We've made quite a bit of progress on the ol' dining room, so when we were driving by Cullman last weekend, Matt and I took a little detour to stop by this place…
photo via theletteredcottage.net
We'd heard a bunch about Southern Accents from our pals, and it sound like just the place to find some super cool, time worn wood to build a table from.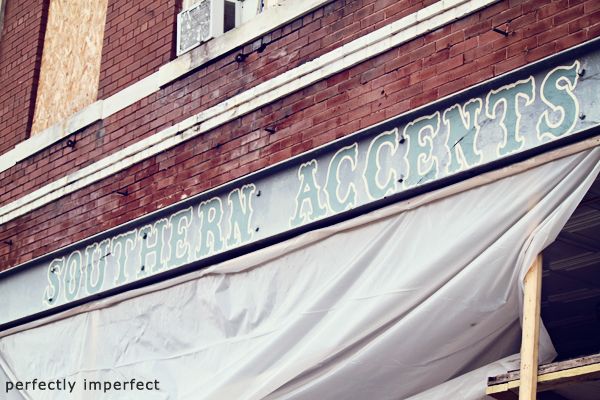 We pulled up to a different storefront than the one seen above…if you'll remember, Cullman was hit very hard by the damaging storms earlier this year.  It was actually quite sobering for me to see this place running its daily grind with no windows.  I was also struck by how many homes still had tarps as roofs, plywood for windows, and many other makeshift shelter props.
We were driving around, and I just told Matt, "there's no reason we shouldn't be up here fixing this.  We've got to fix some of this."
So….if you know of any relief efforts to put us in touch with…go for it in the comments below.  We'd love your help!
Back to the task at hand (finding that dining table wood)…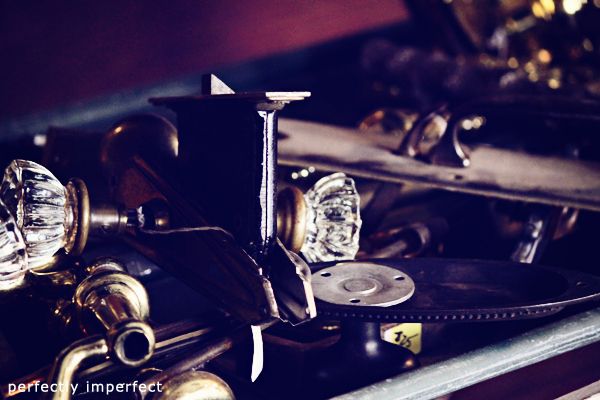 We first browsed the store, and I was in a small slice of heaven.  Even if it was hardware heaven.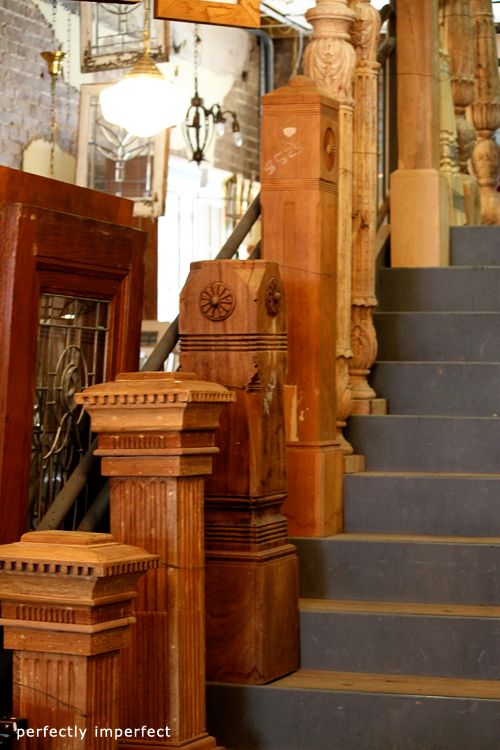 There was tons of architectural salvage, and I found myself wanting one of everything.
As if we were in the market for a salvaged column.
We did take quite a bit longer than planned, and were almost late to the wedding in Nashville that was our final destination.  (hey Nash-vegas folks who we got to meet and hang with!  thanks for the awesome advice on antique places!)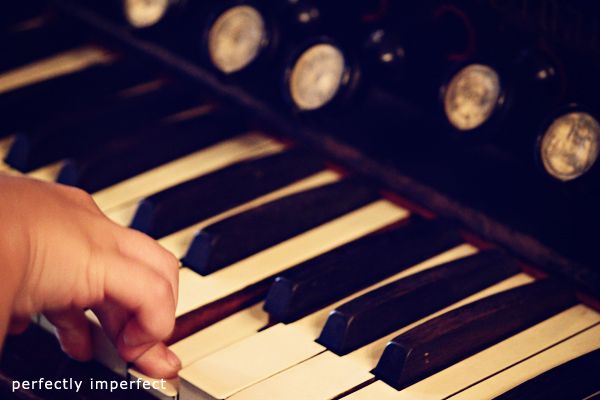 After a while, even our one-on-one defense for little fingers began to fail and they began to touch waaayyy too much.
We were then taken to the warehouse by this cool guy-Kolby-and again, heaven.  Heaven for a DIYer.
Piles and piles of salvaged wood lay before us, and I was scheming up one too many projects for our wallets to handle.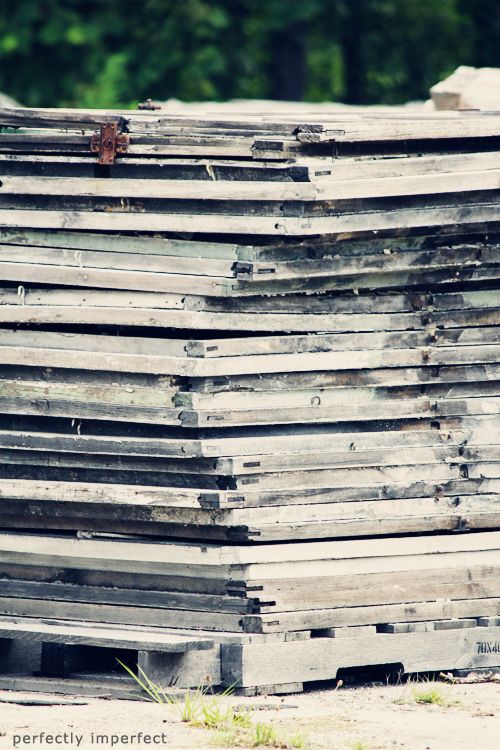 Oh, I'm telling you right now…if that barn wood had been in the plan, it would have come home with us for sure.  Except we couldn't have fit it in the mini-me U-haul we rented on the way home.
For, you know, hauling lumber.
Regular swagger-wagon business.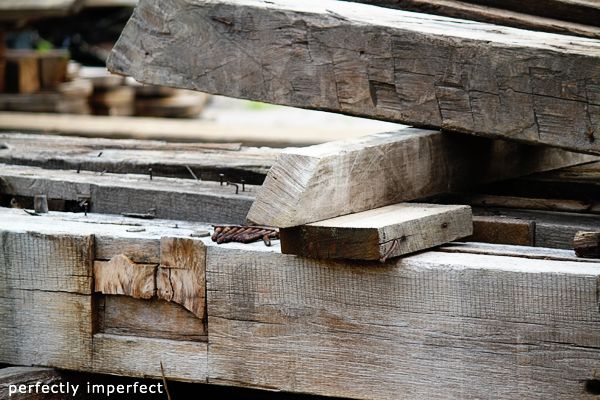 We did find the perfect pieces for the table top and some smaller beams for the legs.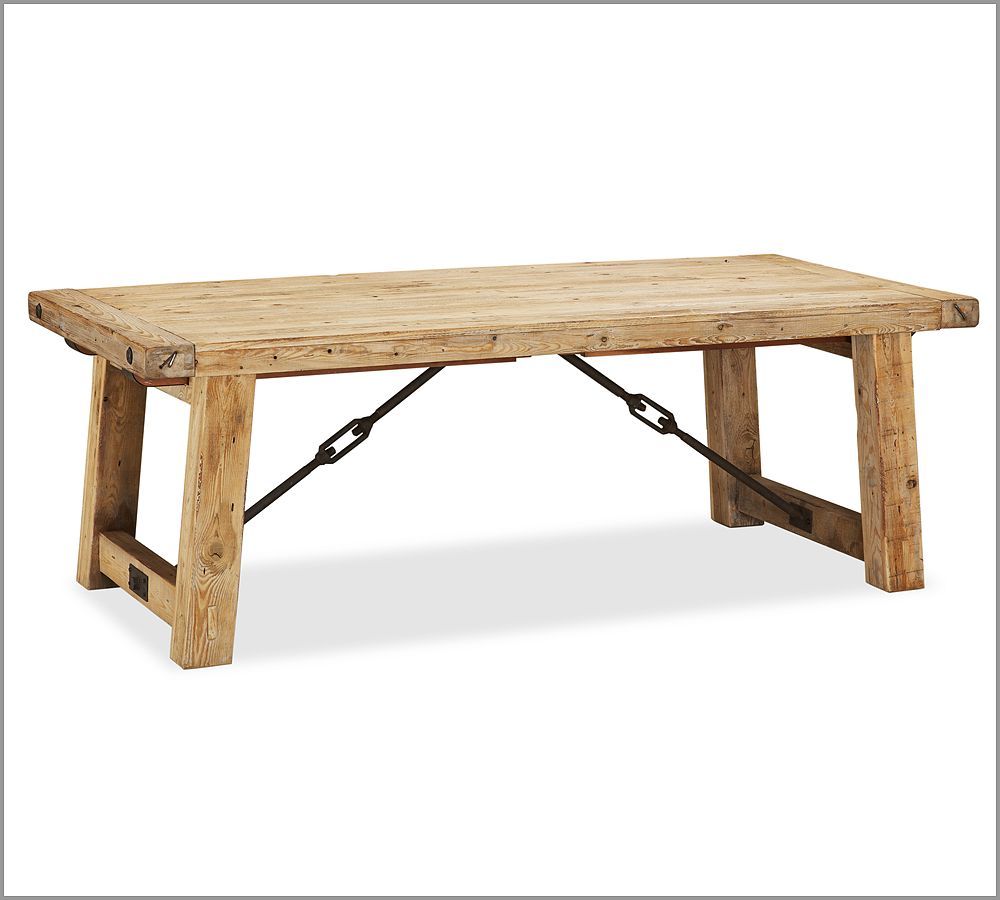 Here's what we're going for…PB's Benchwright table.  I'm sure ours will be a little rougher since we're using reclaimed wood, but we are planning on including the gorgeous hardware you see under the table, 2 leaves for an expanding table, and the industrial bolts you see on the ends.
It's going to be quite a task, but we're up to the challenge.
We think.
🙂