"Live with intention.  Do what you love."    -m.a. hadmacher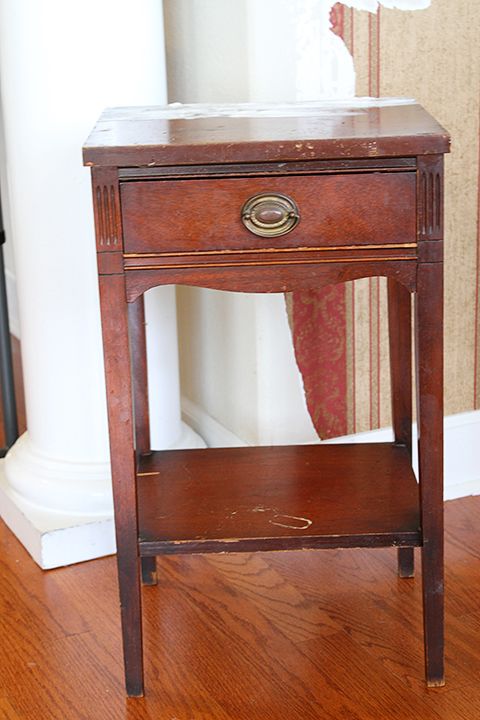 That's what I'm doing…and I love getting to share it with you, because you guys were the reason I began painting and continued blogging, turning hobbies into business and passion.
And it's a good thing I love this…because pieces like this can be stubborn.  I just knew this would be an easy one.  For the most part it was…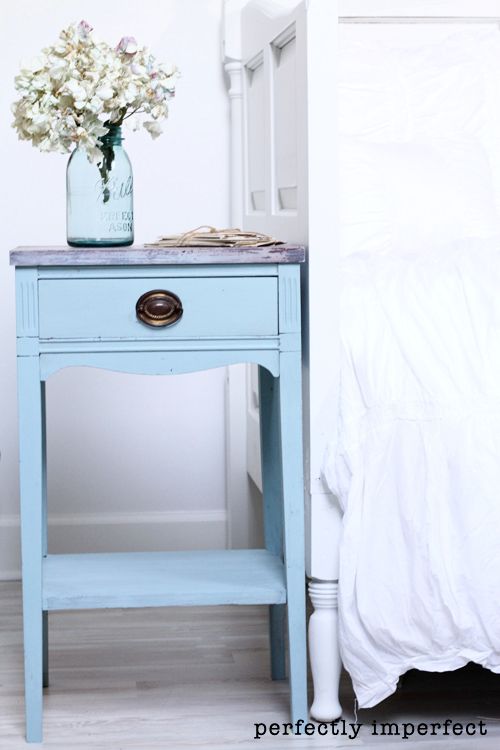 I painted it with chalk paint, mixing 3 parts Old White with one part Aubusson Blue, giving me a soft blue-gray.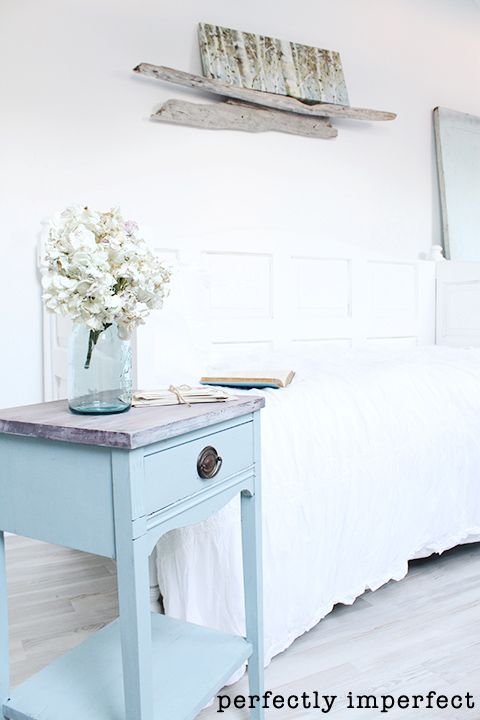 To be honest, while I was shooting this piece, I couldn't help but notice how pretty it was beside the daybed we built.  I am still in love with it, and it remains one of my favorite pieces and projects we've tackled.
After stripping the top, I saw it was a little water damaged, and kind of splotchy…no matter how many times it was stripped.  (A post on furniture stripping coming very soon!)  In typical "me" fashion, I watered down my blue-gray-green chalk paint, and washed the top.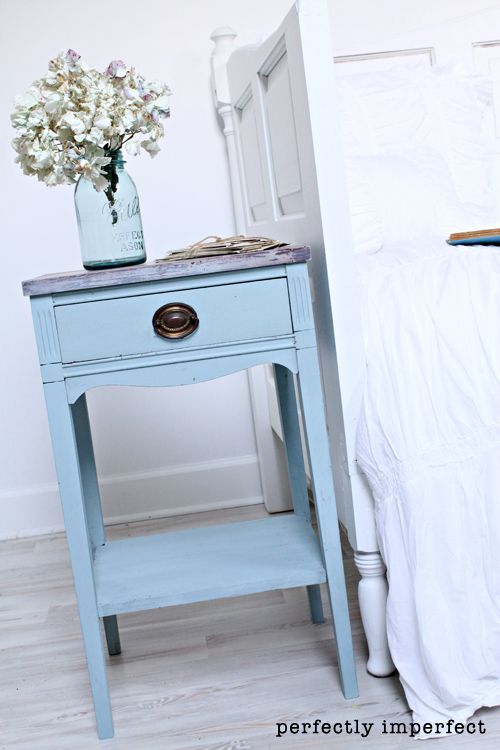 I'm a sucker for original hardware, so it stayed, and the whole table got a coat of Hannant's Clear Wax.
Thank you for all of your questions about chalk paint…keep them coming!  Just leave me a comment today, and I'll be sure to include it in my Chalk Paint FAQ Post tomorrow!
I've got a video coming as well…I hope.  I was kind of random while filming, so I may have to re-shoot that little treasure for you.  😉
And because I'm having entirely too much fun in photoshop…
What projects have you been painting lately??  I can't wait to share more about chalk paint with you tomorrow…see you then!
*linking to Primitive and Proper, Miss Mustard Seed's Furniture Feature Friday, Thrifty Decor Chick