Since I began blogging, I have found artists, designers, and online (etsy or otherwise) shop owners I've fallen in love with.
And a very rare sometimes, they're all three.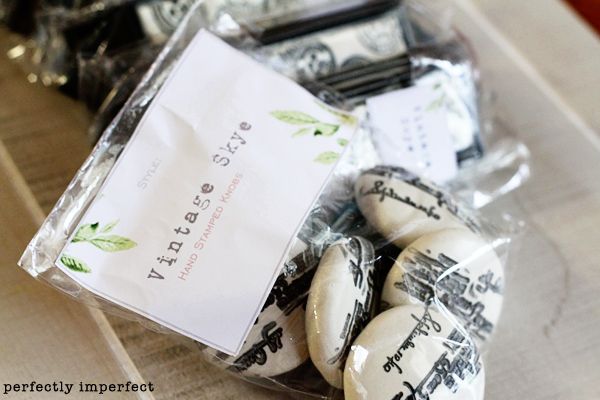 I've been looking forward to this package for a while now.  You guys fell in love with her work when Kristi at Vintage Skye did a giveaway here.  I fell for her at knob.
Clay knob to be exact.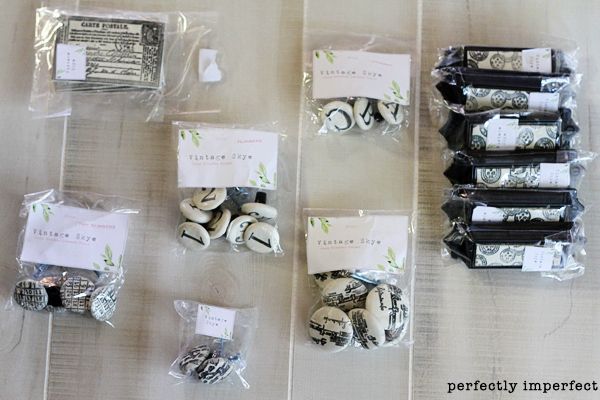 from top left corner (clockwise): vintage postcard clay tags, numbered stamped knobs, stamped letters knob, vintage inspired faded postcard stamp drawer pull, vintage french document knob, vintage inspired typography knob, tiny numbers handstamped clay knob
These beautiful clay knobs, handles, and tags came packaged so perfectly, and they were in and of themselves, perfect.
So….I broke out the Canon 7D.  Couldn't help myself.
vintage postcard handstamped clay tag, numbered stamped knobs
They are each intricately crafted, and strikingly…well, pretty.  I literally carefully unwrapped each set and pulled each one right under my eyeball, admiring just how pretty they were.
I'm not kidding.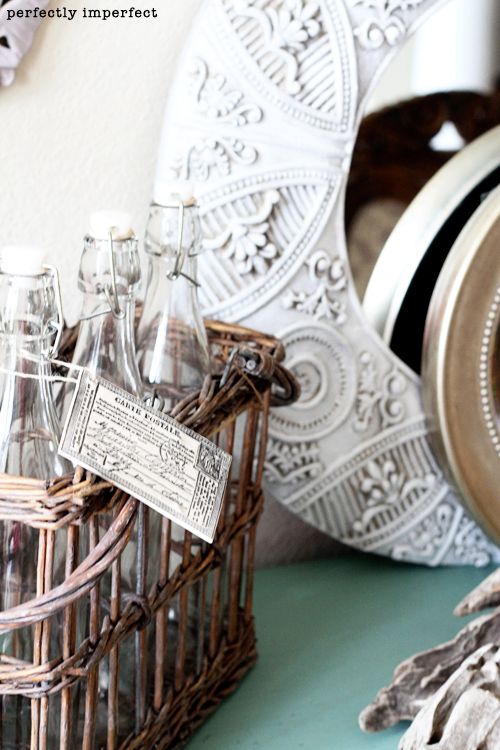 I have some furniture almost ready for some knobs, but until then, I had to turn my attention elsewhere.
I knew the clay tags were destined to land on a bottle somewhere (among other places in our home), so the first Vintage Skye photo shoot of mine commenced.  It began on the summer entry on that great vintage-inspired bottle basket.
There's nothing left to say.
Except maybe…adore, love, to die for, whimsical, interesting, just the right touch,  the dynamite/small packages thing, gotta have it, I'm lovin' it, aw sugar- you're knockin' my southern socks off.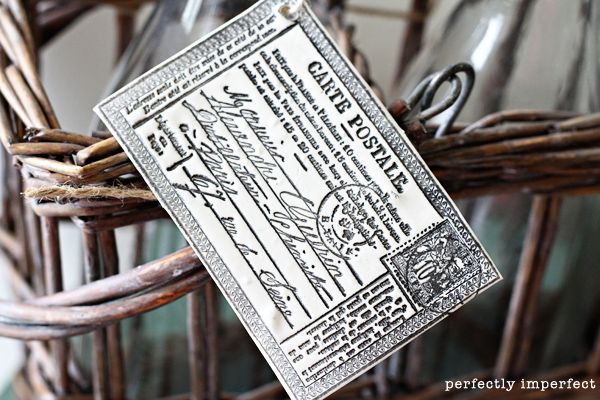 Nothing to say at all.
*if you haven't visited Kristi at Vintage Skye, DO IT, and if you've almost bought something once or twice, DO IT…you won't regret it!!  We all need some "aw, sugar" in our lives.*
**I'm on my way home as we speak…so see you soon for some favorites from last week's party and some updates on the dining room!**