Remember the coffee table preview?  And my new profession of love for a certain paint?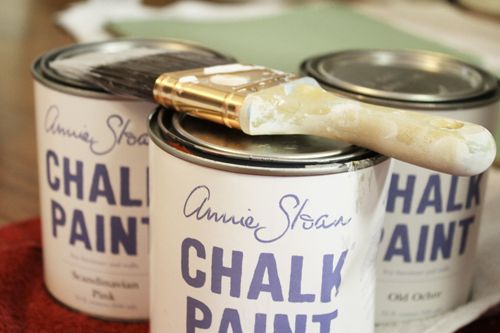 Here it is.  Annie Sloan's Chalk Paint.  The lovely and talented Miss Mustard Seed revealed it on her blog and we had spoken that week…I was sold to try it.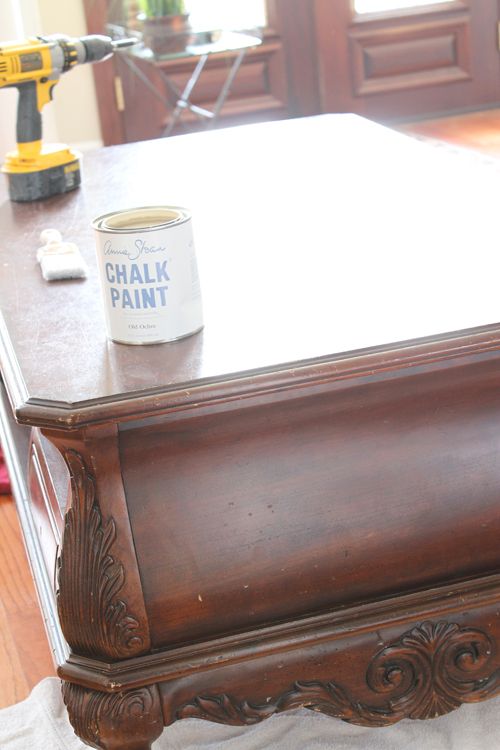 And after painting my coffee table and a few other odds and ends with it, I'm more than sold.  It has the creamiest texture and applies so easily.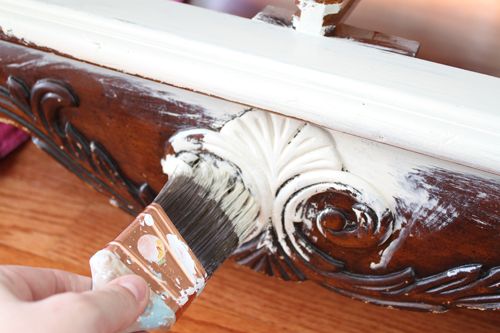 It can be applied straight to glossy finishes or varnished pieces like my coffee table.  No primer.  No sanding.
Really.
Now that we are (slowly) painting the whole downstairs white, I hated to paint it totally solid or white.  I chose Old Ochre Chalk Paint, a light caramel color.
I then waxed it with one clear coat of Hannant's Wax and one coat of Fiddes Dark Wax in Jacobean.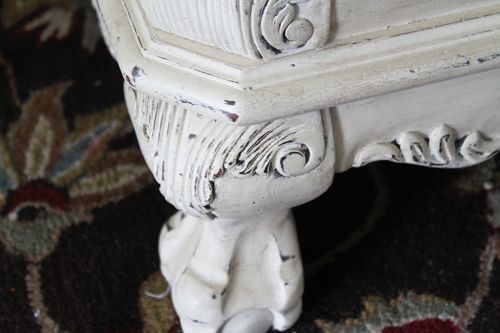 There will be plenty of time for tutorials and questions, but for now let me say this.  This paint does naturally for a finish what I used to have to work quite hard to achieve.  And because it's sealed with clear and colored waxes, it leaves a piece full of character and hand-rubbed quality.
Definitely check out Miss Mustard Seed's Chalk Paint review and her tutorial on waxing.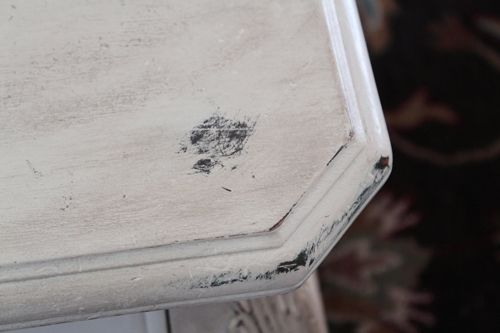 I also love  how chalk paint distresses.  It comes off in a powder and you'll have so much control of the final look.  I distressed the entire piece by lightly rubbing it with a  1/2 sheet of 220 (fine) sandpaper.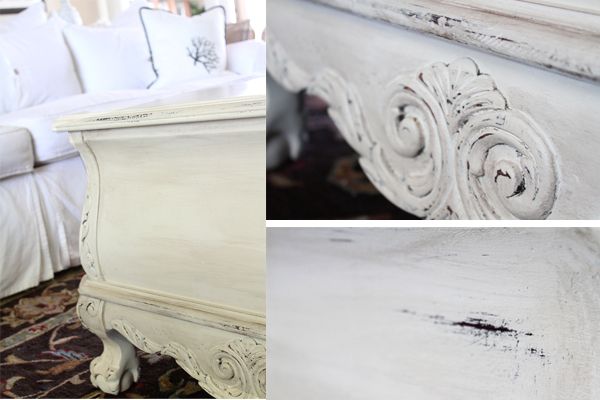 The finish is very french, and it's funny to me how it changes as the light shifts.  You can see that the color has some yellow in it, but now that I've waxed the entire piece, it's looking more light tan…but with texture and character.
It's nice to have a coffee table I'm proud to put great finds on…like this beautiful set of books and vintage stamp I snagged last week.
As soon as I choose some hardware for the table I'll snap you a full living room shot.  Speaking of that, come back this week for a virtual tour of some of our home.  We'll do 2 or 3 videos so you can see it "real-time."
Now…on to the really fun part.  Patty from Classic Wall Finishes, a stockist of chalk paint, is giving one of YOU a quart of chalk paint and a can of Hannant's Clear Wax!!!
To enter the giveaway, simply enter a comment.
If you'd like extra entries, you can post to Facebook, Twitter, or your blog and leave a separate comment for each!
Giveaway ends Thursday, April 14 at Midnight…winner announced Friday.  Good luck!