This post seems so long overdue.  You've seen this after a million times, but I haven't ever written a reveal post.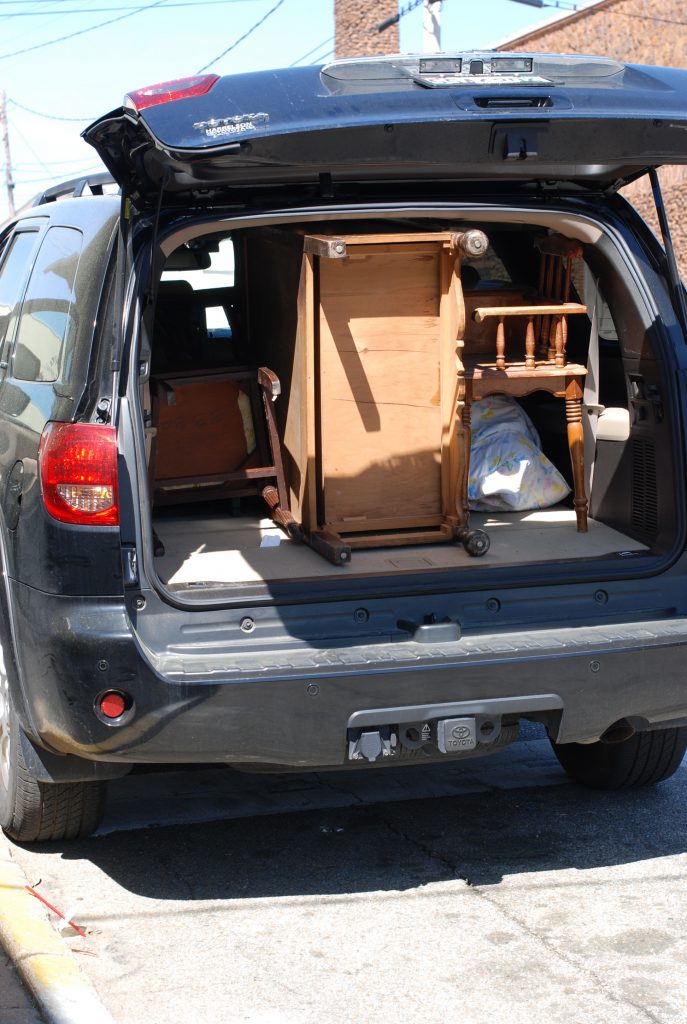 Which means you haven't seen the before in quite some time.
One fateful day at the beginning of my business, I ran across this guy…
BEFORE…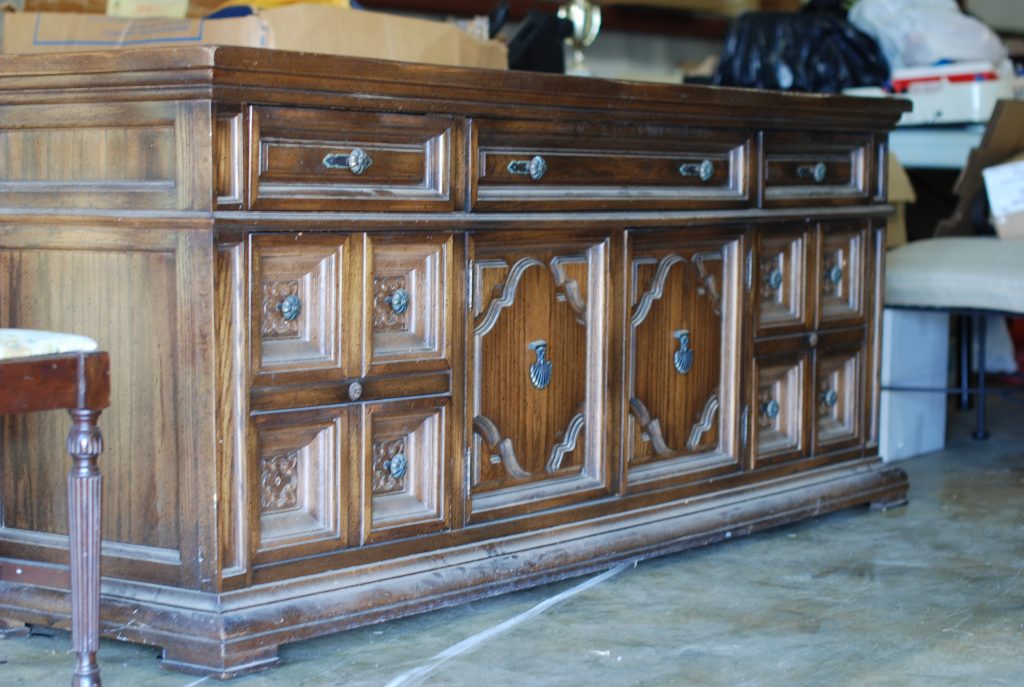 And was told by many that it was ridiculous.
But I could see past all that scary orange wood and layers of dust (and spiderwebs).
And I had the perfect spot in mind.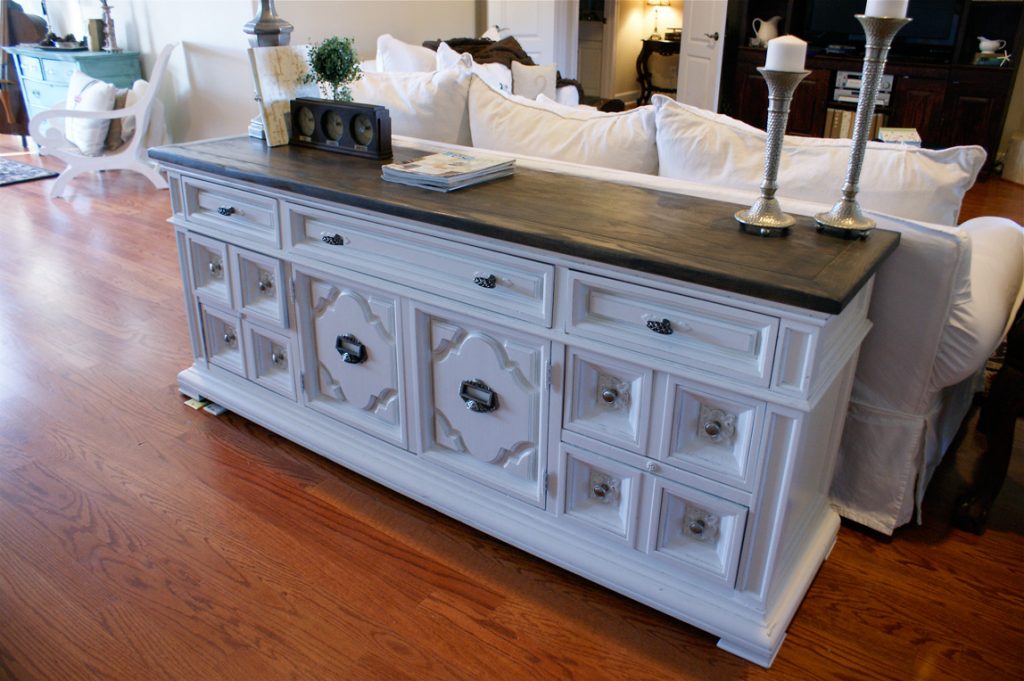 The top seemed a perfect candidate to re-stain.  I stripped it down with SmartStrip and restained it with an ebony stain.
When you wipe down one coat into the grain (with ebony), I've found you'll get a really natural, smoky brown.  I sealed the top with 3 coats of Satin Wipe On Poly.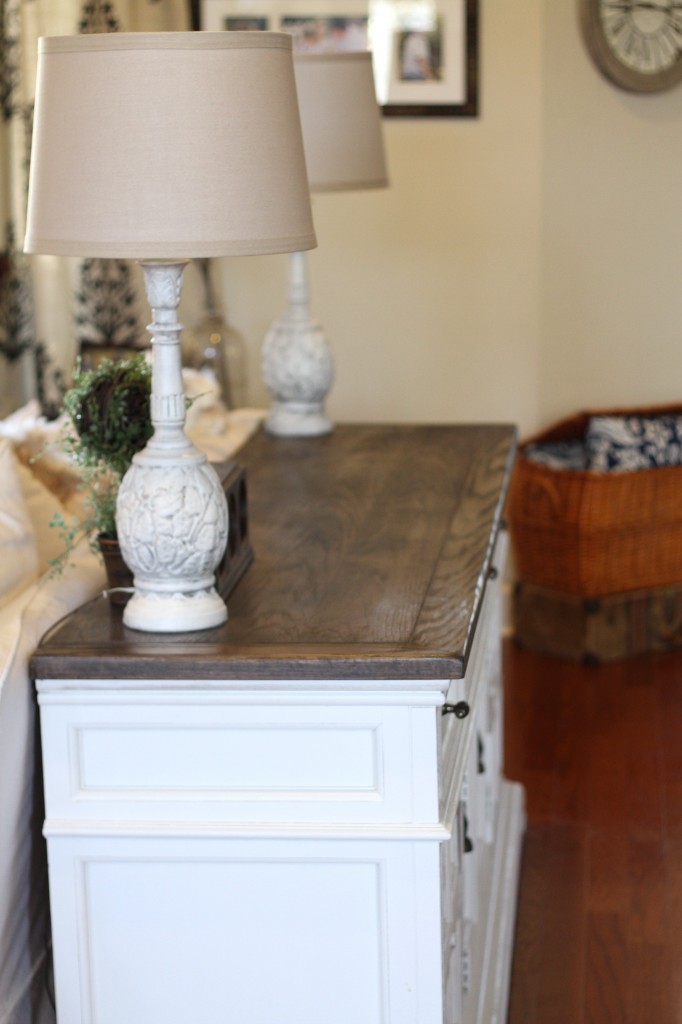 And it really is perfect there.  I haven't been able to sell it despite several offers.  It just fits.  I don't run across many 7 foot Amish-made dressers,  so for now it's staying.
I primed the bottom with Kilz, and painted it with 2 coats of Benjamin Moore's White Diamond.  It's only subtly distressed, all done by hand with a quarter of 60 grit sandpaper.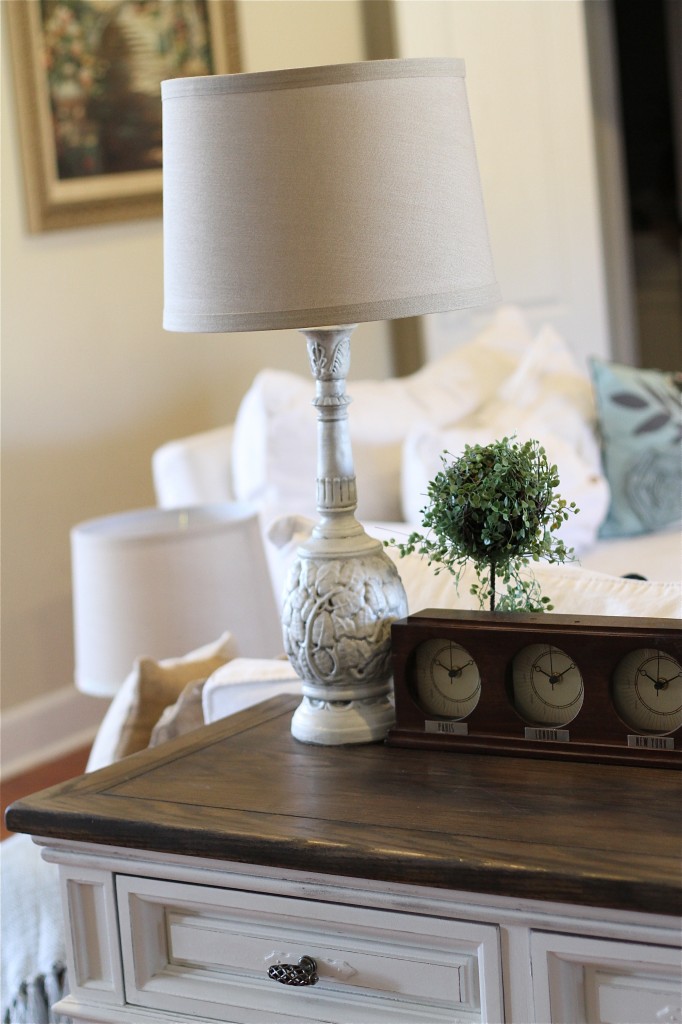 The hardware is a mix of Hobby Lobby pulls up top, nickel knobs from Lowe's, and two ornate label pulls from Lee Valley.
I love the mix of hardware, the storage, the finish…the piece.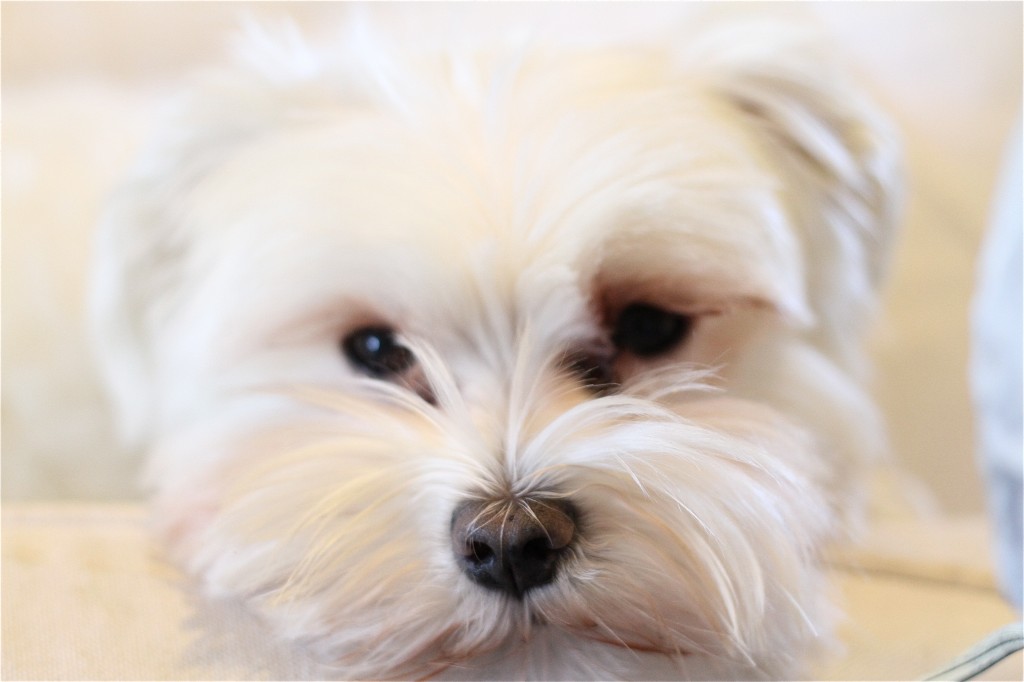 I'm not the only one who loves it.  It's become quite the spot for pirate ship wars and piles of magazines.
And it makes quite the head rest for the pups.
🙂