NOTE: Check your subscriptions and make sure you guys are getting all the new feeds after the move. You can resubscribe in the sidebar if you need to.  Thanks so much!
It is always a pleasure to feature a sponsor, and today is no exception.  Have you guys visited Crisp Interiors?  If not, you've got to check it out!
Here's what Emily has to say about their shop:
Crisp Interiors is an adventure that my husband, Michael, and I embarked upon shortly after getting married this past June.  When I (Emily) moved into Michael's lakeside "bachelor pad," the adventure began.  We painted, tore up carpet, took down doors, and decorated for months.  We joined our styles to find the perfect balance of elegant and fresh and industrial chic. We have SO enjoyed growing together as a couple while we grow this new business. Weekends often include scouting out antique stores and thrift stores to find hidden treasures.   It's such a blessing to be able to use our gifts to bring beauty and restoration to things that may have otherwise been forgotten.
Although we love every second of time we put into Crisp, Michael and I would really love for this business to become a means of giving more money away.
Our true heart is for helping others and we plan to give 30% of all proceeds to a different organization each month.
Feb/March proceeds will go to aid Samaritan's Purse's relief efforts in Haiti.
Don't you love a great story behind a business?
Check out some of the fabulous things in their shop…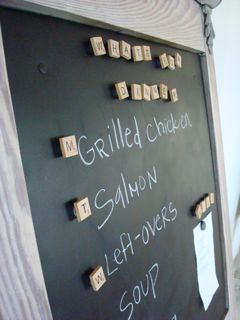 This chalkboard is so my style I can hardly stand it.  The driftwood finish…it is perfection.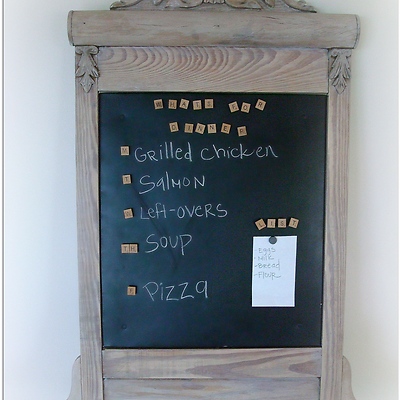 And those adorable magnetic scrabble tiles are included!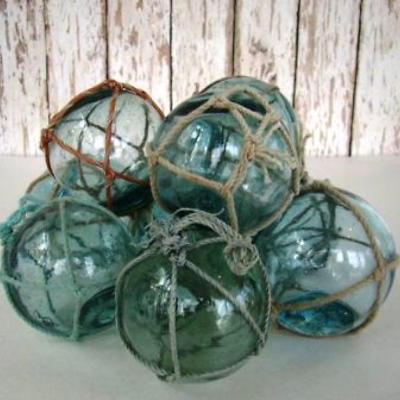 Love the color of these vintage fishing floats.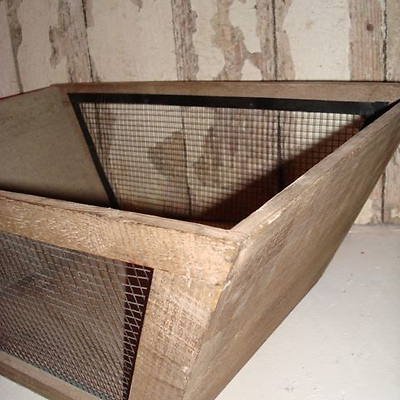 And you know I'm a sucker for any kind of vintage produce bin.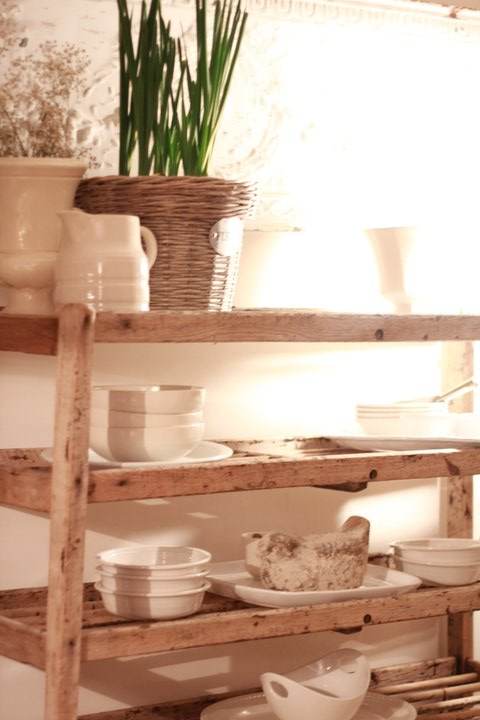 But this vintage bread rack literally blows my mind.  Oh, how I want that in my freshly painted kitchen.
Emily is offering one of  you guys a $50 gift certificate!!!
To enter to win:
Visit Crisp Interiors and come back to tell me your favorite item in their unique shop.
Earn extra entry when you follow Emily's blog here.
Let me know you're either a subscriber or follower here, or become one if you'd like
Tweet, Post to Facebook, Blog about the giveaway.
BE SURE TO LEAVE A SEPARATE COMMENT FOR EACH ONE….THESE ARE YOUR ENTRIES.  ALSO LEAVE YOUR EMAIL ADDRESS IN THE COMMENTS SO WE CAN GET IN TOUCH WITH YOU.
Giveaway ends Sunday at Noon.
Y'all have a great one!