**I know you usually p.s. at the end of a post, but I thought we'd try the beginning.  Thanks to those of you who let me know my pics were going wonky…I had no idea.  Let me know if this post is better…and I'll work on changing the last 2 posts. Thx friends!**
Yard sales get me pretty excited.  So do flea markets.  So do great deals.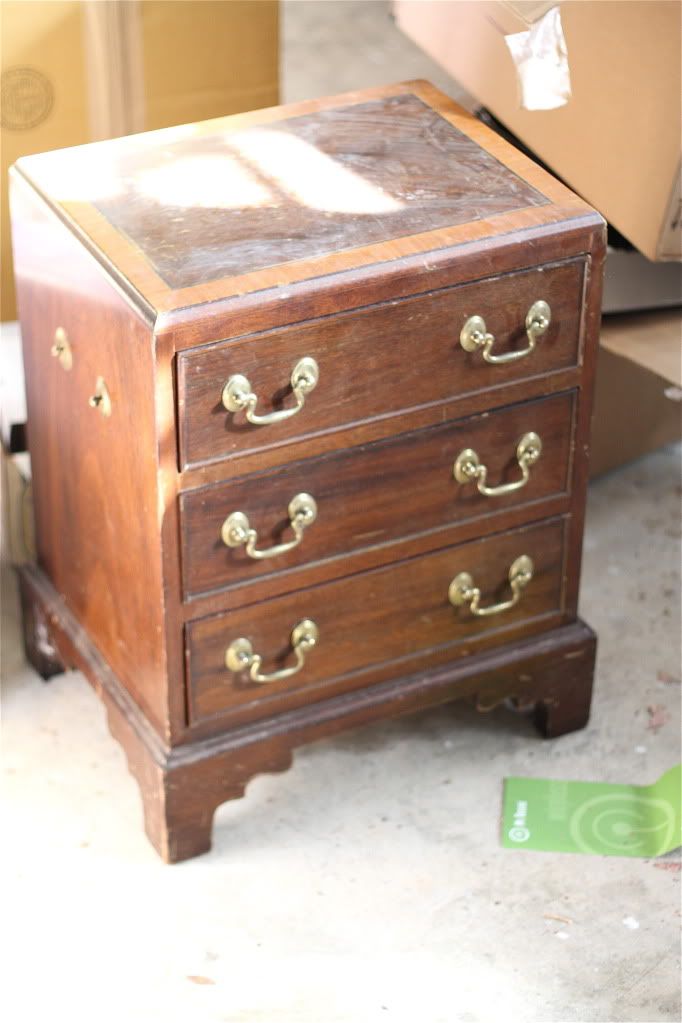 When I saw this little nightstand at a friend's yard sale, I scooped it up quickly and made plans for it to hang around our house.
I immediately envisioned it in white and gray, with chrome bin pulls…classic cottage.  As I began painting, it hit me that we could use it in Ava's room as it grows up a bit this year.  Because of that, I decided the bin pulls were too safe.
I stuck to white for the outsides, light gray for the top, and darker gray (Krylon's Classic Gray) for the drawer fronts.
Man, I love it.  I love how unexpected the knobs are.  Her room will be a feminine version of farmhouse, and while this is not exactly classic, it's kind of farmhouse with a twist.  The drawer fronts are roughed up just a bit to take down the sheen of the paint.
I taped off the top and painted white around the edges and gray in the center, leaving the the black border visible.  I love me some stripes.  🙂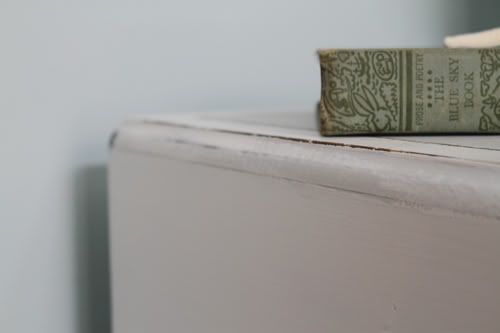 For most of the furniture in our home, I have used my sprayer, but I wanted this finish to have brushstrokes and obvious imperfection.  After painting, I distressed with my typical medium grade sanding block.  And in more "me" style, I sanded down to the white primer in some areas and to the wood in others.
I sealed this one with Minwax Paste Finishing Wax…my new favorite.
And Ava, the hardware thief, was impressed with my work.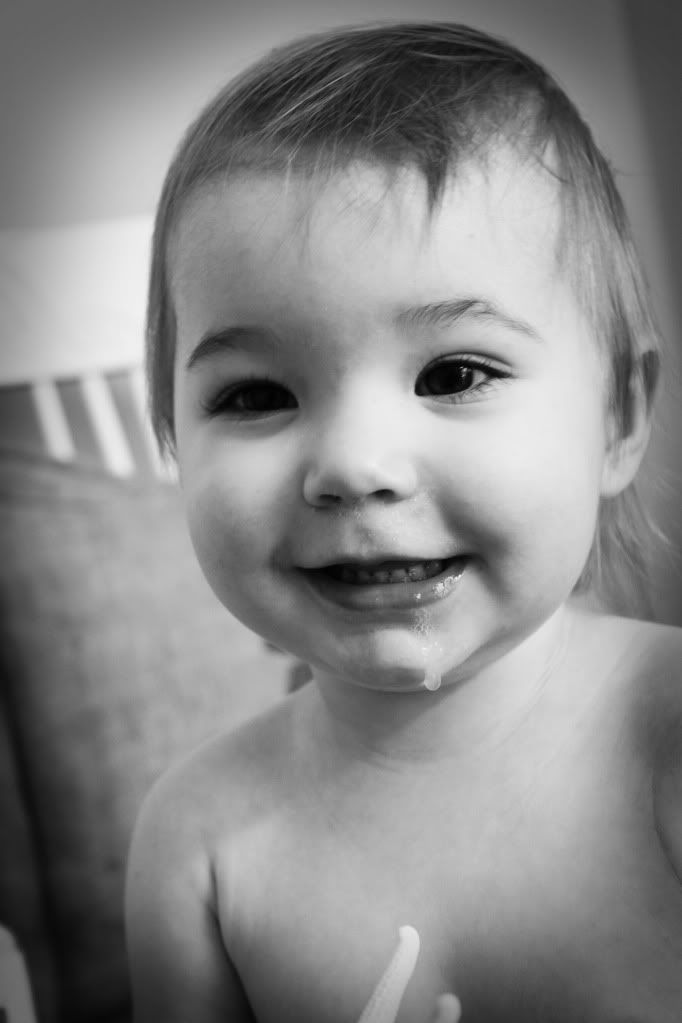 I'm impressed with her.
What do you think?  I'm quite pleased myself.  I rarely work on really small pieces like this, so it was a treat to fix it up in a couple of afternoons.  (and everything takes me at least 2 afternoon nap times, so that was making good time for me)
Don't forget to hop on over to the Community page to tell me what gray you think Ava's room should be painted.  I'll pick the top 3 and let you guys vote over here!
Here's to your sunshine-y day!
*linking to Nester's Yard Sale Linky Party