My mercy we have been painting.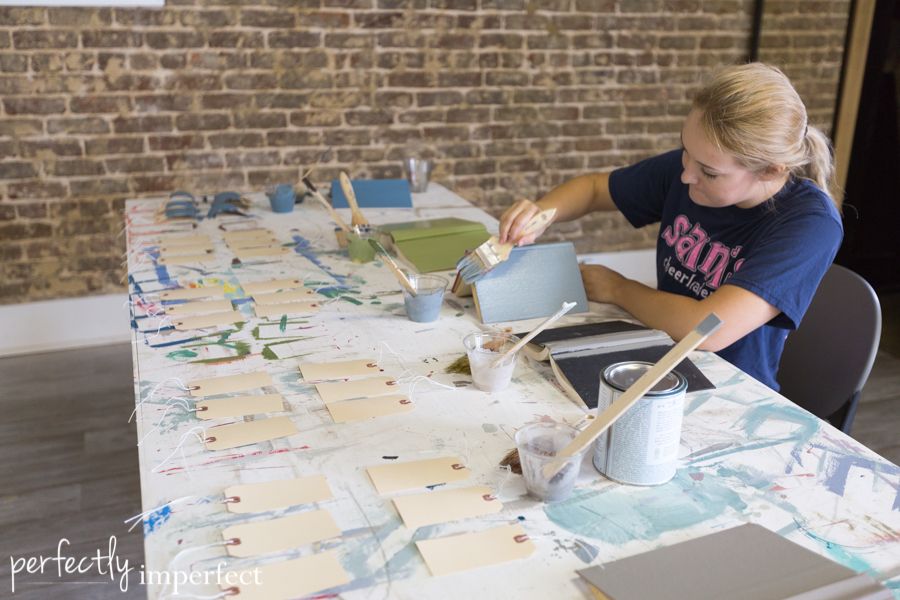 I'm pretty sure two separate days this week, at approximately 6 p.m., Julia has looked at me like a very tired puppy…not saying a word, but completely glazed over and exhausted.  She's the best, by the way.  Each time we've hit that point, we've stopped and had a glass of wine or a little dinner, and despite our best intentions, we usually stop the painting at that point.
I gotta say.  Of all the things I do, getting a space ready for opening has to be one of my favorites.  Planning displays, getting creative and dreaming up the experience of a place…so much fun.
Since the space will be used as my studio, the displays are centered around Chalk Paint & Miss Mustard Seed Milk Paint.  It's why we've painted books in the milk paint colors and a million tag samples.
P.S. Probably never said it, but one of my favorite things in my store is this workshop table, all covered in paint splatters.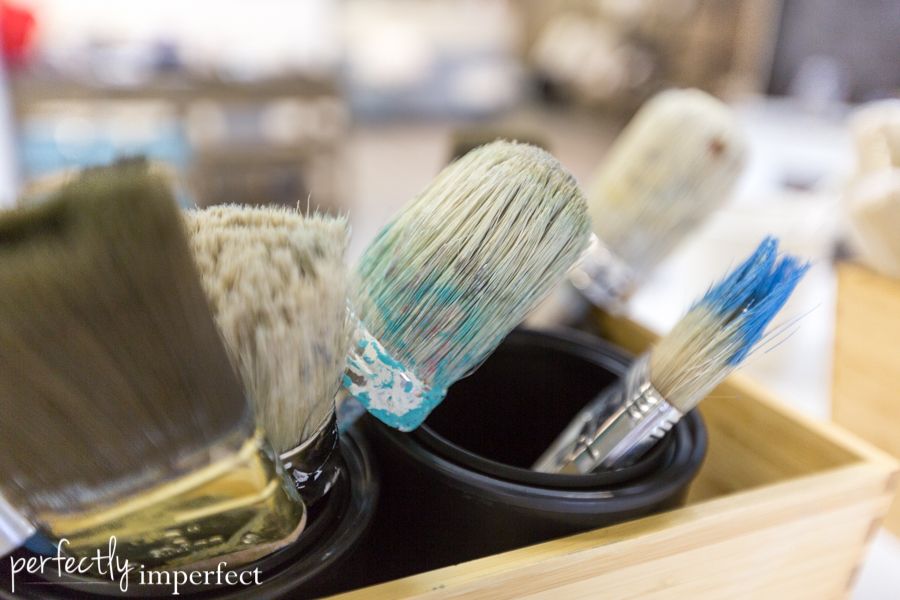 I'll share more pictures soon of the space as we finish it up.  In the meantime, I'll keep washing paint off my hands.