First off… We are Kaitlyn and Julie. Shaunna and Matt's design assistant for Sweet House Alabama (among many other things). You may have met us before but in case you haven't… Hello peeps!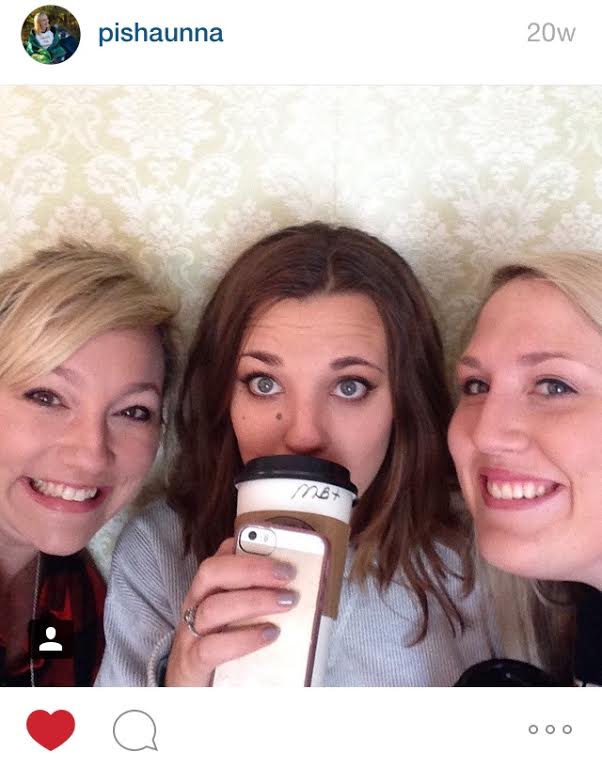 This may come as a shock for some, but Julie and I were more than happy not to make an appearance on Sweet House Alabama. Being TV stars was never really the goal for either of us.
As much as we loved the experience, it was nice to be able come to work in our painting attire (hair up, yoga pants and a shirt covered in paint) and also not have the added pressure of the camera on us all day….
You don't realize how camera shy you are until they are watching you paint an entire porch swing.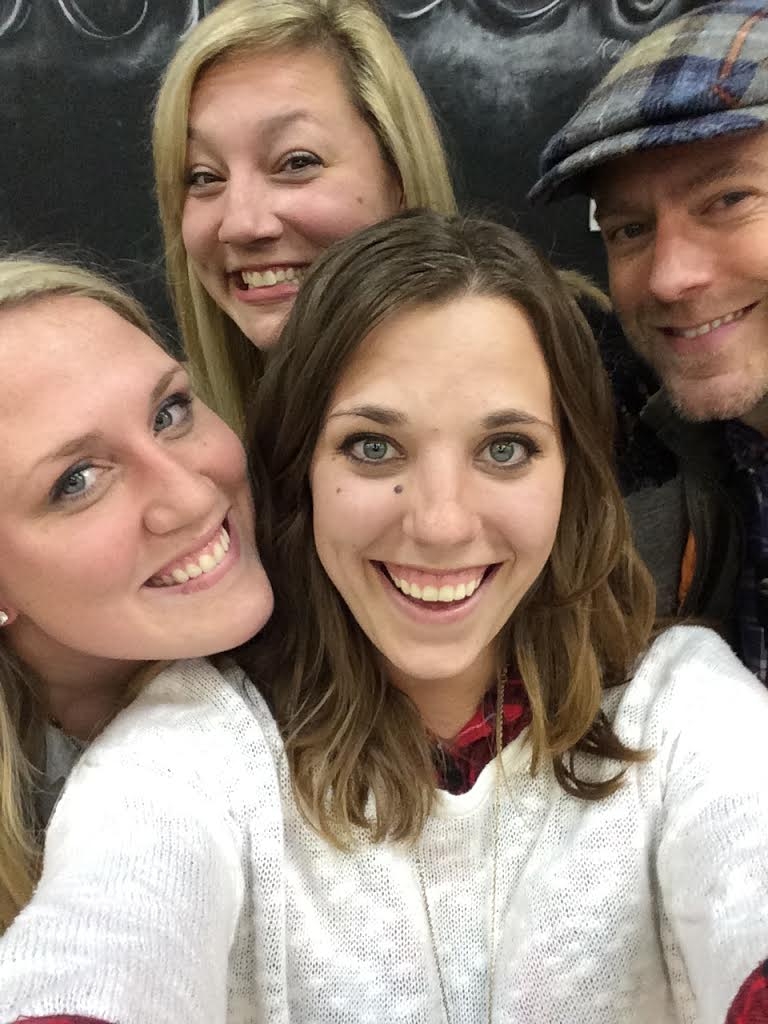 what did we do?
Our goal was to help Matt and Shaunna with any and everything during the whole process. Whether that meant helping ordering product, making sure all house projects were on task, or putting together furniture (more of that to come below). We even stained some of the grout in the master bathroom like seasoned pros.
Then there was the occasion dance party to Taylor Swift… we had to keep our sanity somehow friends.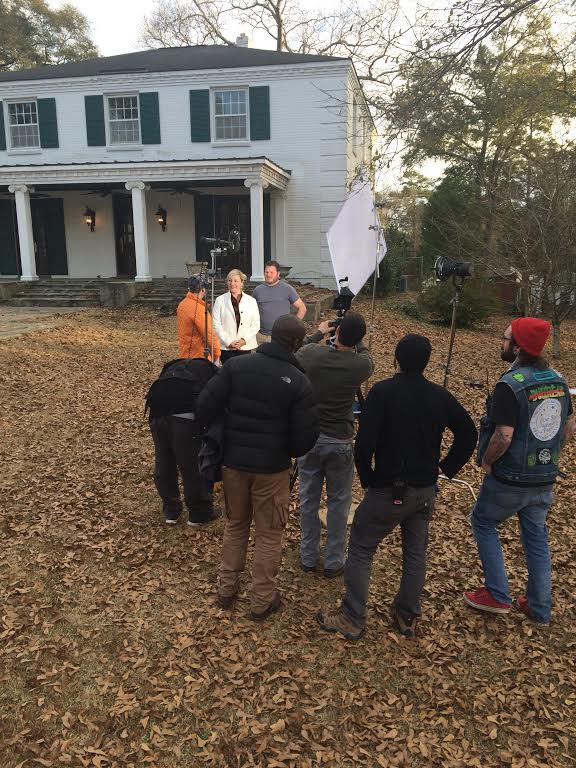 the scene they didn't air…
I mentioned earlier about putting together furniture…this will forever be one of my favorite memories of my time at Perfectly Imperfect.
For those of you who have been fortunate enough to never put together Ikea furniture… you are blessed my friend. Poor Julie and I were lucky enough to get to put together Nikki and Jason's nightstands. We had all the pieces, tools needed and the picture instructions. None of these helped.
We finally convinced Matt to help but he only agreed to put together one of the two. So Julie and I bravely tried to remember all the steps Matt took on the previous nightstand.. we failed… miserably.
Finally Matt could not stand it any longer and came back to save the second nightstand from us. Sadly we had already done more breaking than making for this poor nightstand.
Oh and we had the camera to now capture this whole catastrophe. Julie and I figured it out though while laughing hysterically at ourselves the whole time.  Needless to say we are very thankful that this scene did not make it to tv… My father would not have approved of my carpenter skills.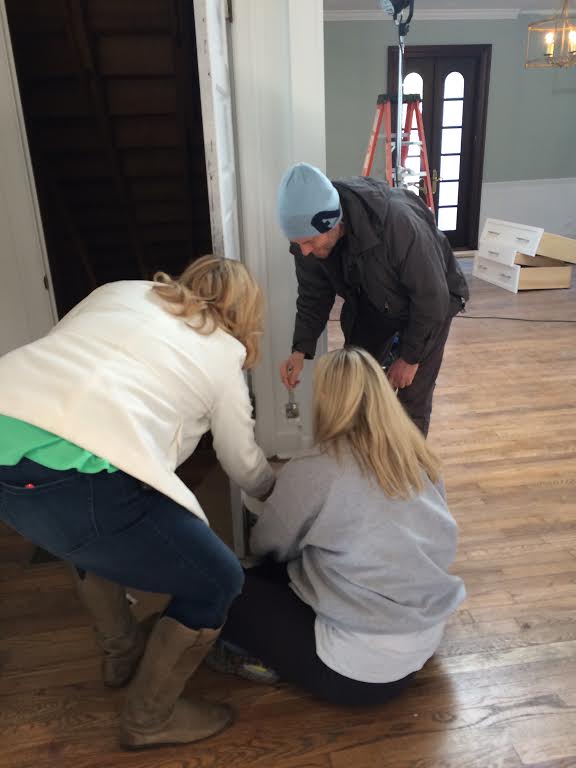 Yes, we were sleep deprived but this was by far one of the best experiences that either of us have ever had.
I remember that night before the reveal. We were all scrambling to finish and I looked around and saw our families and friends there to help us in the final hours. It felt amazing to be apart of the Herndon's transformation but also in that moment to be surrounded by our families, friends and our two wonderful bosses. All of these people are their to help in every way to make the transformation a massive success.
So thank you HGTV for giving Julie and I the opportunity to be able to help with Sweet House Alabama. But mostly thank you Matt and Shaunna for trusting us so much to help you with this. And just for just loving us as more than your design assistants!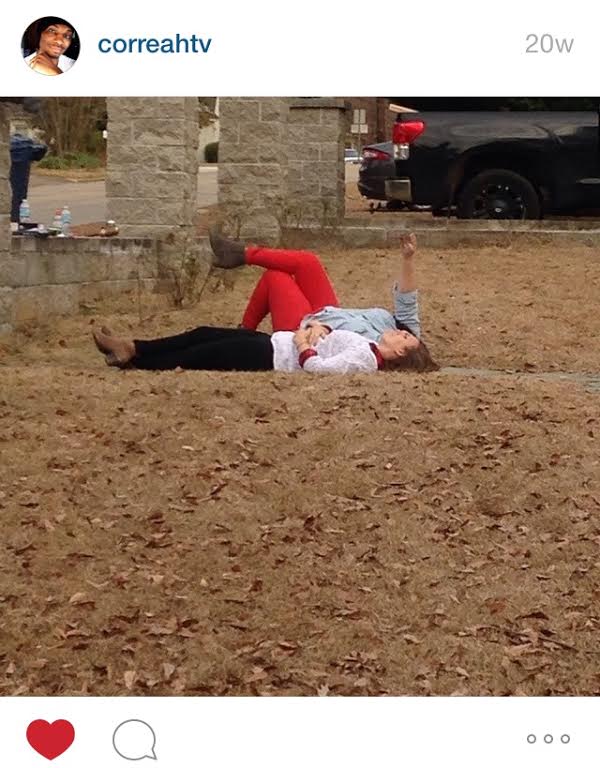 If you haven't seen the pilot yet.. watch it! And be sure to catch myself and the rest of the PI gang every week, right here on the blog as we show you guys a behind the scenes look at everything Perfectly Imperfect is up to!