Waay back when, we decided our catch all of an attic could be used for something more.
You know, for important stuff, like for soaking claw foot tubs…
Confession.  I've only take one 10 minute bath in that glorious bathtub.
The office bathroom was part of the original attic addition, and when I decorated it back in 2009, it was very white & sweet and lacked a lot of warmth.
While it's nowhere near done, we made a few changes to make the space work for us a little better…
We needed some shelving in there, and a place to hang the towels.  I wouldn't mind having some wall art in the space, but I've become really patient when it comes to the finishing touches.  I want it to speak to me, for it to make sense.  To be meaningful.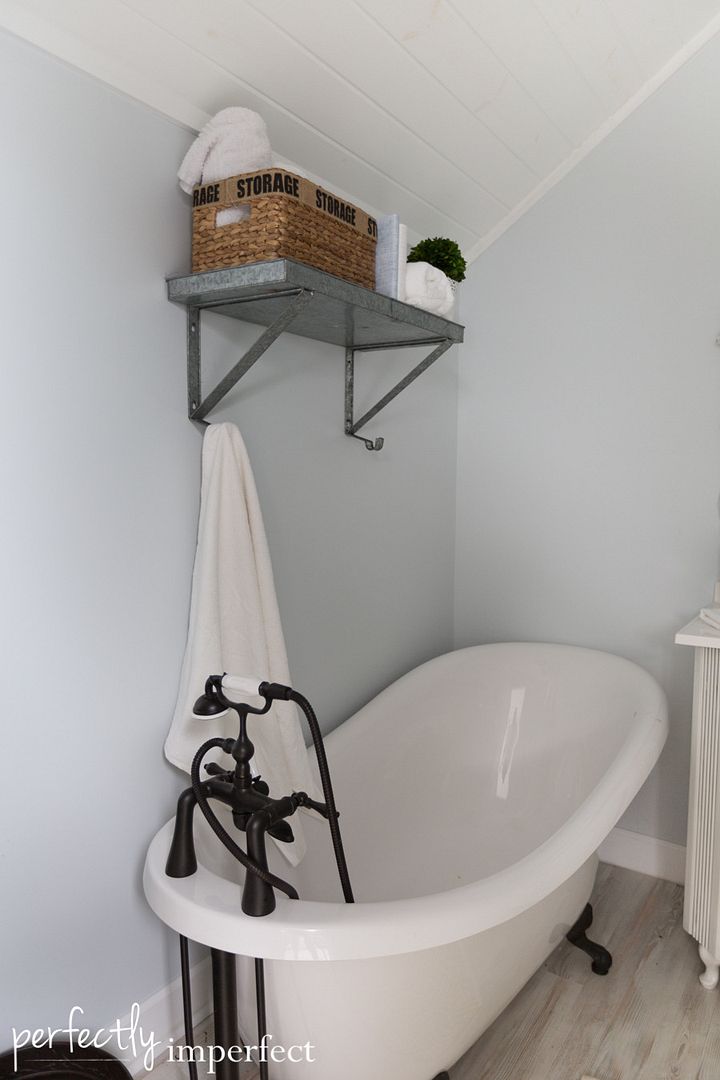 I think when we first begin changing our home and making it more personal, we're in a hurry.  We want to finish.  In that rush, sometimes we waste money on things that don't mean much to us, or fit well in the space.  I find myself waiting now, for the right pieces in the right places.
When the folks at Coyuchi, an organic bedding and towel line, asked if I'd be interested in reviewing some of their organic towels plus some cleaning products, I was happy to jump on board.  See…right time for the right pieces?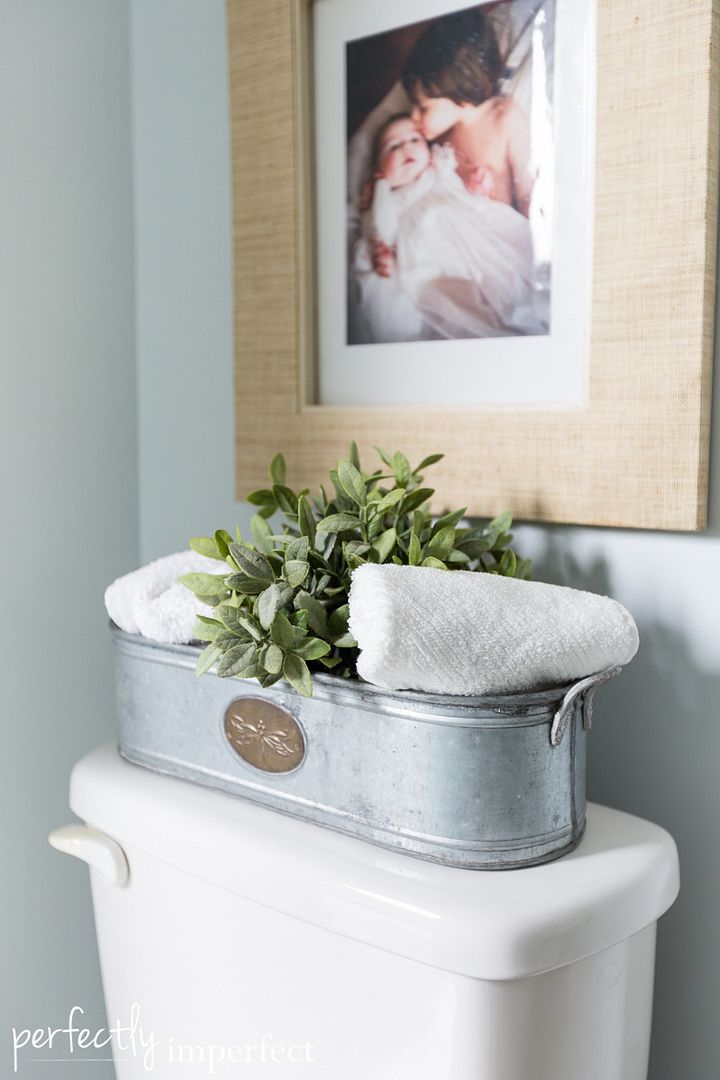 We've considered carrying Coyuchi in our stores, and I couldn't wait to try out these new products.  I have another confession.
I'm kind of a towel/sheet/blanket snob.  Over the years, I totally began to see that you spend more money on the products you touch, and less on the ones you don't (i.e. curtains, tablecloths, etc.).
Totally. worth. it.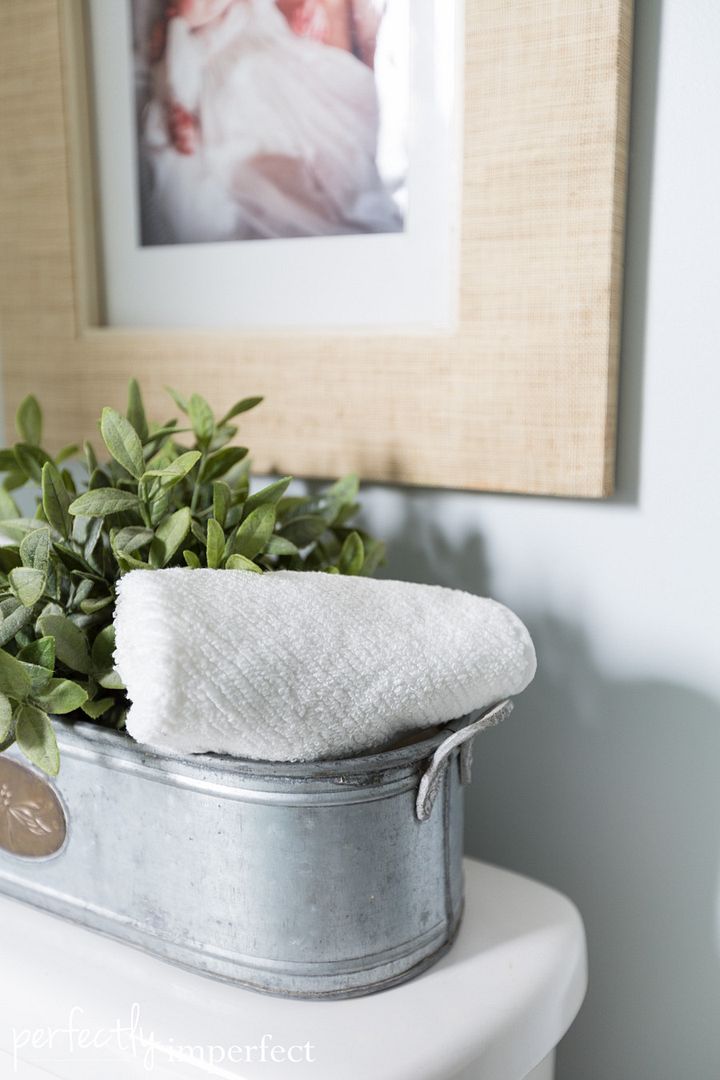 We've already switched to mostly organic cleaning products, and these towels were dreammmmy.  Told you.  Towel snob.
Plus, I'm a sucker for a sexy stack of clean white towels in any bathroom.
The office bathroom is where the kids rinse out their paint brushes….I know that's weird, but welcome to my life.
So when I wiped up all the caked on paint with the Zabada cloth with only water, I was sold.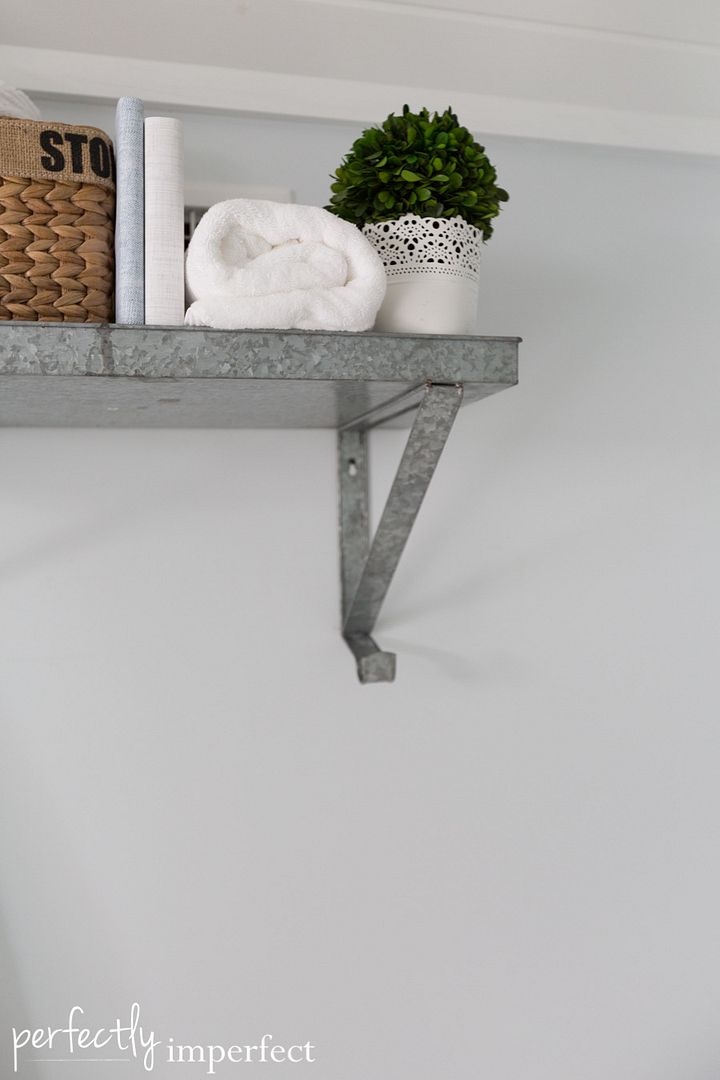 While I'm working on finishing up the bathroom, I've got a giveaway for you guys!
The folks at Coyuchi & Zabada Clean are giving away a (delicious) organic & 1 fair trade certified bath towel like the ones you see here, plus a Zabada Handy & Bathroom Marvel, which removes 99% of bacteria in your bathroom just by using water. To enter the giveaway, simply leave a comment below.  Giveaway open for 10 days, until midnight on April 30.  Open to U.S. residents only.
*disclosure: Coyuchi & Zabada Clean provided the products reviewed here free of charge.  Opinions are my own, as always.