When I showed you the kitchen reveal last week, I showed you how it really looks 90% of the time…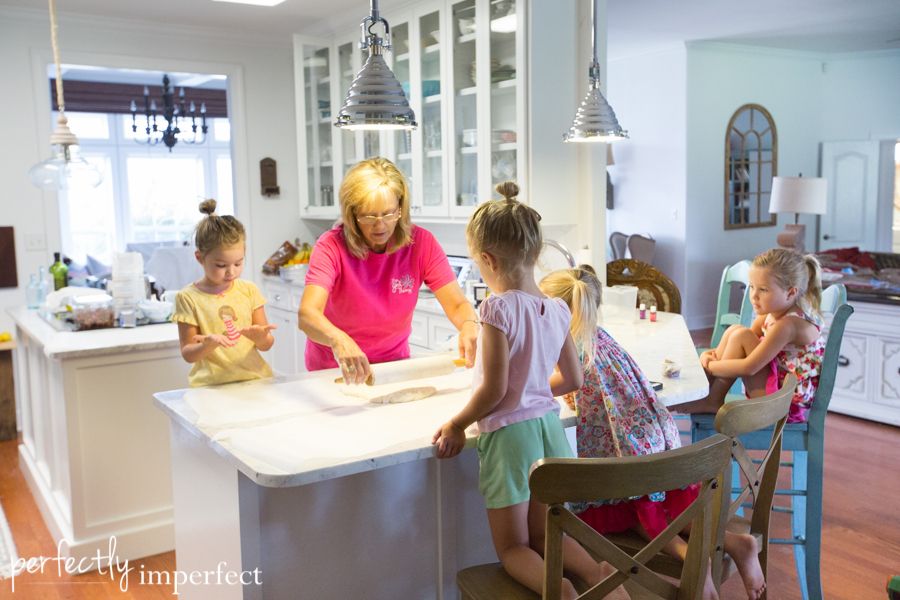 Something about it–the mess, the kids, the Nana rolling out dough.  It makes me happy.  And I want to be the kind of family that makes homemade Cinnamon Rolls.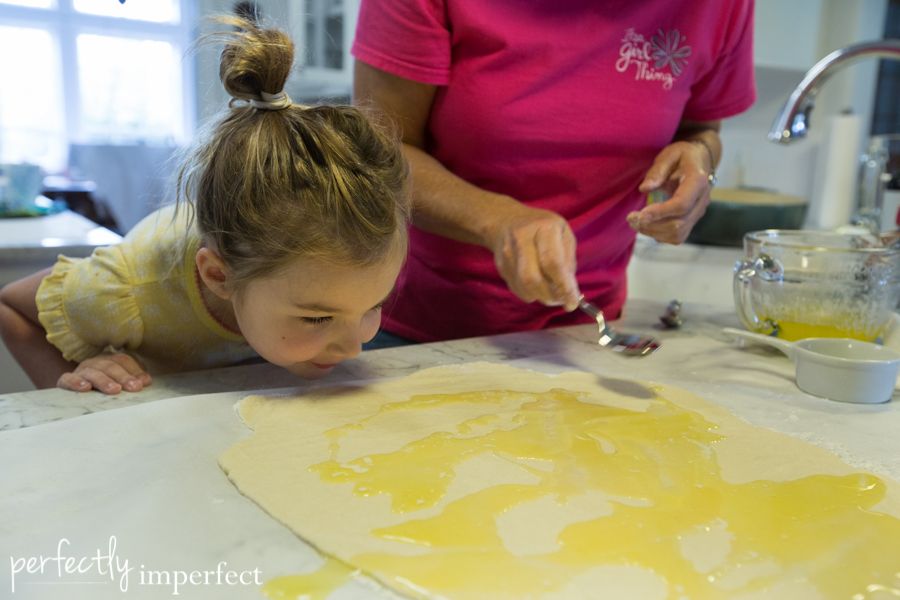 Ree's glorious, buttery, maple-frosted cinnamon rolls.
Holy minor heart attack.
  Nanas are gems.  And ample counter space.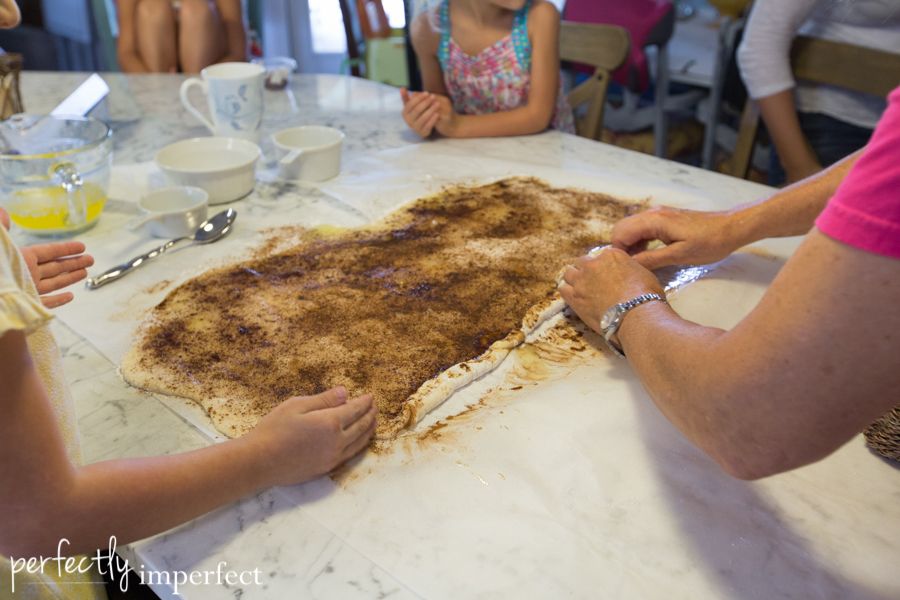 And while I was mostly enjoying the time with family, I did snap a few pics to remember the day and to record them here.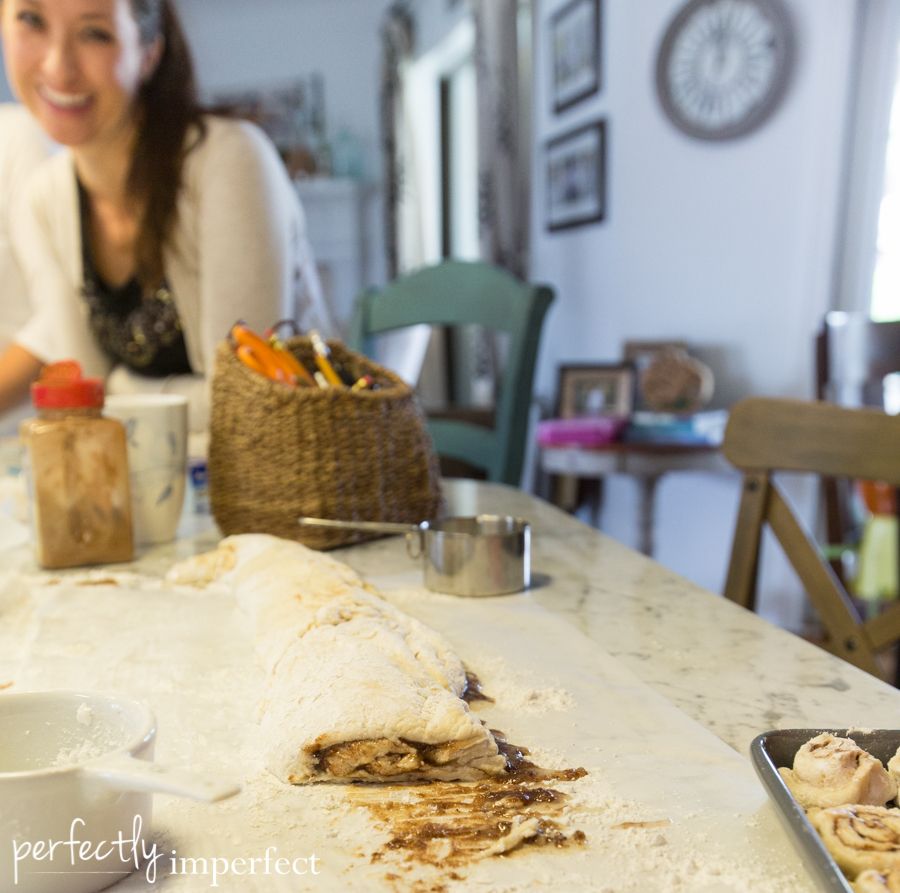 That's my best friend, Lisa, in the corner of the photo.
She understands my need to style document everything.
At some point Matt decided this was a photo shoot rather than a family moment.  Ahem.
Here's me, standing hip cocked, awaiting my cue to POUR, POUR, POUR…
And here I am pouring.
With my man gorilla hands.
I'm a baller, not a hand model, I tell you.
And finally to the pouring of the real-life icing.
You might be tempted to skip the maple and coffee in the frosting ingredients.  Don't.
  Maybe we'll do it again.  I hope so, but it took us approximately 6 hours to make them.
#newatthishomemadedoughthing