Three years ago, when we began homeschooling, I didn't know how it would all turn out.  Didn't know if we would always homeschool or if I'd go red with rage and lock myself in a closet somewhere.
I still don't.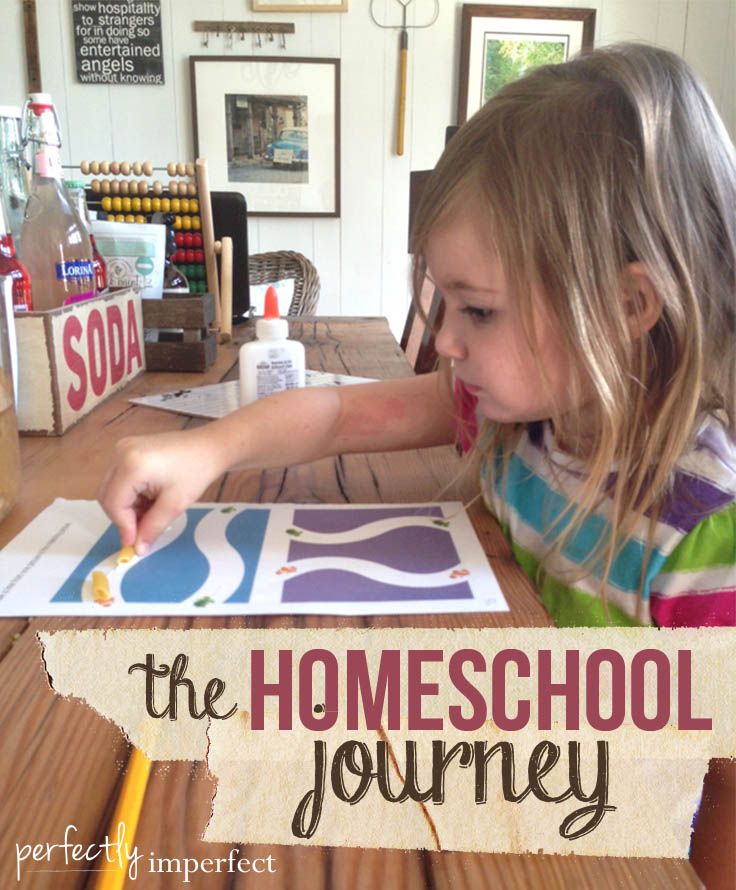 We will re-evaluate from year to year, and for now, this life works for us.  School is the time we spend with them; it's how we love on them.  I still get asked how we fit it all in or how I work with them around, and for the life of me, I cannot seem to communicate this truth enough: it's messy, it's imperfect, and some days it looks plain crazy…just like your days.  Traditional school, homeschool, magnet school–raising up these little people and being a part of their education is hard work.
And as time has passed, we've learned some things.  Admittedly, we have way more to learn than we have learned, but any knowledge is better than the unknown, right?
Hence, some truths we've learned the last few years for those of you who decide or have decided to do this school-at-home thing.
1.  Create a realistic schedule.
This year, things have sped into a different gear, but it's only for a season.  I'm working in the shop every day now, and so our schedule is a bit hectic.  But we have a schedule.  I get up around 6, to write and get dressed and we are bottoms-in-desks by 8:30.  We have one 10-15 min recess after the first major chunk of our day (Bible and History), and finish up around 11:30-12.  We then pack lunches (if we haven't already) and head to the shop for the day.
The kids are handling that transition really well, and honestly, I know there will be days ahead that make me feel crazy, but for now, they are chipping in and being helpful and I'm so proud of them and their willingness to work some and to be flexible.  Which brings me to #2…
2.  Create structure for everyone's sanity.
If you work, too, just involve your kids.  Plain and simple, give them something to do.  If I'm working at home, you'll find them folding towels or sweeping or Ava will be cleaning the fridge for the tenth time that week.  Even for any TV time we have, I try to make it seem like it's my idea.  We throw in a documentary focused on a subject we're studying.  Or I give them an idea for playing, "go play with the alphabet soup cans, and let me know which letter can was your favorite."  P.S. For us, every activity goes even better with a timer on it…makes even swishing out the toilet a game.
When we go to the shop, you'll find the kids doing things like that: watching documentaries, cleaning something, stacking paint cans, and playing in their little room we set up for them.
It doesn't mean it always works, or makes the day perfect, and that there aren't meltdowns, but giving them structure, even outside of school time, helps.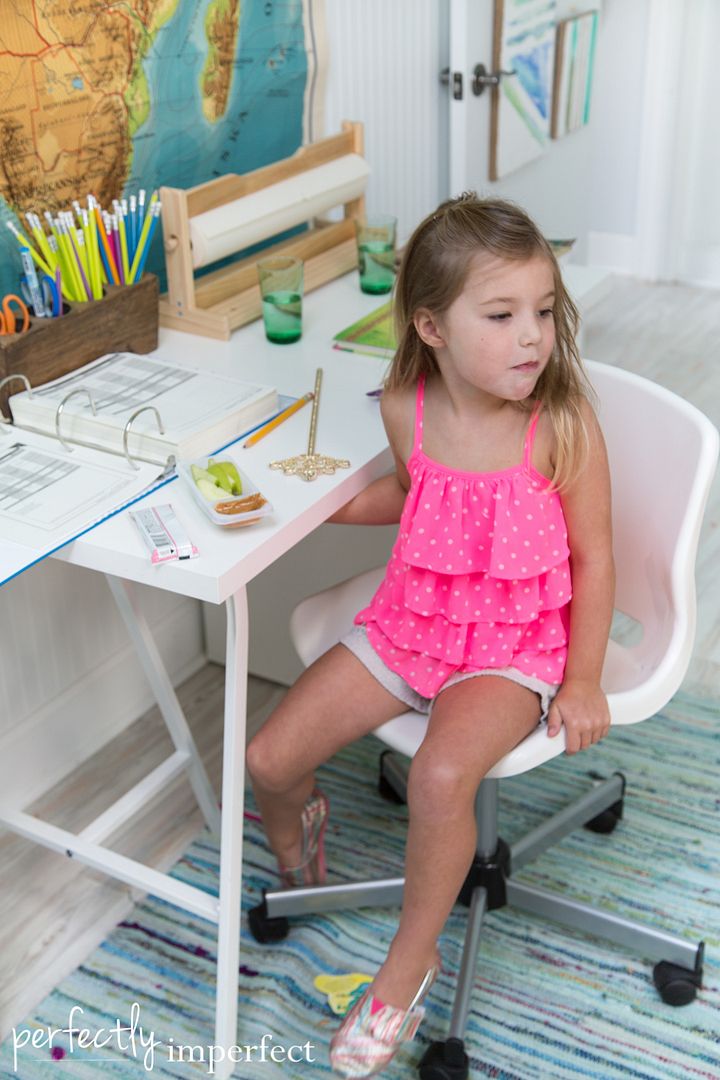 3.  Get organized.
I know.  Who has the time and who wants to spend hours sorting blocks from puzzle pieces from scissors from crayons?  But truthfully, spending a day or two (or even a week) before school begins getting completely organized will be worth all the time put in.  We've done this each year beforehand, but this year, I went even crazier, guns-a-blazin.  "Organize all the things, even the tiny papers in the plastic cabinet inside the closet!"
But so far, it's making my life a billion times easier.  I'm going to write a separate post on exactly what works for us in the organization department, but all I can say is that everything having a place is worth its weight in gold for making school move quicker, be less stressful, and keeping the kids' attention longer.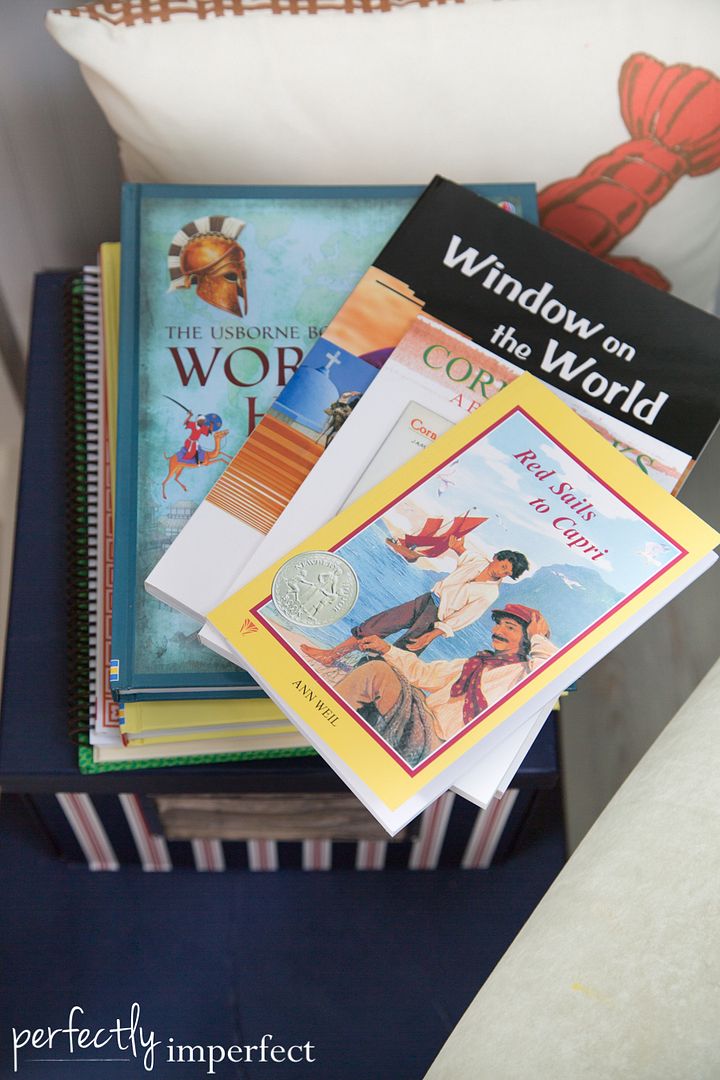 4.  Don't overdo.
I think generally what we worry about in homeschooling is different than what we worry about when we send our kids to school.  It's a different kind of lifestyle, and the stressors are simply different.  One of the things on our minds is, "how am I doing?"  "Am I teaching them enough?"  "Will they be behind?"  Yada, yada.  We aren't perfect.
They will struggle with certain subjects and be ahead in others.  Just like in traditional school.  Because those are the things on our minds, we sometimes tend to over-school.  I remember the first year I did tot school with Gray, I reached out to another homeschooling mom to ask how long she did pre-school with her son.  I was worried that two straight hours for a three year old wasn't enough.
Lord. Have. Mercy.
How long did I expect my three year old son to sit and cut and paste and trace?
Take into account the breaks they get in school.  It's okay that our school is done in 3 hours.  We take a little recess, but even then, I'm using that time for one of our read-aloud chapter books.  School moves quicker with less kids and looks different.  And that's okay.  Be encouraged.  Read up on kid's milestones for each grade year to give yourself peace of mind, but cut yourself some slack.
5.  Create a learning-rich environment.
There are some days that the kids seem to have the attention spans of adults.  We can make it through 15 lessons in a couple of hours, with multiple aloud readings.  But there are other days that do go so smoothly.  In that case, I'm convinced there's not as much learning that actually takes place and absorbs in their little minds.
But that's okay.
Because throughout the day, we're going to encourage learning in every way possible.  Whether it's taking them on a little field trip, or pointing out plants and animals or the shape of the moon, we are going to encourage learning in as many moments as possible.  It's why I talk to Ava about laying paint off a brush, or milk paint mixing ratios to Gray, or teaching them how to greet customers in the store.  They are learning life skills, too, and how to run a business or to be a good employee.
Learning, then, becomes a lifestyle and a reaction to the world around you.  Science and history and vocabulary are all part of your daily world, and this makes up for those days when we're all struggling.
6.  Give yourself (and them) some grace.
There are a million other things we've learned in these last 3 years, but this has to be the most pivotal.  It is more consistent for me now, but I still forget.  I don't have to be perfect.  Our days don't have to be flawless.  The kids don't have to look like honor students every morning.  It's okay for them to struggle or for me to be snappy.  I want to be mindful of it so our days don't stay that way, but it's alright for us to have some down days.
I realize 6 tips won't make you homeschooling mom of the year, but these things have worked for us, and ultimately, that's what it's all about.  Finding systems and schedules and curriculums that work for you and your children.  There's not much more rewarding than finding that groove.