Speaking of my favorite white paint color, here is a peek of the kitchen progress…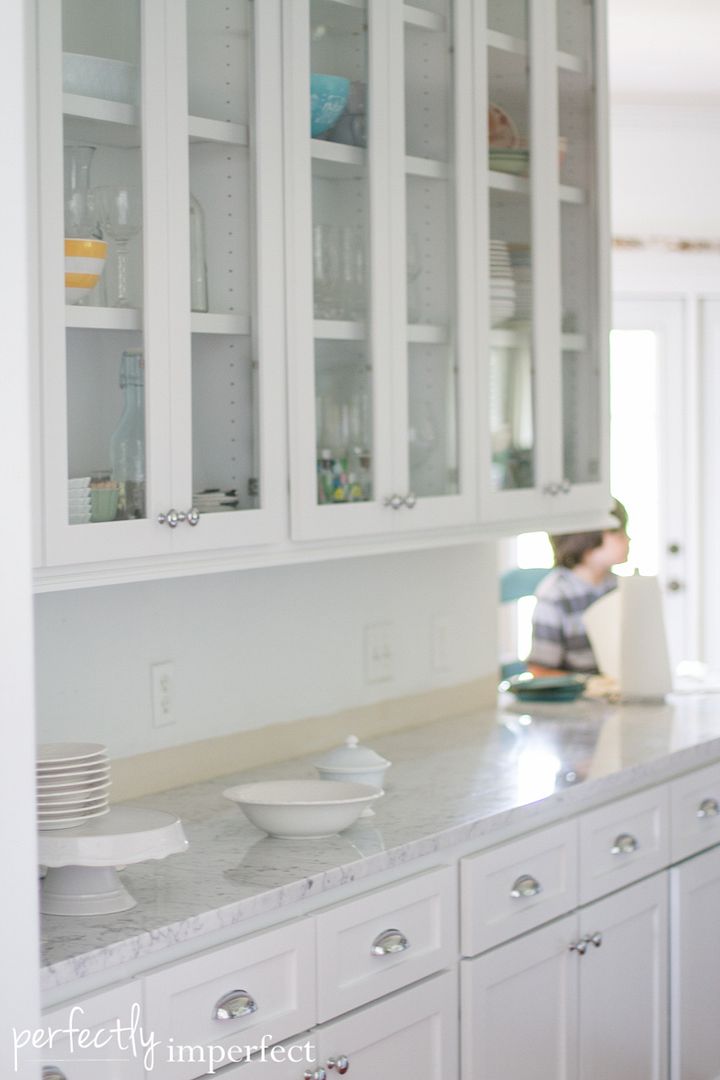 As you can see, the process isn't quite finished, but we are getting close.  I wanted to share a little sneak peek with you here…I'm in love, love with the simple shaker-style cabinet doors and how clean it all feels with the Bianca Gioia marble.  The glass doors are light and airy, and once you see the entire kitchen, you'll see how nicely they break up the white space.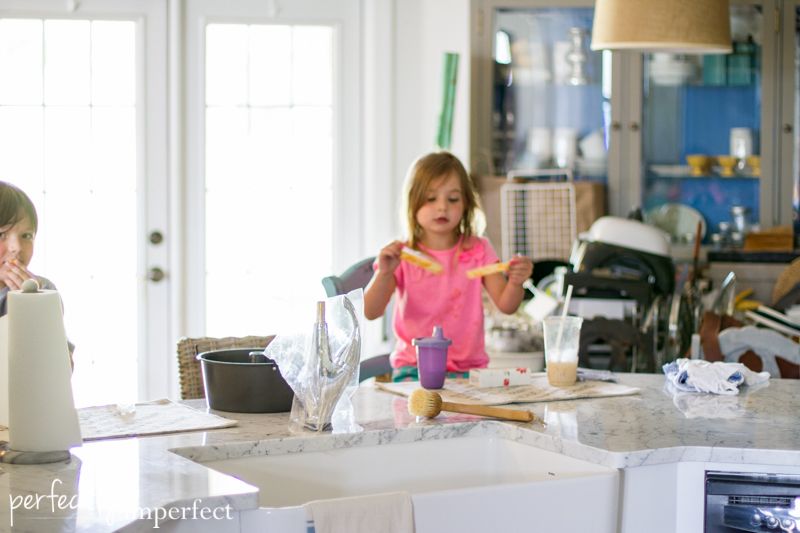 The kids are loving it, too.  I've asked them to be gentle on ye old brand new countertops, and they're doing their best.
Kids will be kids, however.  I've begun the minimal decorating that will happen in the kitchen, and I hope that I can shoot it in the next week or two.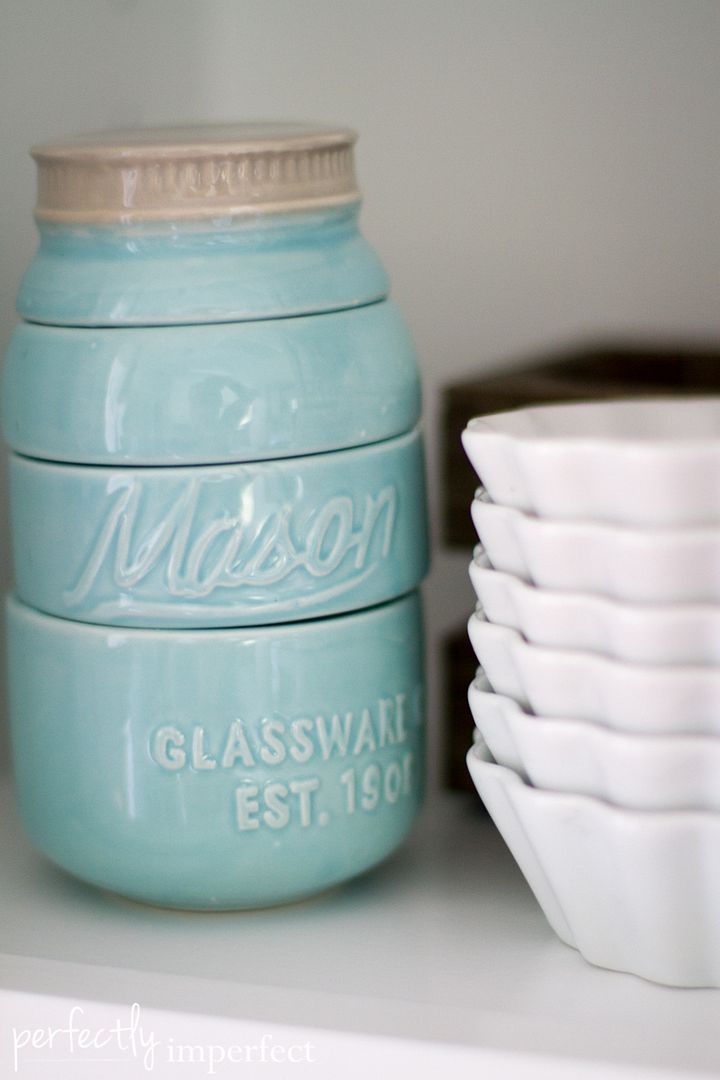 I've cleaned out like a mad woman, and have thrown out all the broken canisters and mismatched measuring cup sets.  P.S. These mason jar stackable measuring cups are so stinking cute I can hardly stand it.
We'll keep filling the shelves and cabinets and slowly, we'll clean that kitchen table off that we trashed in this renovation.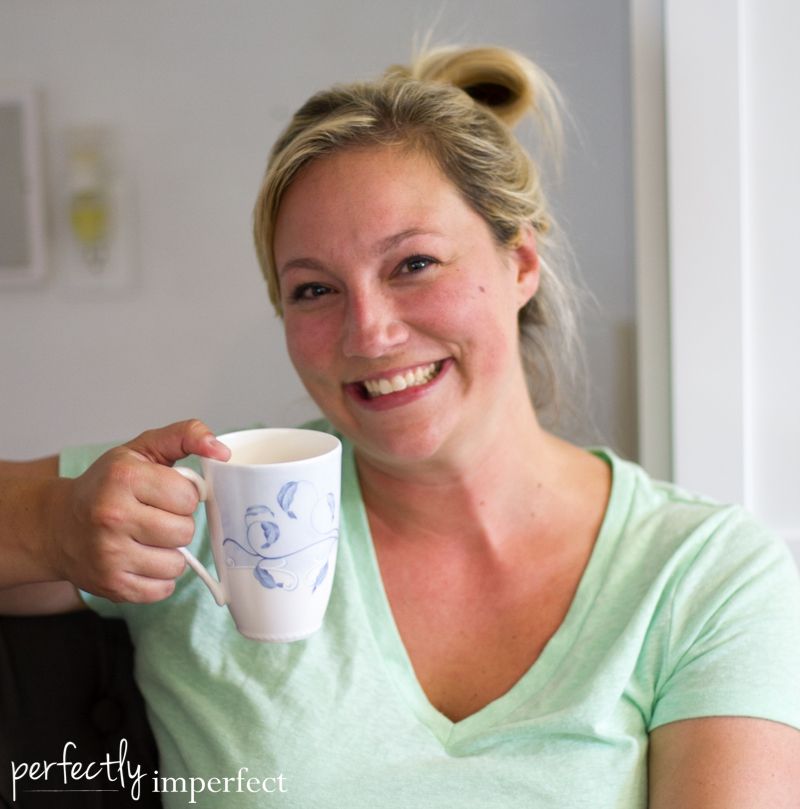 And I'm back to having my coffee every morning so I'm a happy camper.  And no, I didn't pose for this little pic on purpose.  Sweet Julie snapped a bunch of photos of me, red-no-makeup-face and all.