It's that time of year again.
I really enjoyed all of our hobby gardening last year, and the kids loved it.  The process of watching tiny seedlings come to full bloom is quite fascinating, and I absolutely loved watching the kids learn.
Plus, working in the garden helps support our lifestyle with the kids…live slowly and fully alongside them.  Which…let me clarify…sometimes I stink at that.  But when we're all outside watering and weeding and pruning and plucking…it nurtures that life we crave, and for a minute, we've got it right.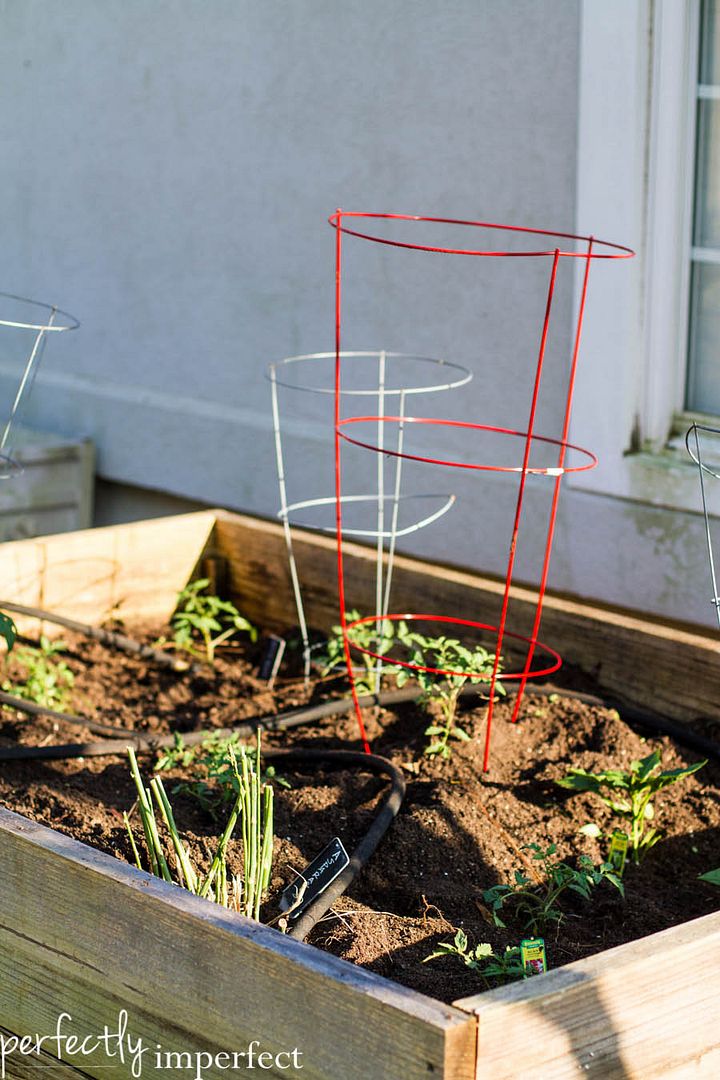 So far on the docket this summer…summer squash, strawberries, asparagus, zucchini, red & green bell peppers, tomatoes (cherry, roma, & big boy), garlic chives, basil, parsley, mint, oregano, cilantro, rosemary, and for the life of me, other things  I can't remember.
Matt made me three simple raised beds last year, and they worked perfectly.  I'm hoping to convince him we need a couple more.  We grew sweet potatoes last year, but they took over an entire bed.  We did grow about 30 potatoes from two plants, and it was a ton of fun watching the kids dig them all up.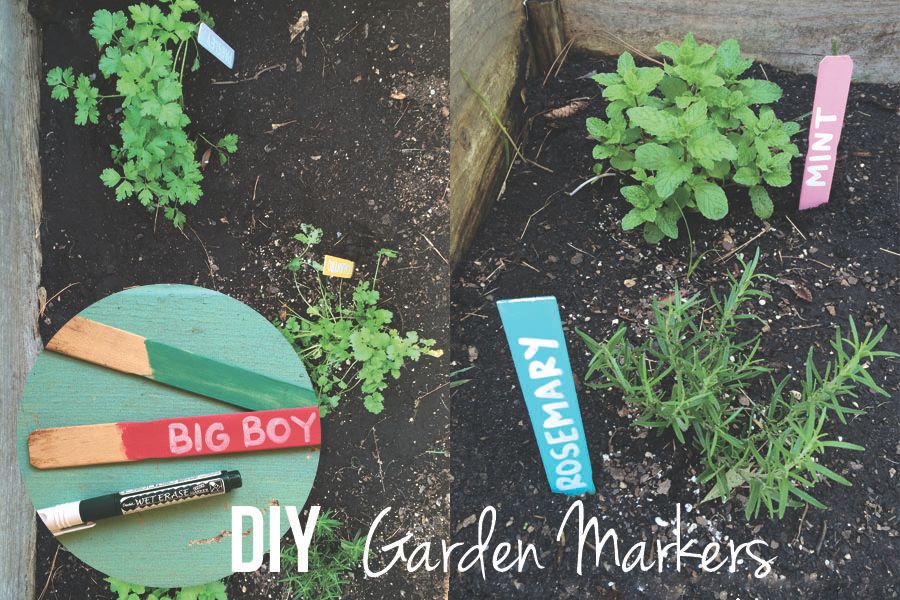 The girls worked on a cute tutorial for the PI Newsletter this last week, and surprised me by leaving the cute garden markers in my beds…it's amazing what a happy dose of color will do for your mood!
We're growing a variety of flowers, too, and again, the color in my yard makes me so happy.  I'll have to photograph our front porch at about 8:03 p.m. since the blazing sun never leaves it until it sets.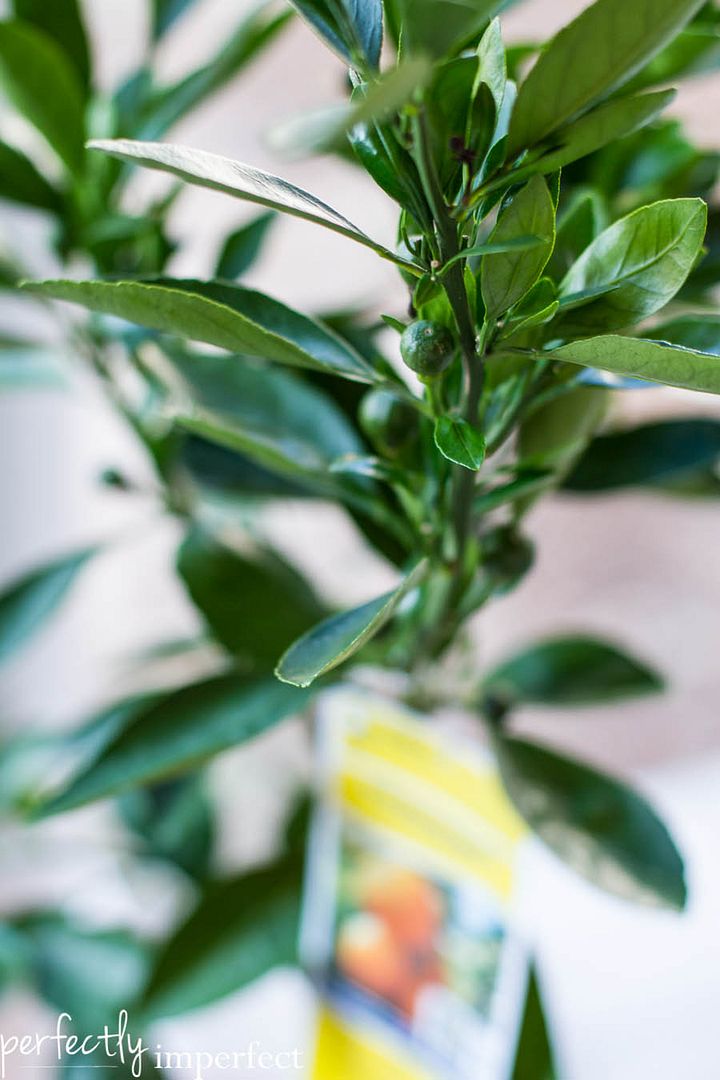 We've also crossed our fingers and brought home a Mandarin orange tree…I've always wanted to grow some citrus, so we'll see how picky it is.
We've also been slowly sprucing up the back porch the last year (see: unpainted planked ceiling)…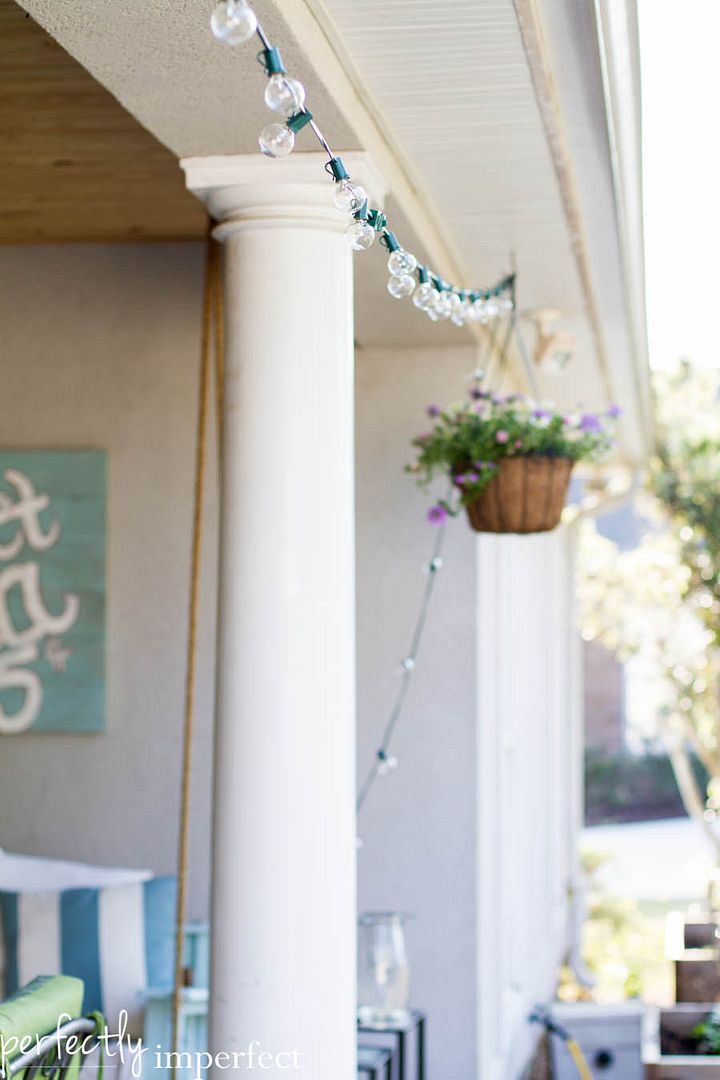 And we finally added those adorable outdoor string lights from Target I've been crushing on.
More updates soon, I hope, on that painted ceiling!  If you have a fave for summer gardening, let me know in the comments.  May be time to try new things now that I have my feet wet green.