Psst…first Read Part 1, Part 2, & Part 3 of our trip to South Africa….
***********************************
I had packed the night before, slowly wrapping up each piece of my clothing, my mind wandering.
To say that Africa had moved me was an understatement, and I couldn't completely put my finger on the why or why's.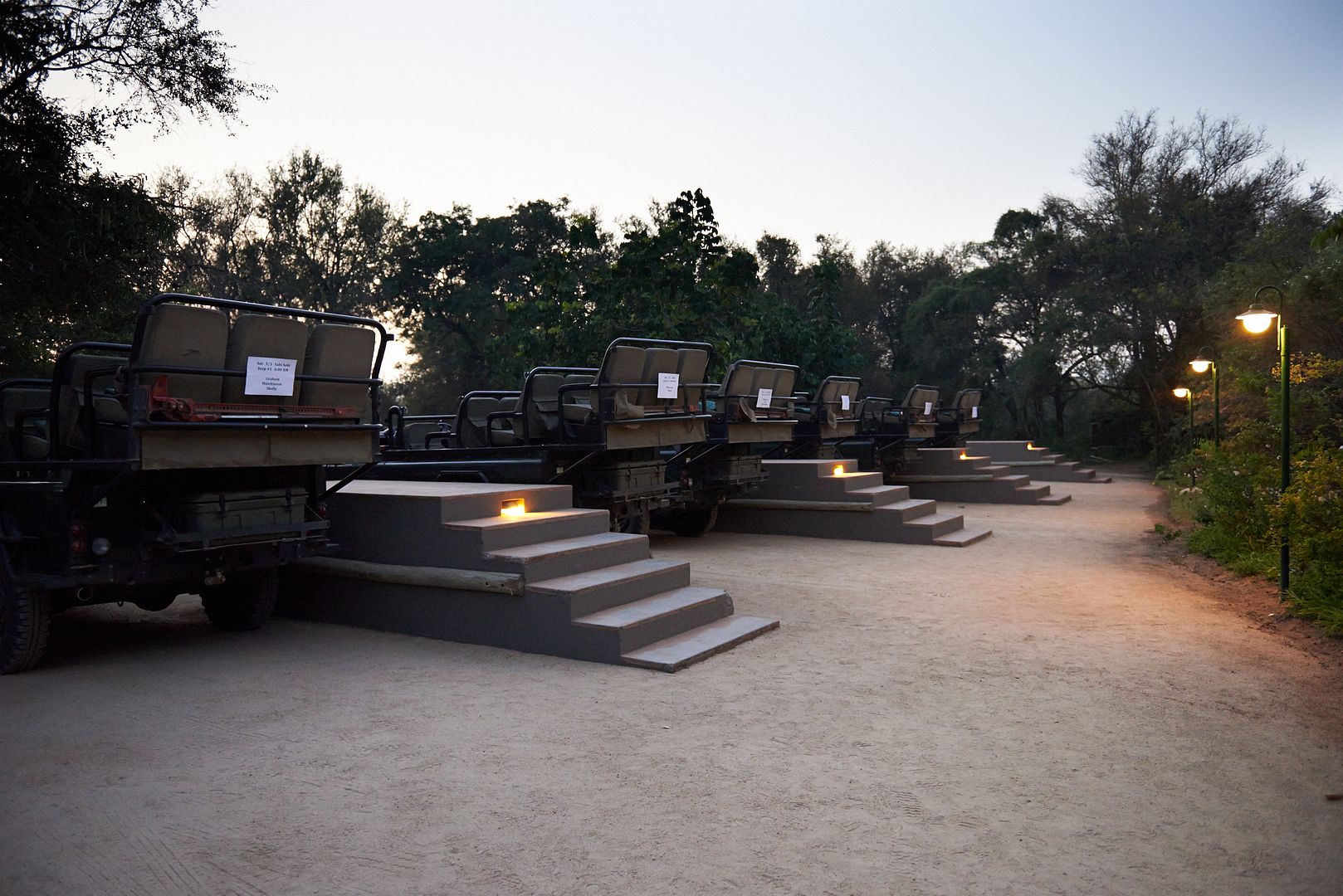 At 5:30 we heard our wake up call coming from the door–"HEY GUYS, MATT AND SHAUNNA, TIME TO GET UP!!!!"
Whoa.  Got it.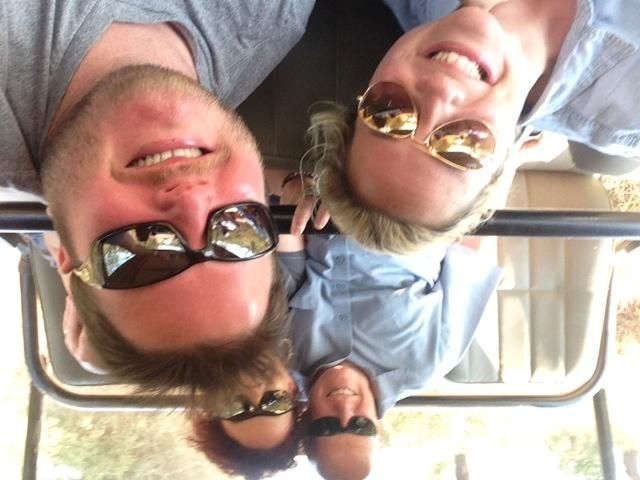 We hopped in our jeep to head out with these wonderful people one last time.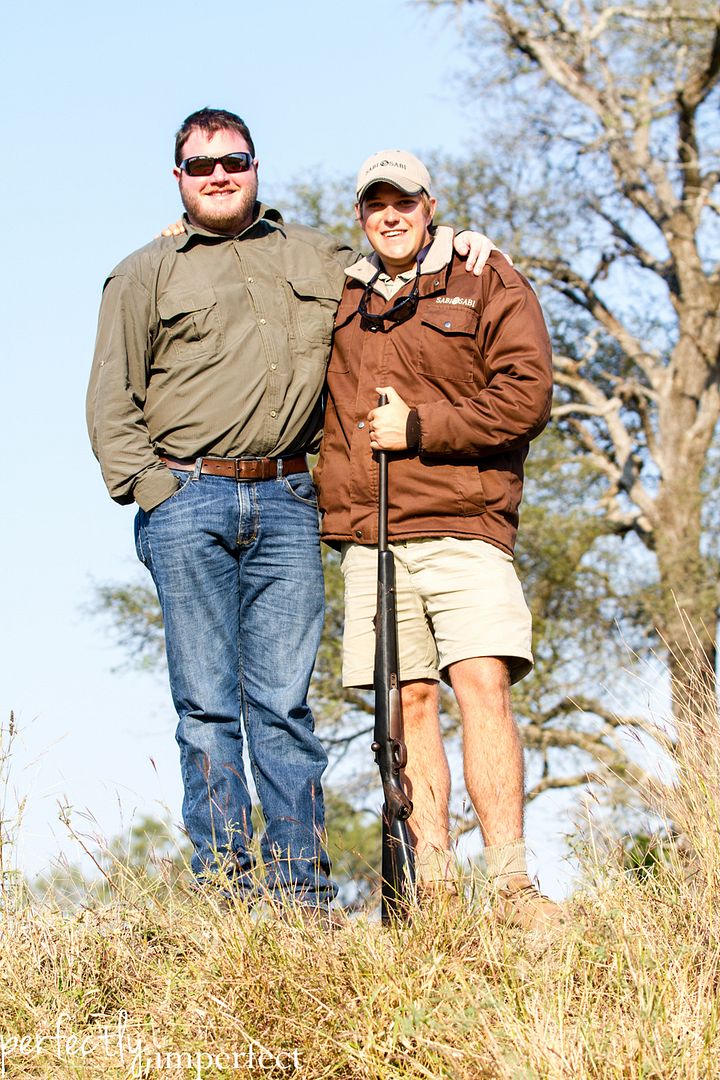 We drove around quietly for a while, and I was thinking we might not spot anything much.  We had seen the Big Five already, so I was hoping for a giraffe, but it wasn't looking good.
After spotting a massive termite mound (pic above), we all hopped out to check it out.  It was the last chance I had to breathe in the air, and the environment around me.
Because soon after, we ran into this beautiful girl, and she caught my breath…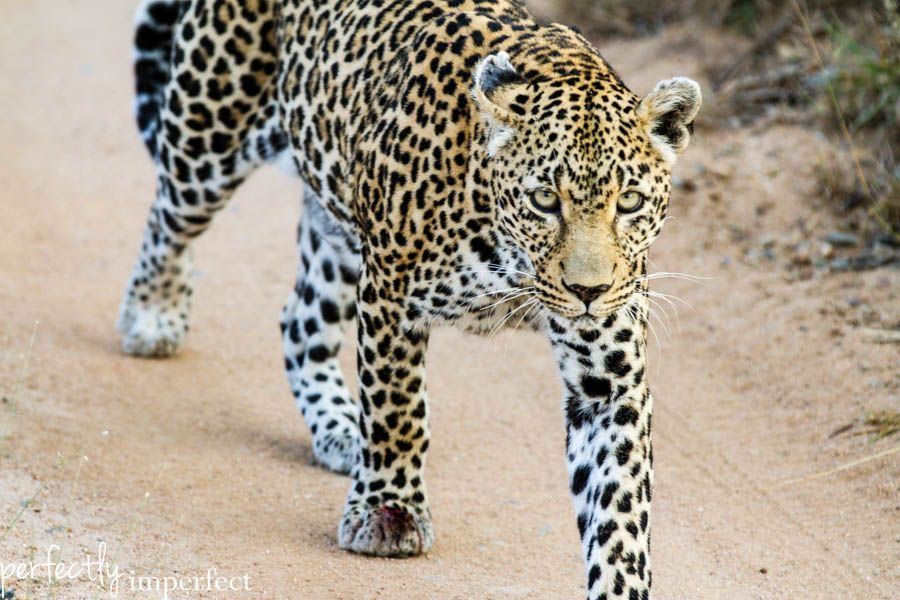 Joffers told us this female leopard had cubs hidden nearby, and was probably out looking for food.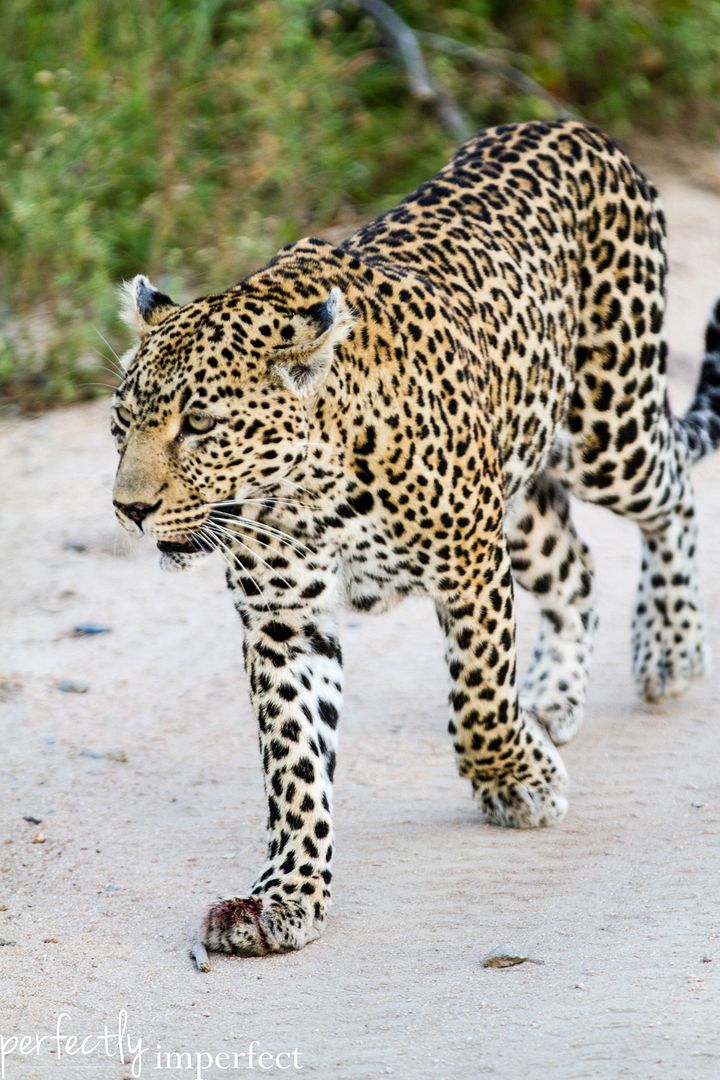 I asked if leopards were opportunistic hunters (like our lions the other night), and he said yes…is it terrible that I was now wondering what would happen once she ran into that herd of impala we'd spotted??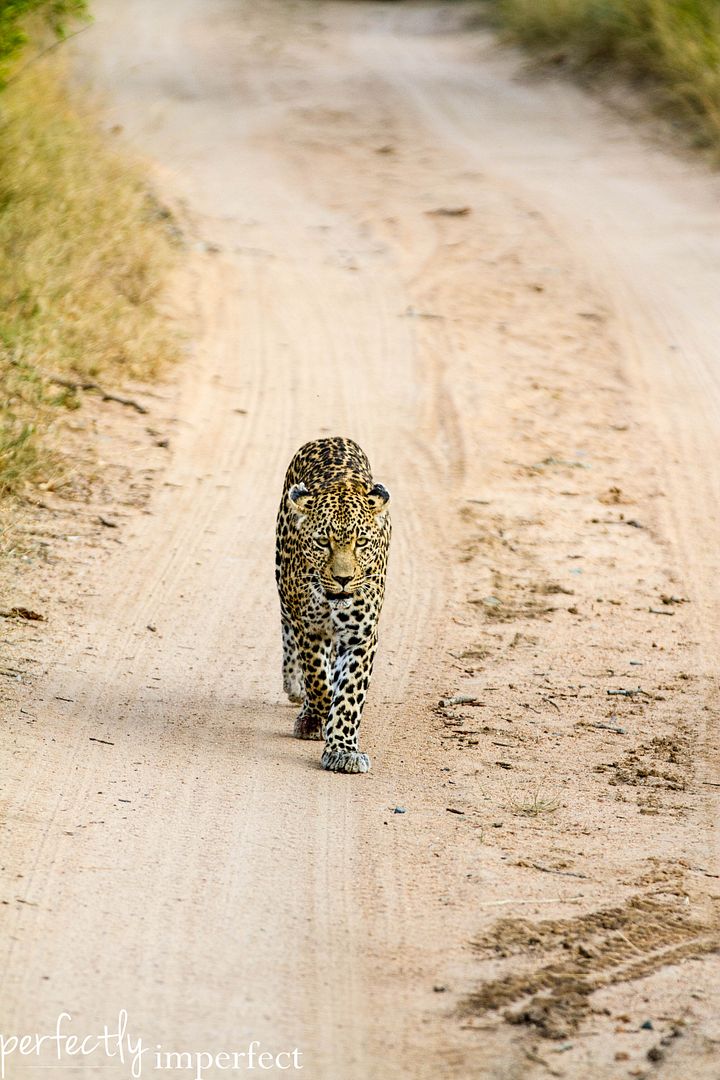 And pretty soon after, we followed her into some brush, and I watched as she dove down so gracefully into the grass.  She came up with this…
(P.S. again with the circle of life following, so only go forward if you aren't bothered by that kind of thing…)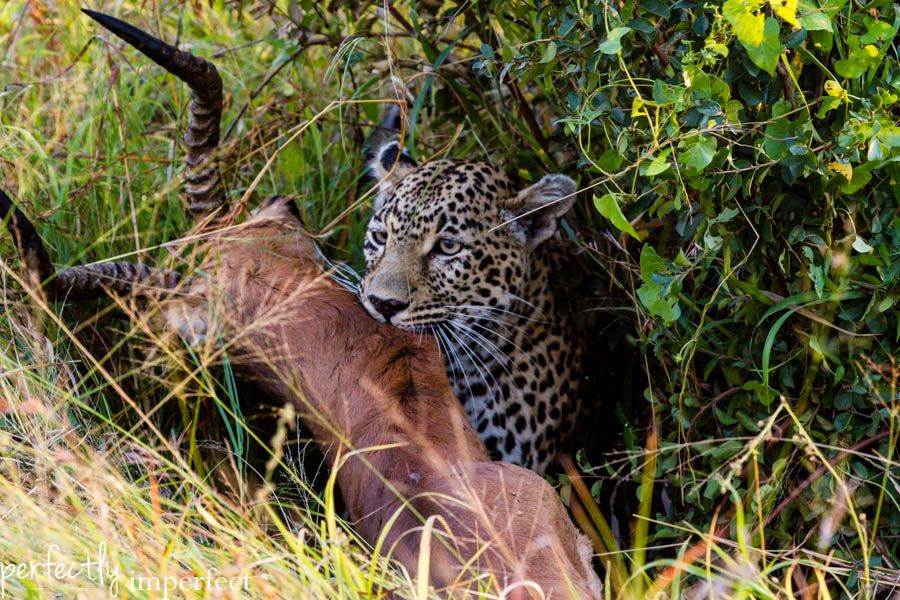 I saw the whole thing go down–it was unreal and very quiet and graceful.  Joffers said she may have killed it and left it the night before, but for her to pounce that way, the impala must have been hanging on a bit.
Poor impalas…we should start a charity or foundation for them.
We pulled the jeep up close to her, and sat and watched her quietly.  Like really close…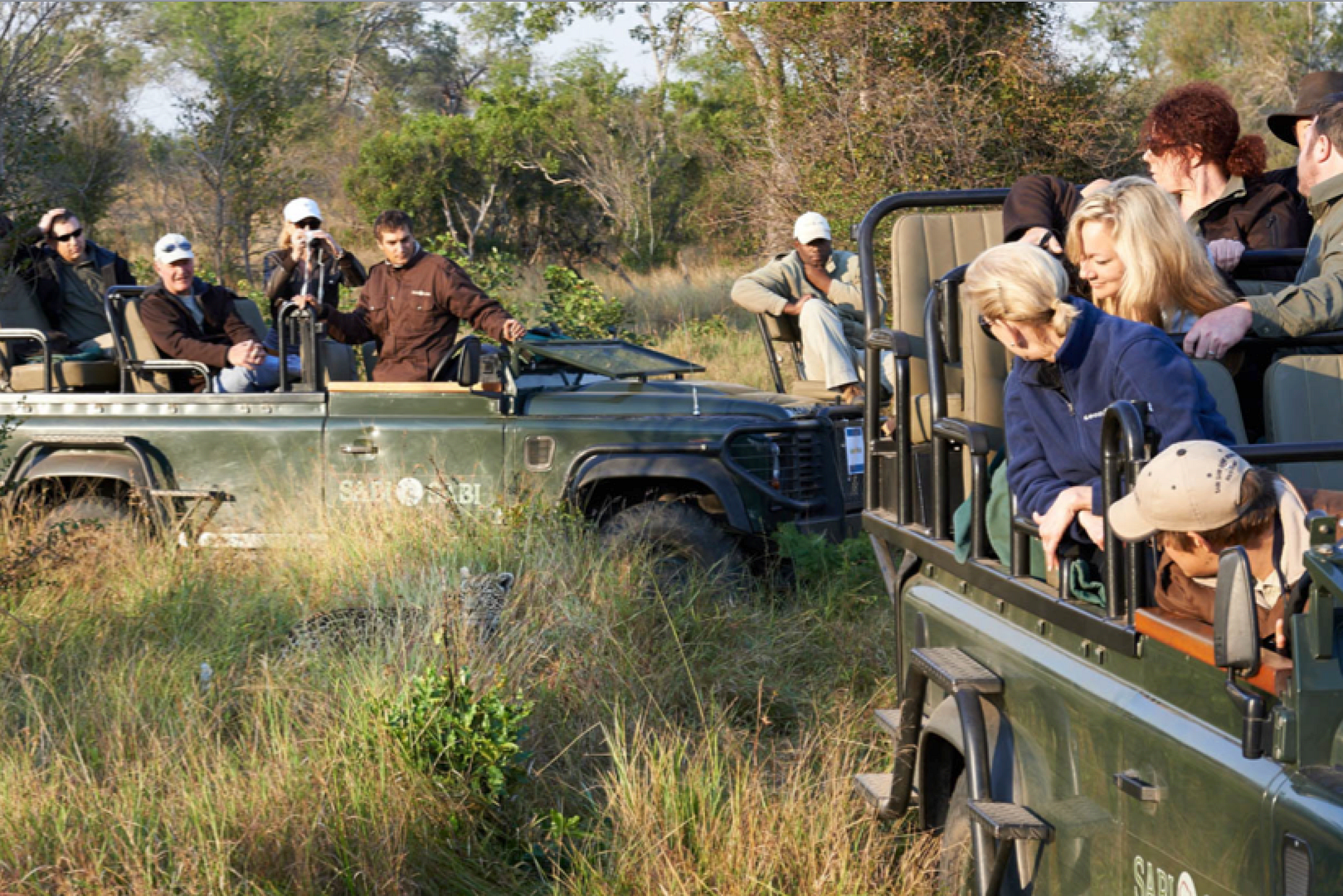 Not really sure what I'm looking at over there, but I look quite contemplative.  I'm so weird.
And while watching this female dine was a little bloody, the experience was quite different than that of the lions.  She was quiet–I felt like we were kind of watching her have tea.  I mean, maybe tea on the set of Game of Thrones or the Walking Dead, but tea nonetheless.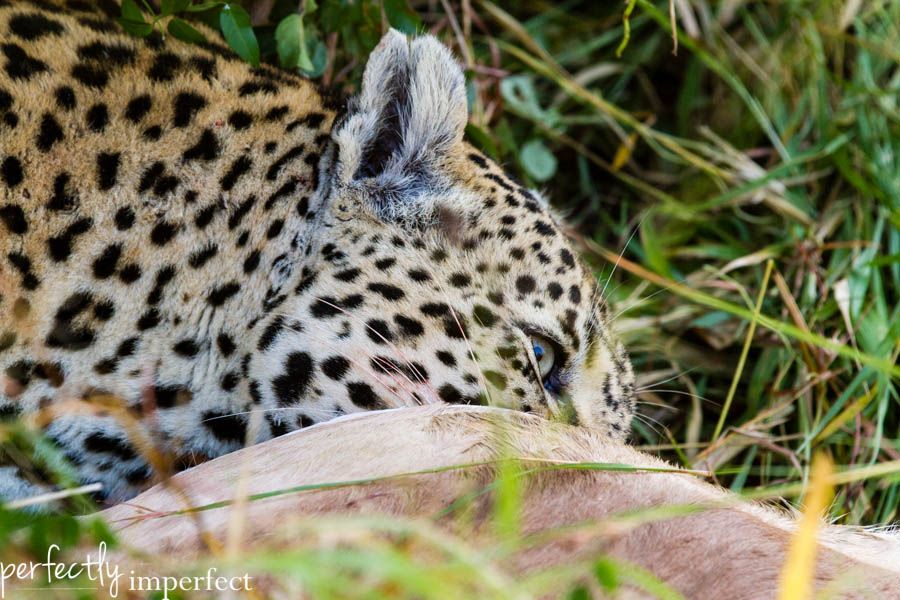 The rangers said she was too small to carry her kill up a tree, so she would eat a while, and then carry it up later to protect it from other predators.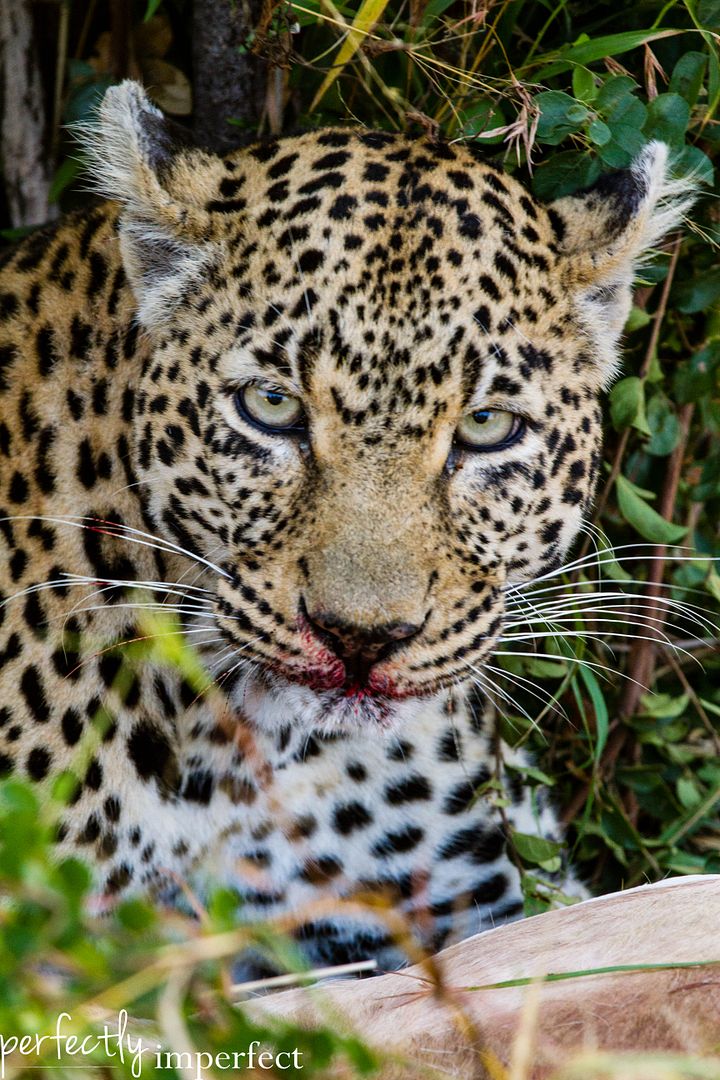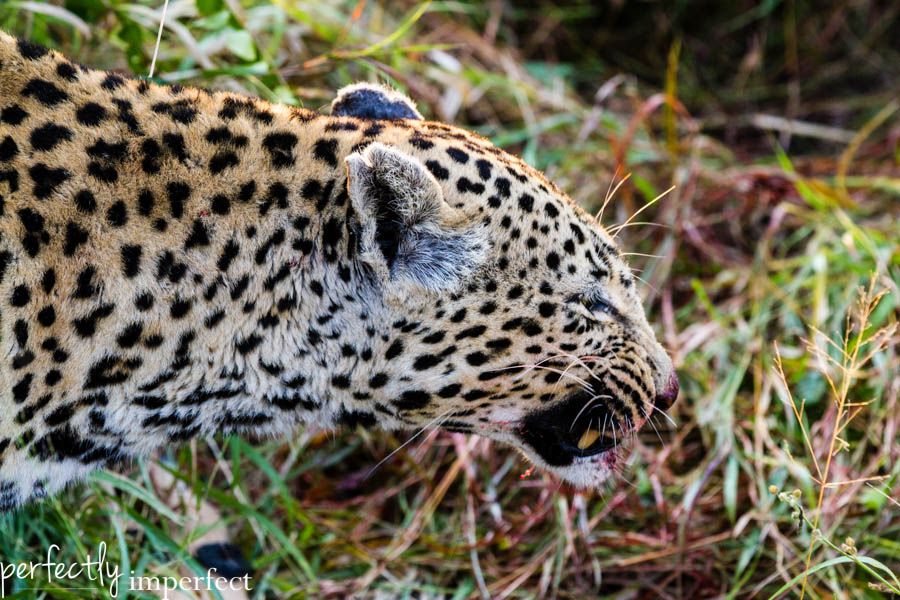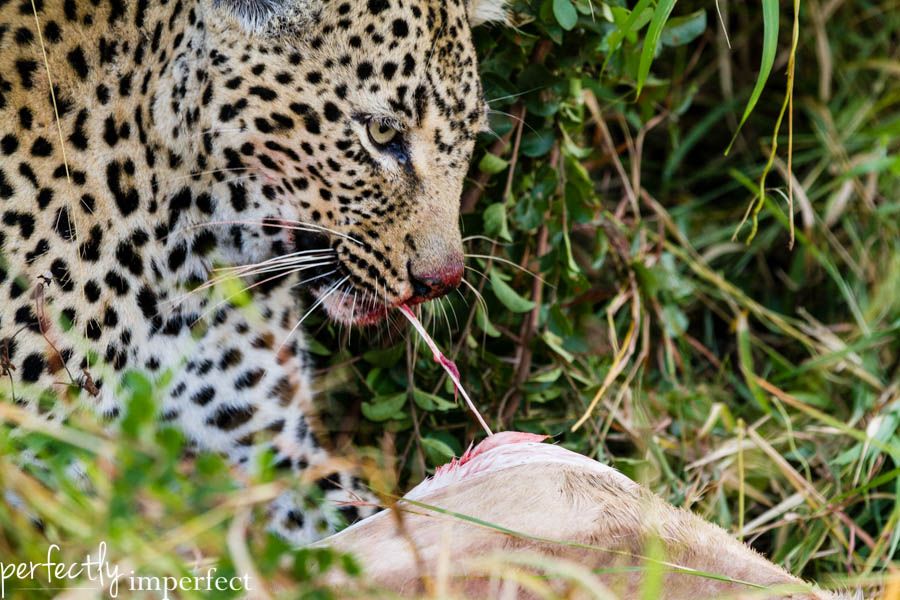 And suddenly, she was done.  She pulled the impala under deeper grass, and began to clean up the entire scene…this was so fascinating.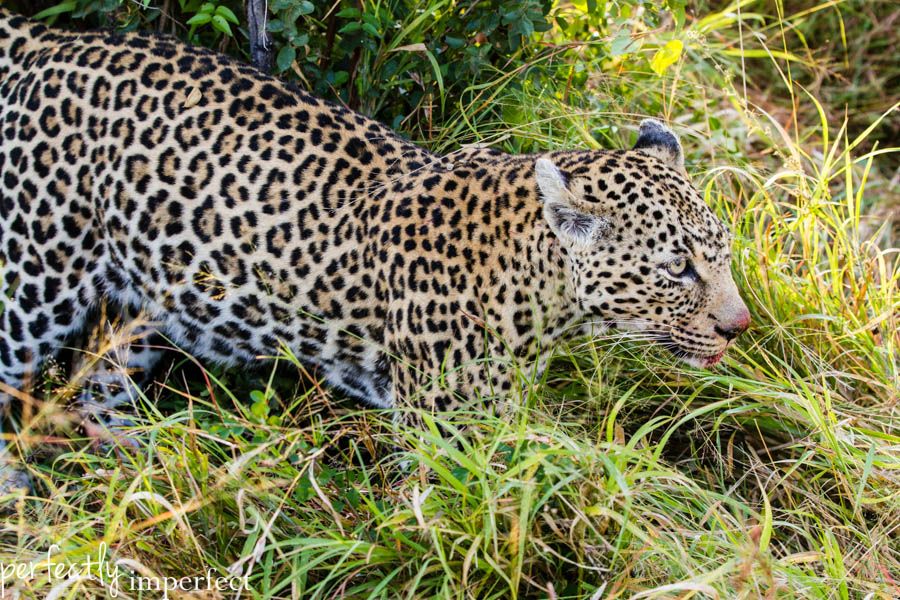 After cleaning her paws and face, she began pulling grass on top of her kill, preparing to go back for her cubs.  Soon after, she was off.
Not ten minutes later, about 30 minutes before we were to head back to camp, we ran into this guy again…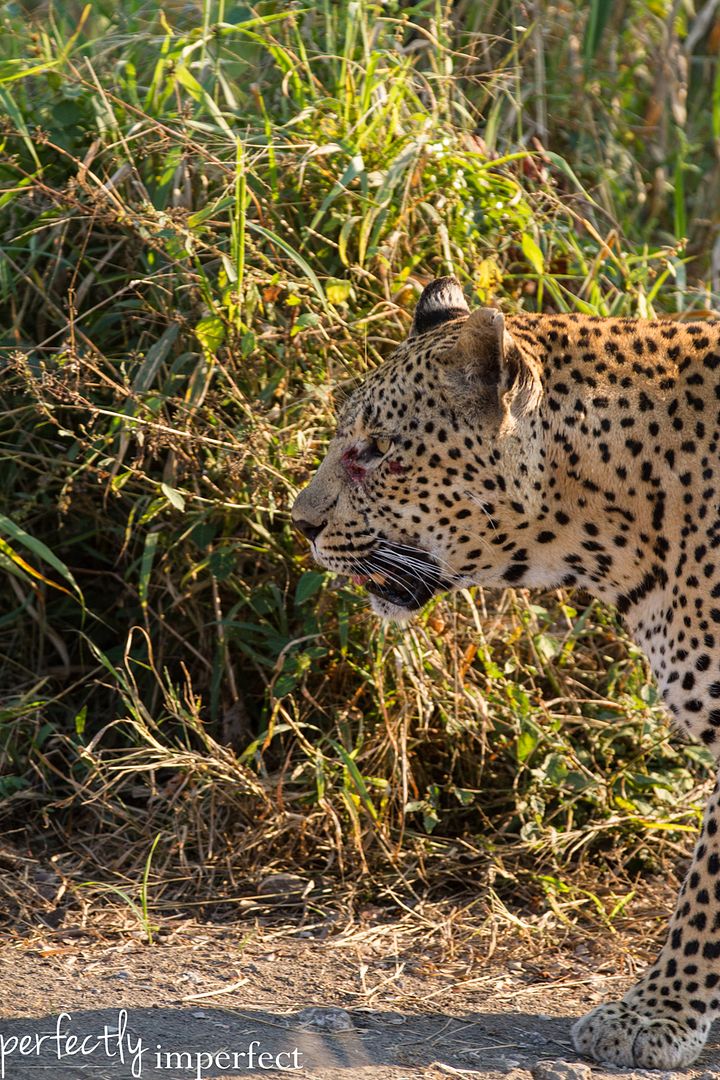 That's right–a male and a female plus a kill.  It was all thrilling, and Joffers' excitement for the whole thing got us all going–we had seen some amazing things on this trip.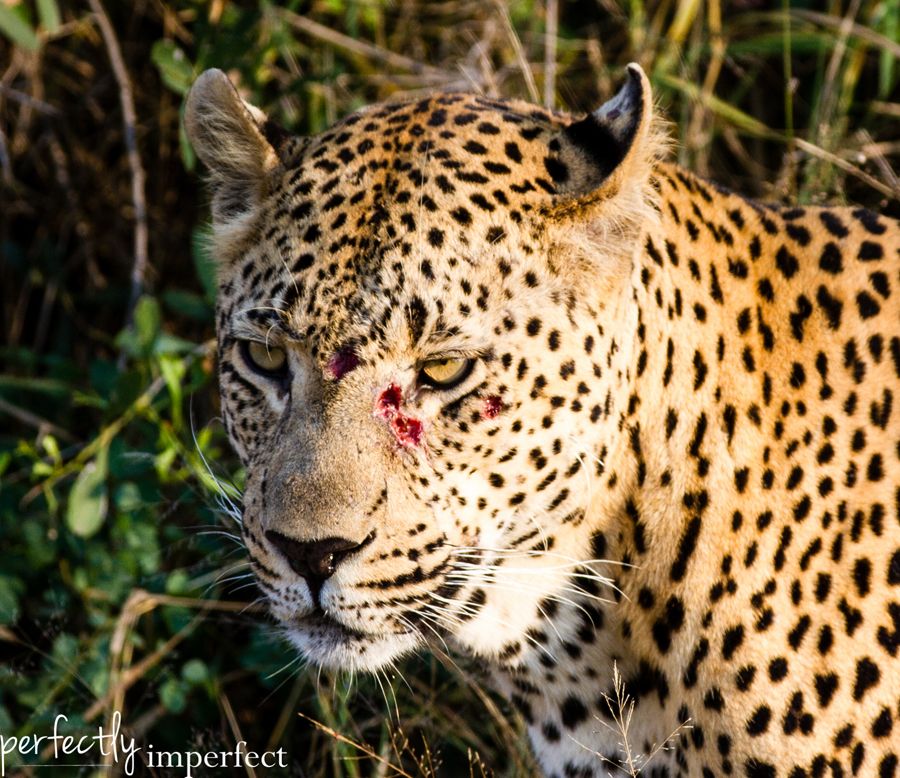 You can see how much larger this male is–and he looks fierce and striking, afraid of very little.
As we were driving, Joff pointed out the old East African railroad that was being built in 1898–from The Ghost and the Darkness.  LOVED that movie, and that was before I'd been to Africa.
Yes, I've already watched it now that I've been home.
He moved his way around the road, and stopped a few times to mark his territory and pose for my photos…
He was spooky/strong/gorgeous/haunting.
Sadly, we headed back to the lodge for one last breakfast, and to finish up our time at Sabi Sabi.
And fitting as it was, we wound up back in the jeep headed to the airport with the same people we started our trip with…those of us that experienced the lions together.
And the bush-peeing and losing of brand new sunglasses.
Good, no, great times.
The rangers all lined up as we boarded our plane, and again, I took a moment.  I had to be tough so people didn't think I was having a nervous breakdown, but I wanted to firmly plant my feet on the ground, cross my arms, and poke out my bottom lip instead of leaving this place.
Experiences like these make me want to pack up my family and take an adventure…to live life differently, and experience another culture for a time.  We'll see.  I'll keep you posted.
Until then, I'm already planning a PI mission/safari trip for next summer.
No, really.