Good morning, lovelies!
We're back today with a decorating post…I have so enjoyed writing about our trip to South Africa, and I couldn't begin to cram it all into one post.  I probably have one post left on the design style there, but I wanted to give you a kitchen update.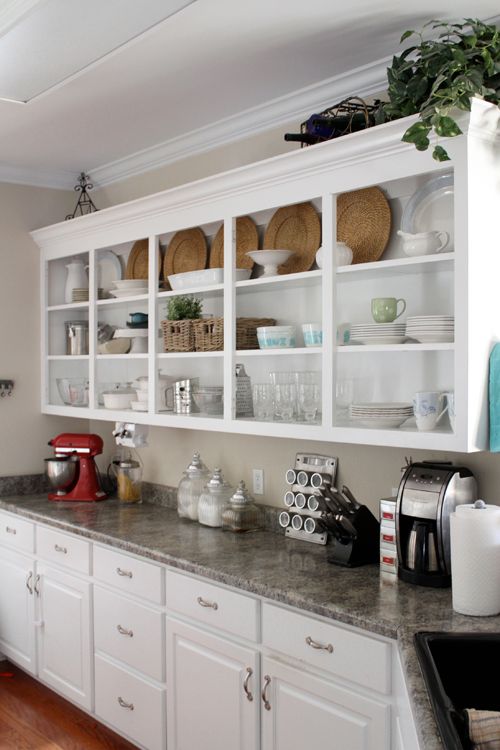 So we're renovating our kitchen.  The main objectives were to replace the countertops & the cabinetry, but we'll also install some backsplash and a few smaller updates like our faucet, etc.
We went ahead and brought a sample home from Southside Granite (in Dothan, Alabama), and after some thought, we narrowed down what we're going with.  Yes, I'm going with marble.  Yes, I know it can stain and scratch.  So do my formica counters–and I just love the marble.  Also, like I mentioned before, I'm totally type B about things like scratches and stains and if I weren't, I wouldn't go with marble.
After some weighing, we're going with Bianca Gioia.  I originally sought carrera, but most slabs are more grey than white.  I really wanted white counters with grey veining, and we love the look of the gioia slabs that came in…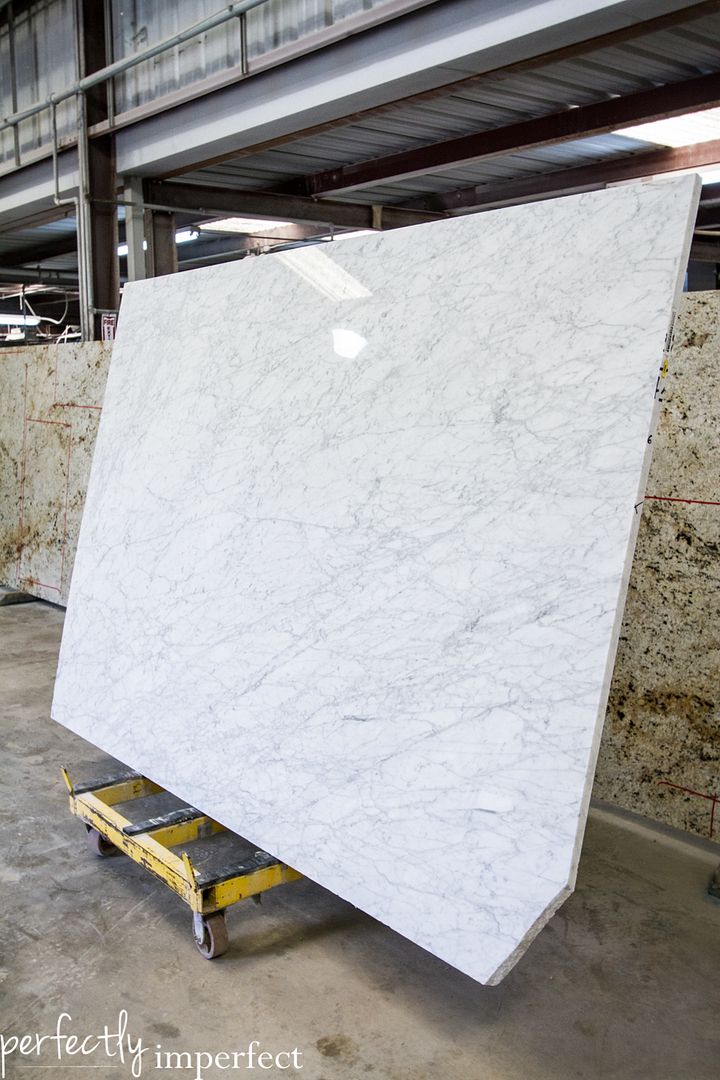 We're going with polished on the sides and counter bar area, and we're honing the island countertops to make them even more durable.
I'm getting GIDDY with excitement over the renovation & I think we should start ripping out in the next few weeks!  I'll be posting pictures, videos, and inspiration all along the way.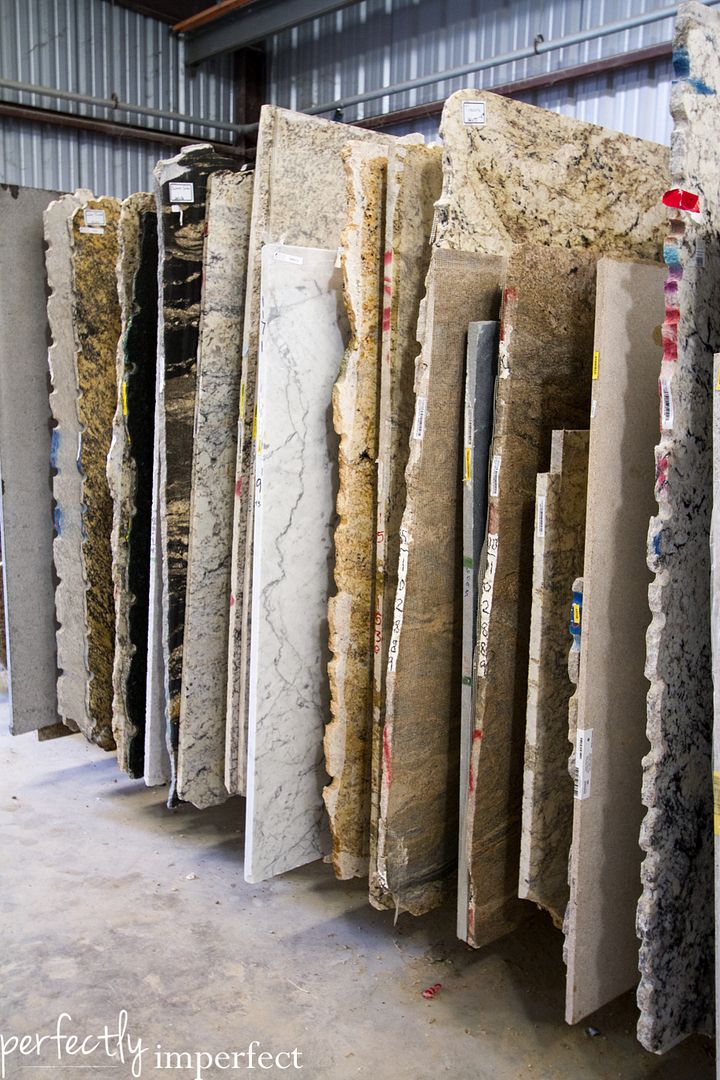 I cannot wait to get to the decorating, and to have more efficient use of space with the cabinetry.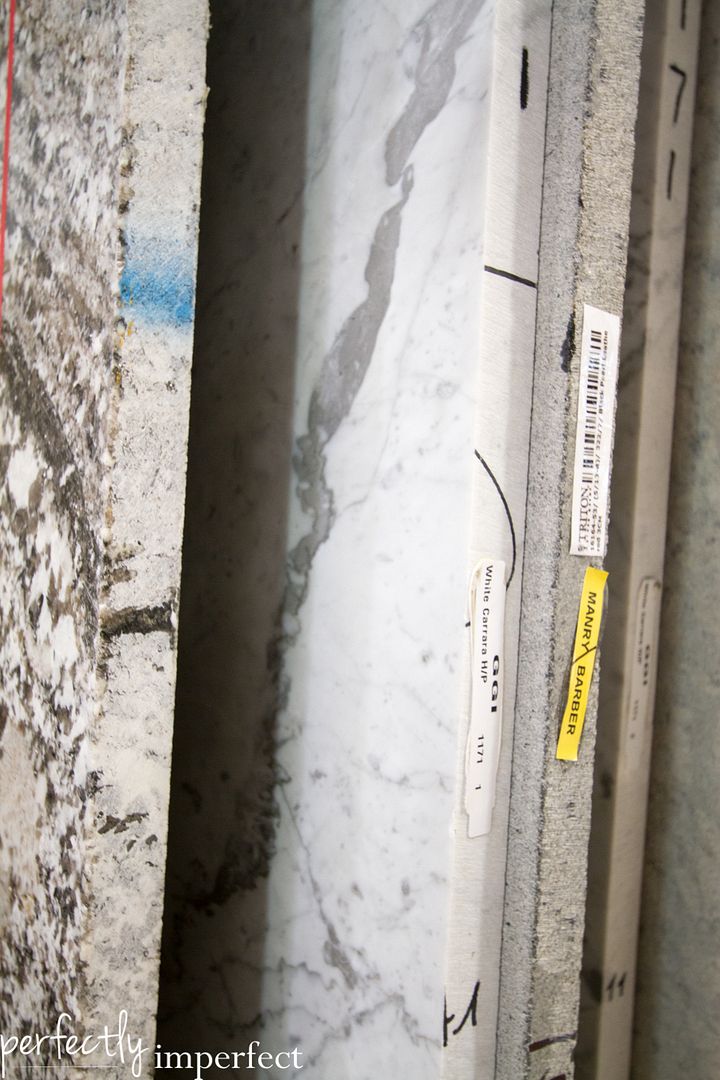 So far the folks at Southside Granite have been a DREAM to work with, and I couldn't be more excited to see the countertops after we install!!  We're down at the beach condo this week, painting bathroom cabinets and furniture, so I'll be back with more cabinet/furniture/decorating updates all week.