Talking about creative business has been so much fun for me, and I'm still knocking ideas around on how to bring these ideas & classes to you personally.  Business is scary, and it is a leap of faith, and some days, it is hard.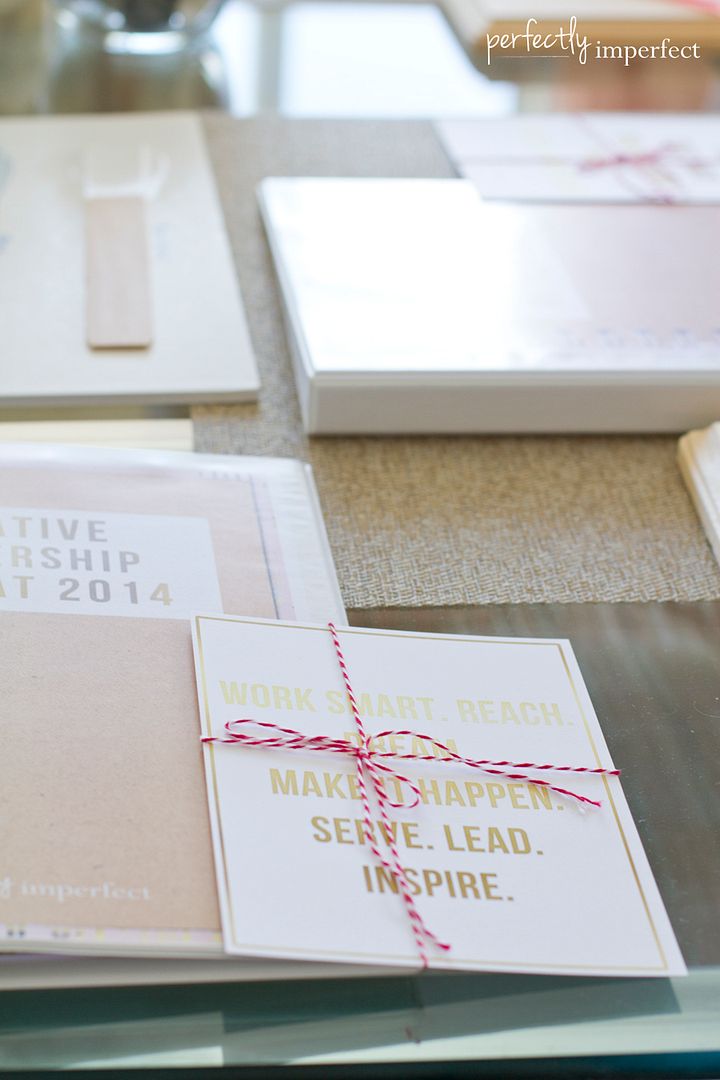 We took our first Creative Leadership retreat this March, and it was such a refreshing weekend.  There are many things I'm sure as an employer I don't do well, but I know that I want to inspire my folks to inspire as much as anything I teach them.  The weekend was filled with training and brainstorming, but I also gave them a couple of things that meant a lot to me.
That Creative Work printable you see in the above pic is a bit of my personal business motto.  Working smart is one of the most important things you can do as a business owner.  Working hard is essential, but working smart?  Even better.  Working smart separates you from the crowd.  Knowing what to focus on and what to say no to can turn you into an unstoppable force.
Really.
Your focus determines the focus of your company.  When you walk into your business/office/shop/etc., what's the first thing you do?  Do you immediately check voicemails?  Do you open the computer?  Do you fluff a pillow?
Here's the thing…the first thing you should asses is the list.  However you keep it, whether it's on your iPhone or a few giant notebooks (like me), quickly check it.  First.
This way you're not immediately immersing in the daily to do's.  You can take a moment to see what's important today.  What has to be done today & what can wait until tomorrow?  Better yet, what can be moved in a profitable direction today??
And so while I want to work smart, I also want to remind myself I'm working smart for someone.  That someone is you first, my team second.  Hence, the fancy little art print Kaitlyn designed for us…
Click here to go to our Free Printables page (yay for Kaitlyn!), where we're adding prints that we create along the way for you to download yourselves.  Click on Creative Art PDF & you'll have your own free version!
Oh, p.s. Kaitlyn & Julie have been working hard on the newsletter & this goober finally found the embed code so you can sign up right here on this page (just press enter after typing in your email)!
Duh.
Bear with me, y'all.  Always bear with me.