I got a text yesterday from my cousin, Jennifer, that went like this…"wish you'd come over and style my hutch."  After laughing out loud (because Jennifer is a talented decorator herself), I told her I'd be by later.
The hutch looked great as is, but we just shifted a few things around.  You know how that is, that simple rearranging?  It's so surprisingly refreshing.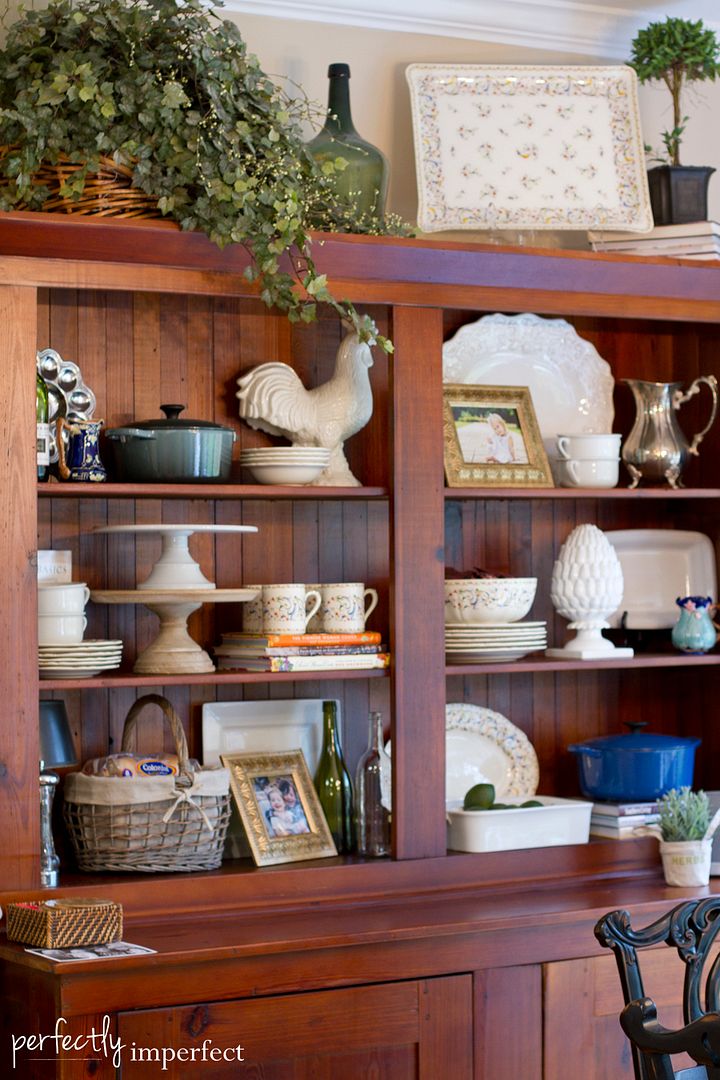 I didn't really have the right lens to shoot much of her home, but you can get a vibe.  Isn't that hutch amazing??  It was handmade locally at City Antiques, one of my favorite spots to treasure hunt & score original finds.
I love her collection of patterned dishes mixed with clean, white everyday china.
Did you register for everyday & formal china when you got married?  Is that a southern thing?  When Jenn & I both got married, that was the way it was done.  Traditions make me smile & are pretty laughable if you think about them.
Jennifer says she loves traditional style infused with bits of farmhouse & contemporary vibes.  Her home feels elegant, airy, and yet casual enough to be home-y.  That's a gift, I tell you.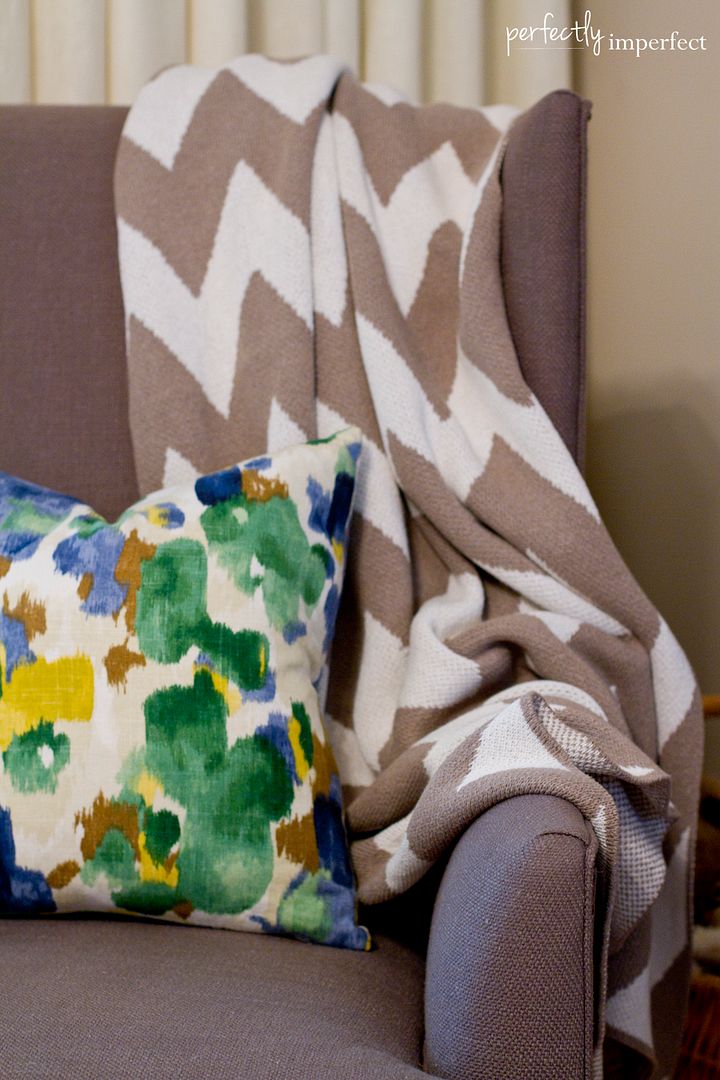 Plus, anyone who decorates an antique bread bowl with Easter eggs is a winner in my book.
P.S. You've met Jennifer before & seen some of her beautiful home before.  You can check out a desk makeover & her guest bedroom here.