Last week was a blur.  We spent the seeking working on a special makeover for Julie.  It was a ton of fun, and we were so grateful to work on a space for one of our employees and best friends.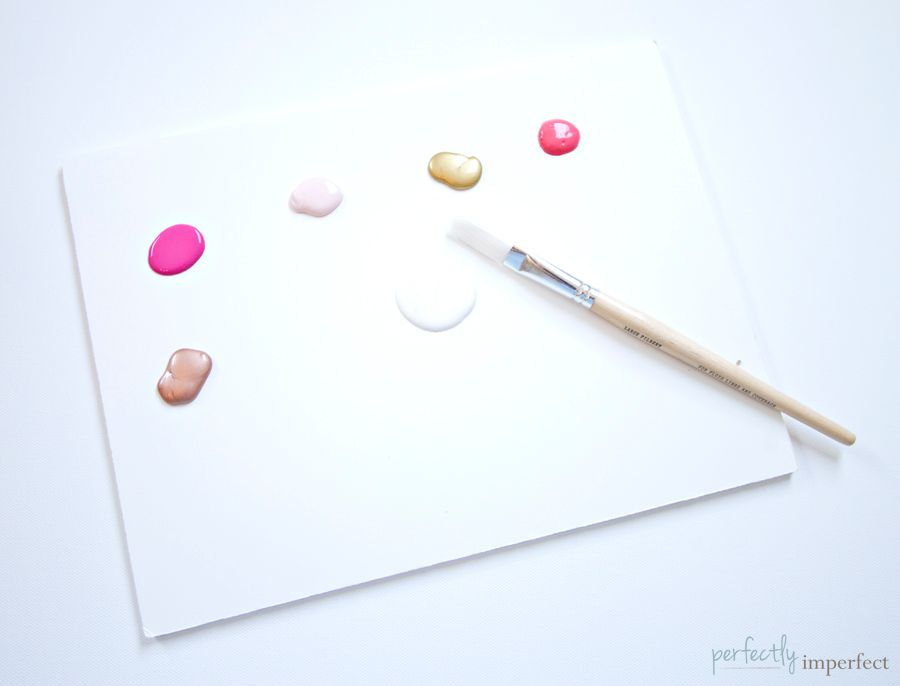 We created such a fun space for her (I think!), and had all hands on deck to make it happen.  It was a 9×9 bedroom, but man, we did a LOT of work on it in just a few days.  I've gotten to work on friends' spaces just a few times, Lisa's school room & office being two of them.  Makeovers are a blast in our home, but I have to say, there's something about that magic reveal for someone you love that takes it up a notch.
Working in another style is also a lot of fun–I would say that most interior designers work in variations of their own style.  That would be a lot of fun, but it's also really interesting to create a completely different space than I would in my own home.  So much fun!  This makeover was for a campaign we'll launch in May, so I'll have to wait to share the reveal pics.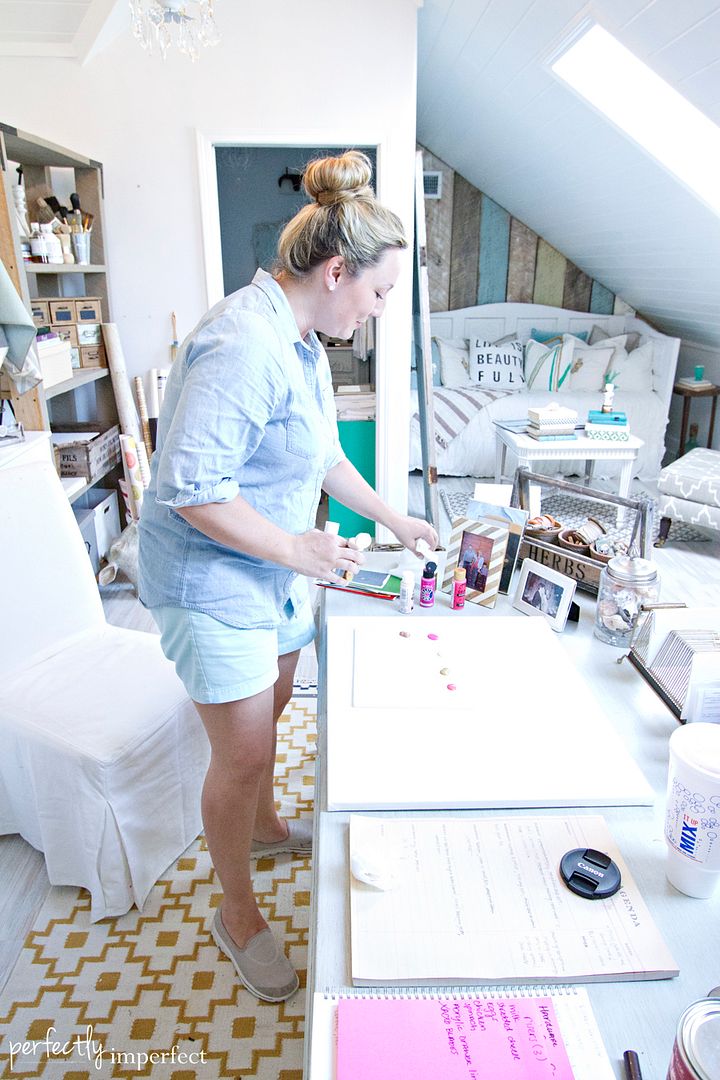 Because we were shooting a lot of pictures throughout the week, I made myself get dressed and out of yoga/painting pants.  Julie snapped this picture of me while I began a canvas for her room.  It's so odd to see myself working, as I'm usually the one behind the camera.  I think having more snapshots of our work is needed, and something I'd love to have along all the family/kid pics I tend to treasure.  Our work and play melds together most days, so it seems pretty natural that we have some moments captured working.
That's all for today; I'm taking a day to spend time with the kids and focus on school/life.  Don't you love days like that?  The days you choose to be present and uninterrupted.
Those are my favorite.