There's something about a hauntingly sad story that gets me thinking.
I watched a self-indulgent episode of Nashville this morning (I'm a sucker for cowboy boots and Connie Britton), and the scenes of Scarlett & her good-for-nothing mama got me thinking.
It made me think of a time when things were dark for me.  When I was under someone's spell.  When their words were mine and my existence was to please them.  P.S. It wasn't my parents, for the record. 🙂
The story is hard for me to think about.  Not because of its drama, or its unbelievability, but because of how very typical it is.  It's why I stopped writing Becoming a couple of years ago.  I had to put it down, to walk away.  I didn't want to draw attention, or create drama out of a fairly normal story.  I didn't want to hurt anyone that loved me, hurt my family.
Over the last few months, though, God has been chipping away at the pride in my heart and the fear that telling such a story would be wrong or bad or indecent somehow.  He has slowly convicted me, scraping bits of my old self away, reminding me that He sees me raw everyday.  He sees my struggles that have come with me, the ones that followed me from the dark place.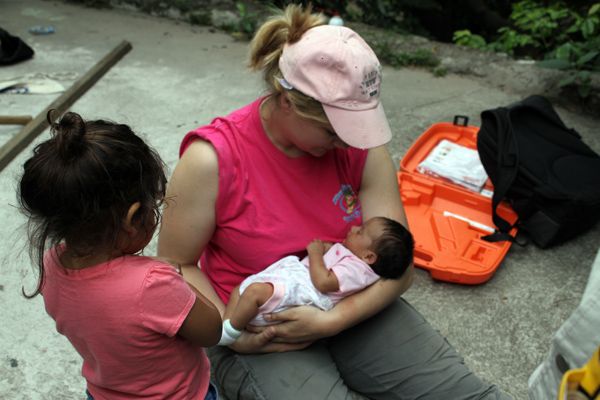 And as the pieces fall away, the truth is revealed and my soul is laid bare.  He washes me in His Light, and y'all for the life of me, I don't understand why.  I think there are probably a lot of wonderful Christians in the world who just always wanted to know Him.  They grew up going to church, and they wanted to walk with the Lord.
I grew up going to church and all the "good girl" trappings were surrounding me, and I still fell.  Eventually, I came out of a place of shame and denial, and so the moment when I felt His embrace, felt His Grace?  Mind blowing, life-altering, trapping-shattering.
I get all teary just thinking about it–and while my story isn't so terrible, maybe it's a story like yours.  Maybe someone has another typical story that can relate.  Typical can still be painful, and with it comes the baggage from the dark.
There's light in the telling, in the sharing of the story.  Help me be brave.  Make me accountable to tell the story, no matter how small.
Let's live in the Light today, friends.