The only time I've shared my kitchen on the blog was waayy back when I was just beginning.
Beginning my blog, my journey to create a home that felt like us.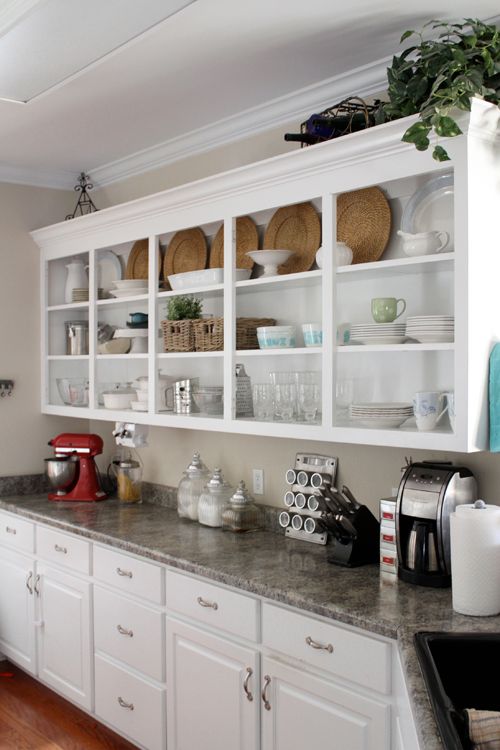 It was after I took the doors off of our top cabinets for a quick (and free!) makeover.
There is nothing terribly wrong with our kitchen.  It works just fine, and we have cabinets that are mostly all still together (some are falling apart randomly and repeatedly), but a couple of years ago, I decided part of the reason I didn't enjoy cooking in there as much as I used to was the lack of organization.
So we purged.
And we purged again.
And believe it or not, we purged again.  So this year when I wanted to have a fondue party to celebrate the completion of my manuscript, I was sorely disappointed to find that the fondue pot had not made 3 cuts of purging.
#sadly
There have been minor changes to the kitchen since then: white walls, more cleaning/purging, painting the laundry room door, but nothing major.  We started saving a while back to redo the kitchen for two reasons mainly: I wanted to save for solid surface counters because a) ours are formica & aren't even attached to the wall in some places and are bubbling pretty badly around the sink and b) we've worked so hard on this home of ours, and it only seemed natural that we do a little work in the kitchen next.
Oh, and C) our cabinets really are falling randomly apart in places.  Matt's replaced the hinges repeatedly, and I think he's given up on this set.
So we saved (and saved) and the time is finally here.  Kitchen-renovation-do-the-dishes-in-the-tub here we come.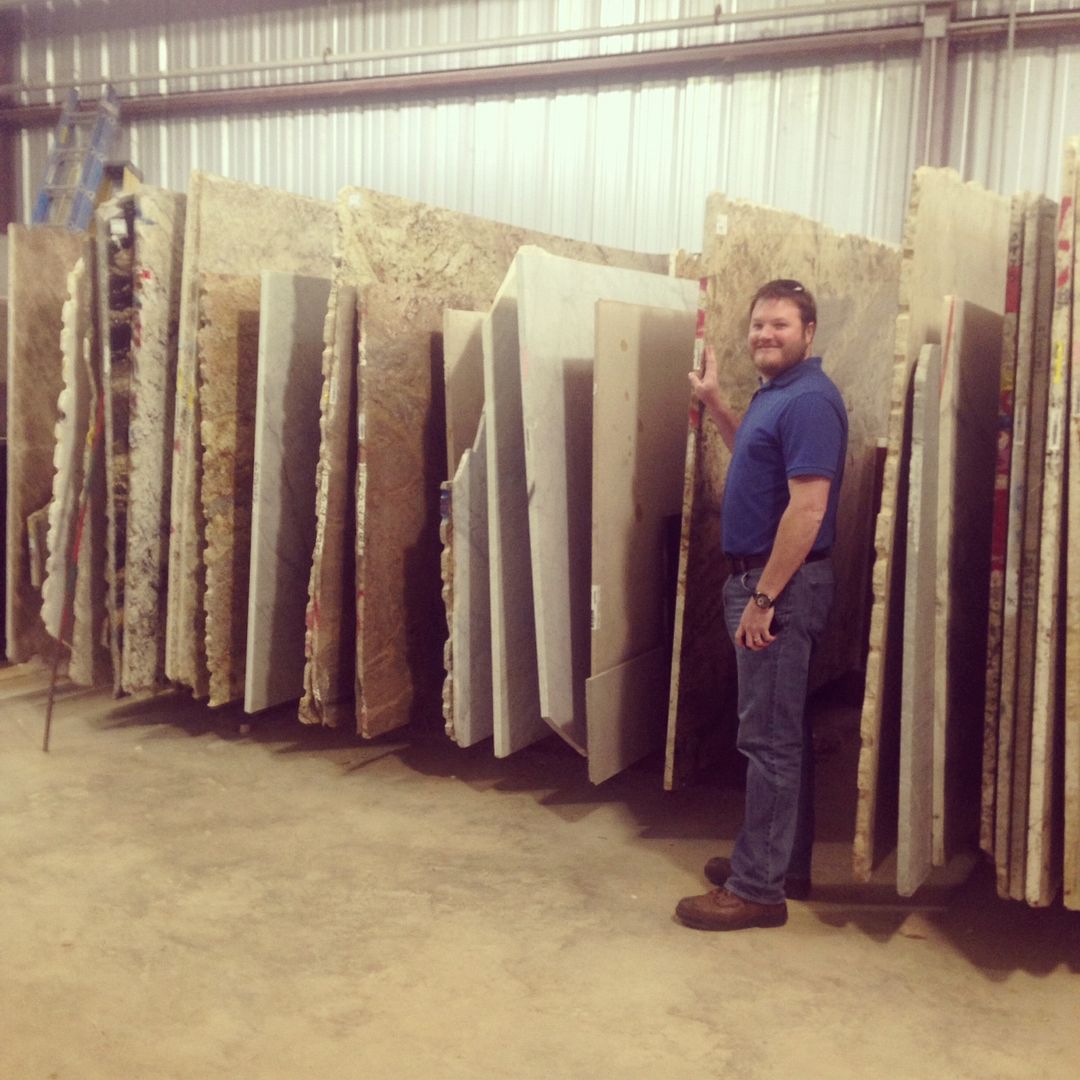 We are in the process of picking out marble now (I know, I know all the bad things about marble, but I've weighed my options and I'm not a perfectionist, so we're all good), and I hear the timeline is 4-6 weeks-ish.
I'll be documenting the whole gutting/makeover process here (of course!), but in the meantime, I've started a White Kitchen Renovation board on Pinterest if you want to follow along with some inspiration!
Have a Happy Easter, friends…I hope to stop in to see you tomorrow.