Well, this post probably would have gone a little differently, but I've been down with a kidney stone this week (yay!), so I all but left it with Julie & Kaitlyn to shoot our fun spring tablescape.
We started our day with a business meeting and I began setting up the table, only to quickly offer myself for cutting out the spring checked tags. #bighelper
We were all in the mood to pull together a simple spring tablescape, and when I ran across the checked napkins from Target, I was inspired to pull together a spring picnic inspired post.
And it was really wonderful and kind of the girls to continue on without me to shoot for the blog & newsletter. #highonpainmeds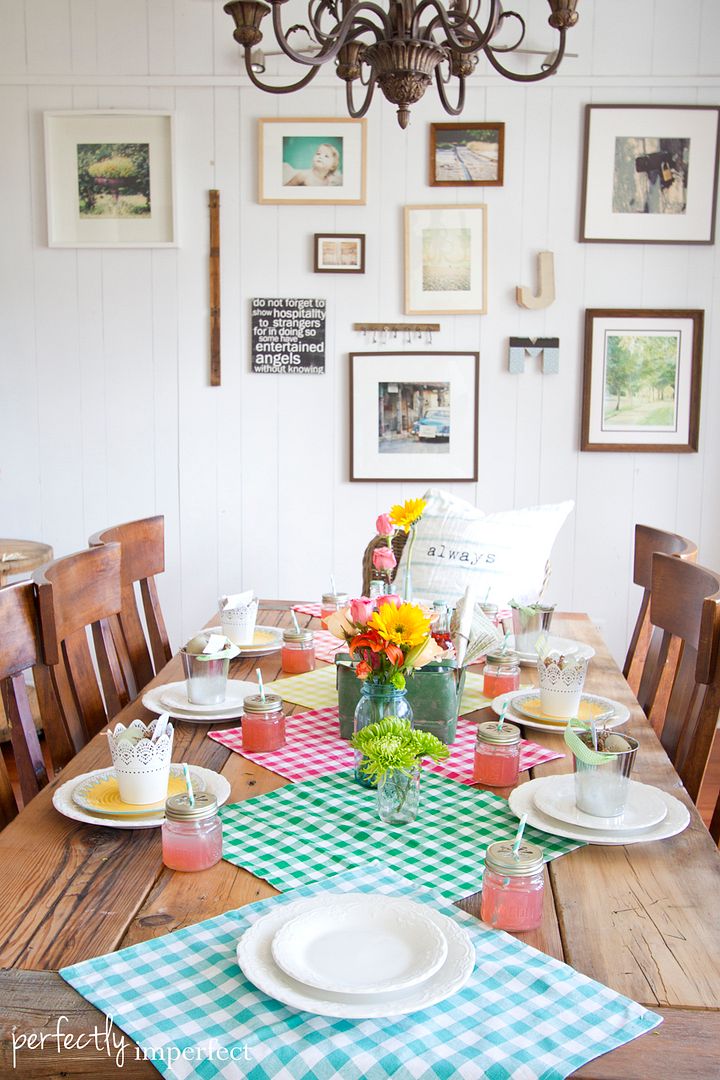 Here's some tips on creating a fun & "real life pretty" tablescape…
1.  Keep it simple
While we love a gorgeous, magazine-worthy spread, the simple, pretty table is near and dear to our hearts.  I don't have much time to pull together a fancy, multi-layered spread for my family and friends.  Think less fuss/more yummy food.  Just a few lovely flowers & simple touches make the lunch/dinner/brunch feel special.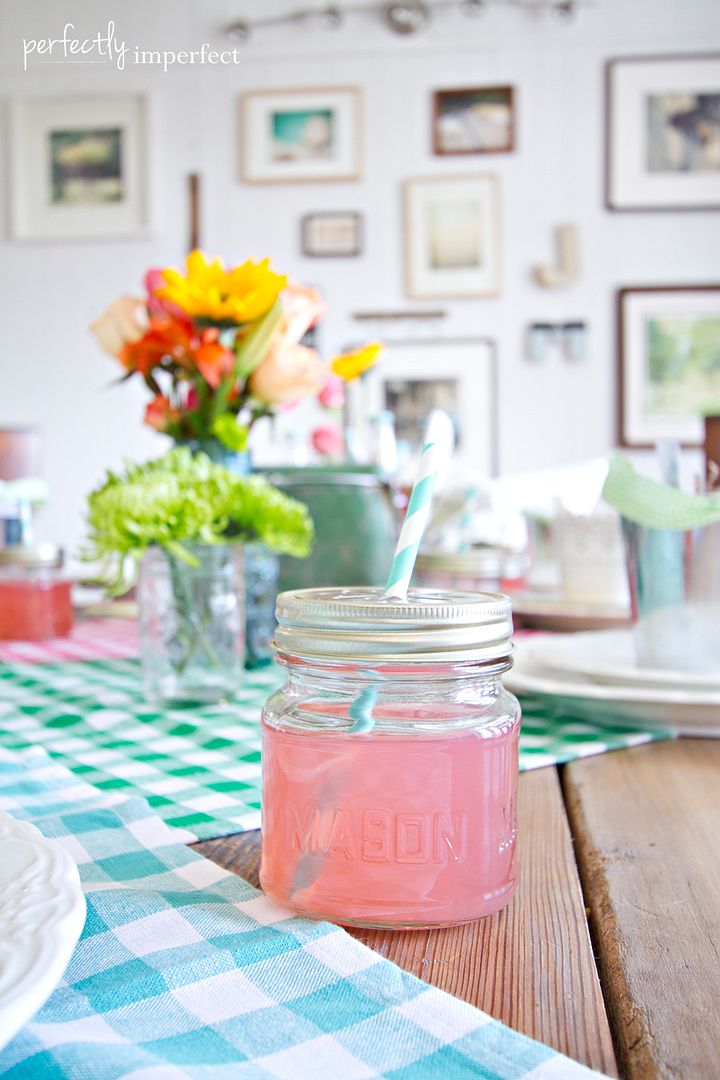 2.  Feel free to go vintage & mismatched.
Red Envelope sent me these adorable mini Mason jars for Mother's Day (how incredibly sweet was that?!?), and I am in love.  They're the vintage touch I wanted to bring to the table, and nothing says welcome like a mason jar.  The jar itself is special & eye-catching.  Which brings me to my 3rd point…
3.  Buying the food/drinks is okay.
I know, I know, we all want to press the cookies ourselves and squeeze the lemons by hand, but you know, Simply Lemonade tastes pretty dang good.  Pick a few standout dishes that you really want to make/slave over, and call the rest a day.  Oh, I find that even when I prepare some delicious drink concoction, a lot of people want water or coke anyway.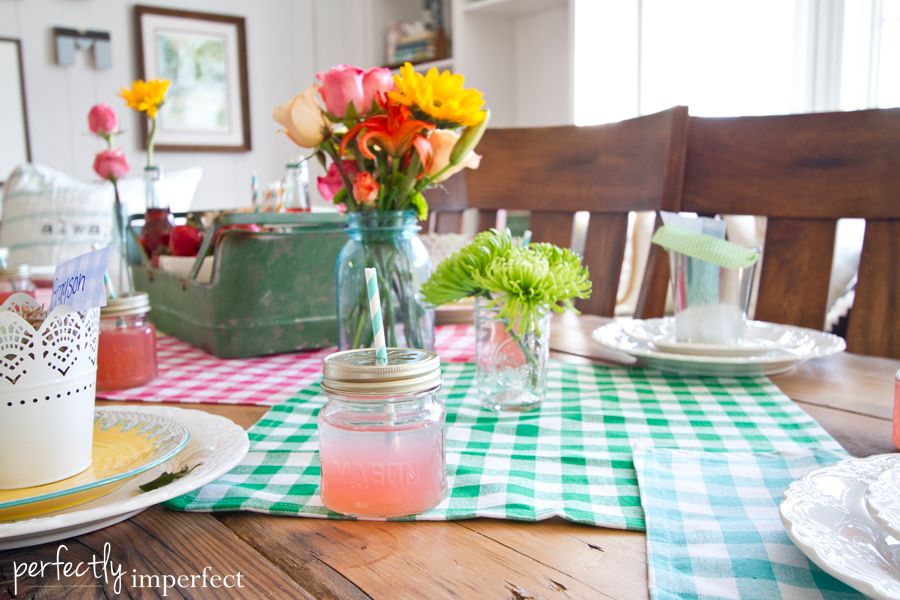 4.   Choose one statement piece
We used the checked/gingham napkins as a "pennant" table runner of sorts.  All that pattern & color is riot enough on the table.  A simple centerpiece and some wild flowers from the grocery store were all that was needed to pull the look together.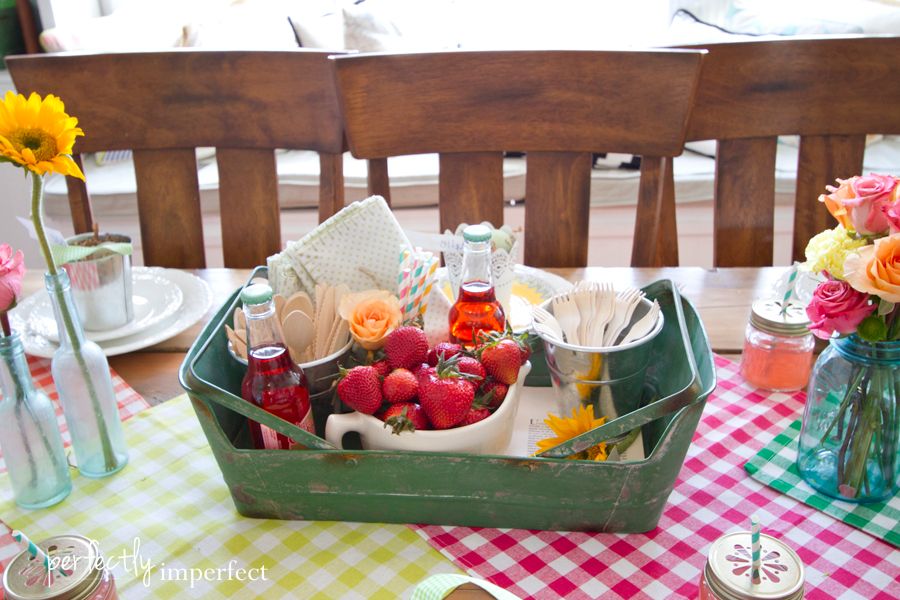 5.  Forgo the traditional centerpiece & center up your trimmings.  
Really, corral your straws, utensils, snacks, maybe some extra drinks, and you've got a beautiful low maintenance centerpiece.  It's visually arresting, and oh my word, takes three solid seconds to pull together.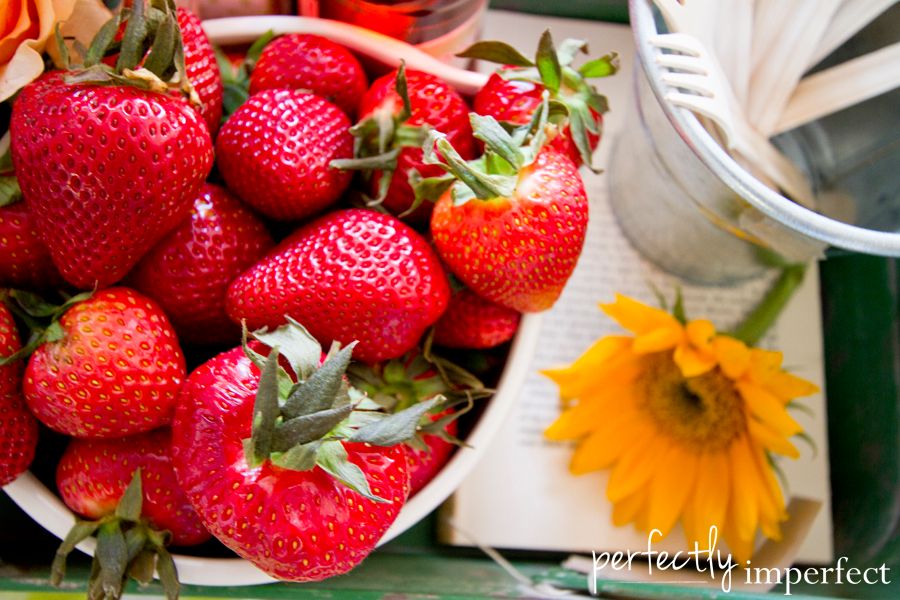 6.  Use food as decor.
There's not much more beautiful than mother nature, so bring in fresh produce for display & good eats.  A simple bowl of strawberries amped up the color in the centerpiece & bonus, the snacks are within arm's reach for your guests.
7.  If you have time, plop together a fun place card.
Nothing makes (even everyday) guests feel more special than seeing their name at a place setting.  These simple spring beauties took a few minutes to make and with the addition of a fun spring pennant flag, they were personalized & (most importantly) easy to pull off.  (Be sure to sign up for our newsletter on the shop home page to read more about these place card holders & see sources!)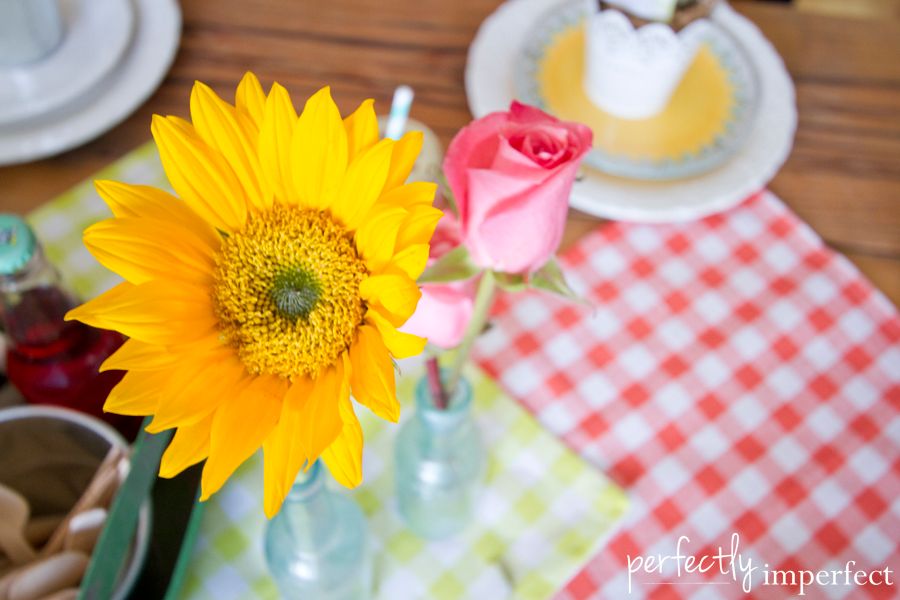 There you have it.  Simple spring table-scaping tips for a real-life mama/hostess/soccer mom/coffee addict.
Ohh, and pssst…Kaitlyn went ahead & designed these spring checked pennant flag tags for you!  Just click on the link (or the pic below) to take you to download the PDF.  You can also check out our few freebie printables…we hope to keep adding more as we work on more projects.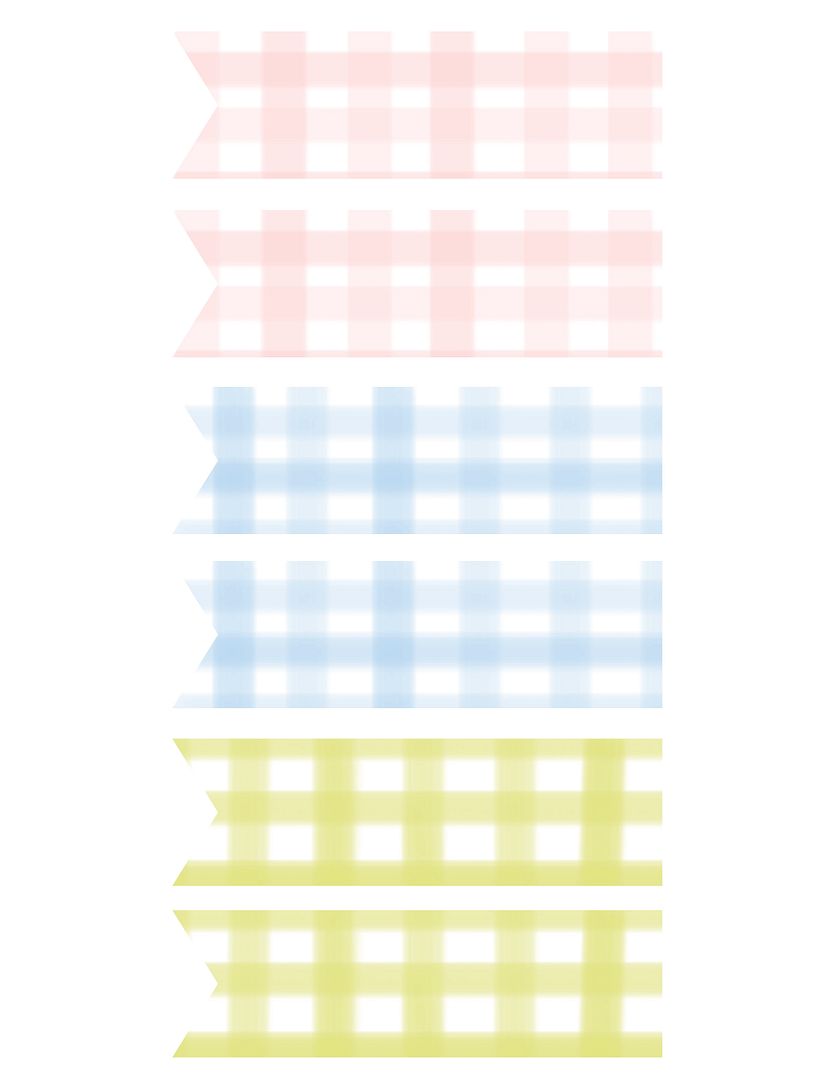 Have a great day, y'all!