You know how I love the beauty of something old, something worn with time and age and sunlight.  I do, really, wish I could find all the exact pieces I needed from antique malls and flea markets, and many times, I do.
When we opened the shop, it was half/half vintage to new reproduction pieces + some upholstery..  Well, when we cleared out in the literally the first week I recognized there was no way to keep it filled with beautiful vintage finds if I was going to keep blogging and homeschooling.  We are going to put some focus back on our found items this spring, but we also search high and low for the most believable reproduction pieces.
Like this little beauty…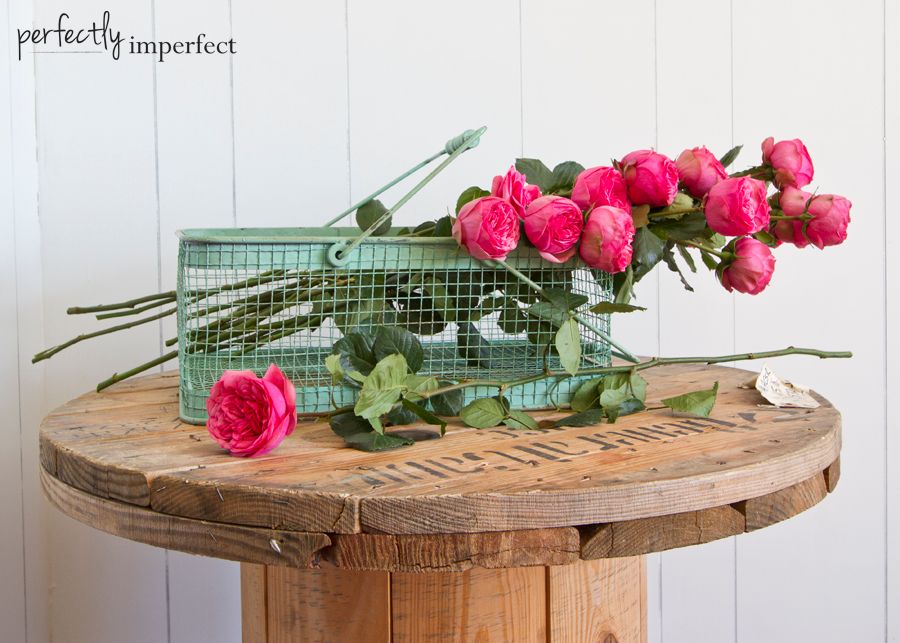 Oh my goodness, I love it.  It has the most perfect color, and even the right amount of rusty bits and chunky paint build-up.
We began snapping pictures for the look book today, just sticking to close-ups and a couple of random shots.  I can't wait to truly dive in and get it going.  Just waiting on some more products like this to come in so we can get going!
P.S.  I have to give my amazing friend, Evan from Evan & Co. a shout out for providing the gorgeous flowers for this shoot–he and I are also working on another big project together this spring & I cannot wait to fill you in on it all!!!