We had a much needed lazy weekend.  Emphasis on the much.
I've been working slowly on a few updates to my office/writing room.  I've been taking my time on it, not in a particular hurry.  It just needed to work a little smarter for me, so I set out to make it even more functional.
Kaitlyn & Julie were working on the Newsletter last week, and it was time to feature a new product.  They brought the new dressmaker's form into my office…she makes me happy.  I have to say those headless wonders have always creeped me out a bit, but something about her makes me want to create.
Odd, what jumps up and inspires you.
They were cracking me up…I sat down in the corner to watch them and have a rare cup of coffee (while sitting still).  They both kept looking over their shoulders…"like this?! It's nerve wracking for you to be over there glaring at us."  Sweet girls…I then posted this photo to Instagram and commented on how cool and amazing it is to work with people you like, respect, and want to mentor/encourage.  Pretty neat gig.
And while the newsletter went out already, I couldn't help but show off the pics Kaitlyn snapped.
Doesn't it just make you want to paint/sketch/sew/something?  I'm currently struggling with letting her go back to the shop.  We are going to list her online, but we did buy the form for shoots and styling in the store.  I love how it adjusts to be tall or short, depending on where you need it/her.
We've been waiting on a few specific items to come in before we shoot the spring/summer look book and change up the online store.  These beautiful dried pink peonies finally came in & I cannot wait to style them in the store and for shoots.  I'm not always a fan of dried flowers, but these are soo pretty.
Us folks at PI have a creative meeting today, so I'm off.  Hope you have an amazing day today, friends!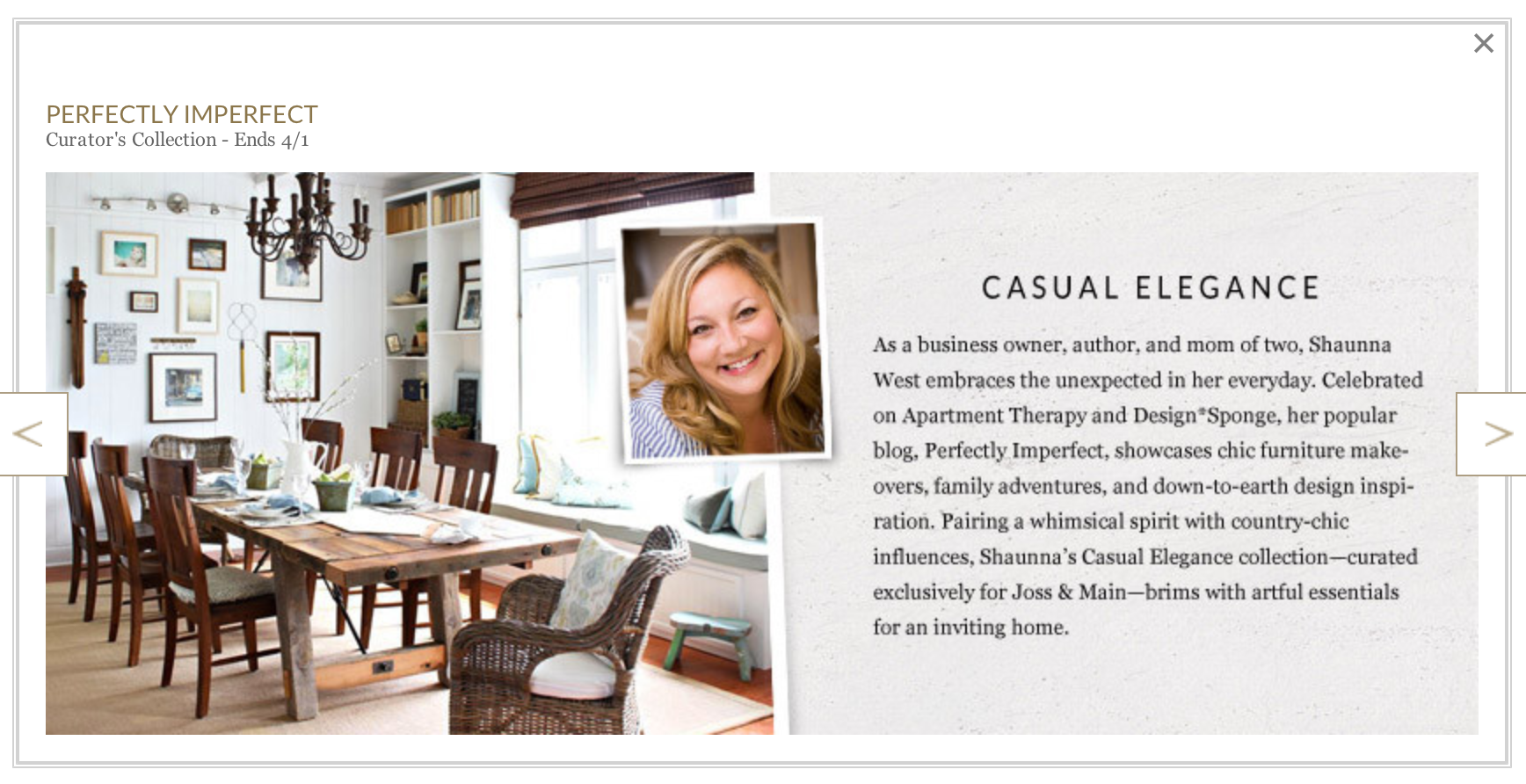 Pssst….one more day to shop my Joss & Main sale–head over here to sign up, and head here to go straight to the PI sale.