I was pretty blown away by the responses and encouragement to my truth about body issues.  If you haven't read those, you may want to start here.  Thank you for the beautiful, kind words and all of your support.  I know it's something we all struggle with, and it should be addressed a whole lot more.
We talked a little about what I'm not doing by focusing only on my body or allowing myself to measured in such harsh ways, but what am I doing to actually change the outward?
Well, remember how we talked about my gym and how much I love it?  I've been working out fairly consistently since high school, so it's nothing new for me to be in the gym (and this gym is no joke, btw).  Over the last year, however, as my workload increased (yay!), and I started homeschooling both kids, it became easier to cancel my workouts and my consistency (and my stress level/waistline) suffered.
But…like I mentioned, right around the holidays, I knew I was ready.  I was simply ready to hold off certain foods, ready to see a change, ready to quit relying on gallons of coffee to stay energized, and ready to keep promises to myself.  There is plenty of work/home to do on the surface, and we have about 4 huge projects  we are also working on behind-the-scenes now (stay tuned!), so keeping that time for myself and working off stress is a must.
Enter Amanda.
p.s. that cute gal in the pink (in the top right) is one of my sweet workout partners, Freida–love those girls!
This lady.
I really don't even know how to begin.  She has been my trainer for a little over a year now, and in the process, became my friend and also works with PI part-time now helping keep the shop organized and efficient and keeping a tight reign on the emails.  It is a funny thing, how God drops the right people in your lap at the right time, and the difference they make?  It's remarkable.
I could go on and on about her friendship, but I know you want the details today.  What is invaluable about her is this:  she doesn't train you like a girl, but she's a mama and just gets. the. juggling.  I don't feel guilty about making my family a priority, and she doesn't ask me to.  She gets that work is a bit stretching sometimes, so she just helps me figure out a different schedule.
I read once that our Faith must be flexible.  If our faith is like a brick, it will shatter at the first obstacle, unmoving and relentless to change.  But if our faith is flexible, it moves over and under and around the obstacles with us.
And I'm convinced so it is with our health and fitness.
My training and view of myself (especially when I struggle) has to move and shift and forgive for it to be a lifelong commitment.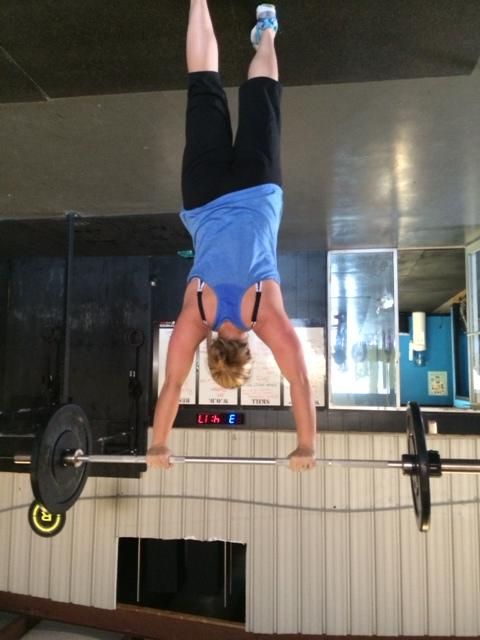 I joined Trinity Fitness and Amanda (and Julie!) for a 21-day nutritional challenge.  It was tough as food choices are limited (especially at market), but it was healthy and I feel great.  To quote Amanda on her health and fitness philosophy…."You know how I feel.  Balanced, personalized, purposeful training with a natural based nutrition plan.  Stay away from processed, chemical ridden foods.  Eat things as organically as possible.  No extremes like no carbs, for example.  Balanced nutrition to live and allow your body to thrive.  It's also important to balance your life as a whole.  Spiritual, personal, family, social, professional, etc.  I sound like a guru.  But it is what I strive for and what I try to encourage in my clients."
She didn't know I was going to quote  her, but it's absolutely how she encourages me/us to live.  This challenge knocked out all soda, sweets, simple carbs, and focused on balanced meals and healthy snacks.  I also drank about 100 ounces of water a day, and limited my coffee.  After the inevitable caffeine crash, I started to feel energetic and much more fueled for my workouts.
So how did I do?  After the three weeks, I lost 8 pounds, 1.6 % body fat, and 2 1/4 total inches, 2 of those being my waist.  Whoop, whoop.
I've got a ways to go (I'd love to lose about 30-40 pounds), but we'll be flexible with our goals, too.  I'm working out four times a week, focusing on strength training and a couple of high-cardio workouts…they are killer.
But, I'm getting stronger and can feel my pace quickening.  Maybe eventually I'll get brave enough to video a workout.
I don't know, though, that picture up there was hard enough to post.
Stay strong, folks.  Keep moving.