Happy New Year, friends!
It's been a week of cleaning, and (finally) taking down Christmas, and spending some wonderfully lazy days in our post-traumatic Christmas life.  It's been lovely.
We've also been purging.  Since last year when we began simplifying our excess, we do this every few months now.  I'm constantly walking through the house with a "donate" bag or box and rifling through junk drawers.  It's not perfect or anything remotely close, but we are getting so much closer to the life we want to lead together…or at least the one this mama wants us to lead.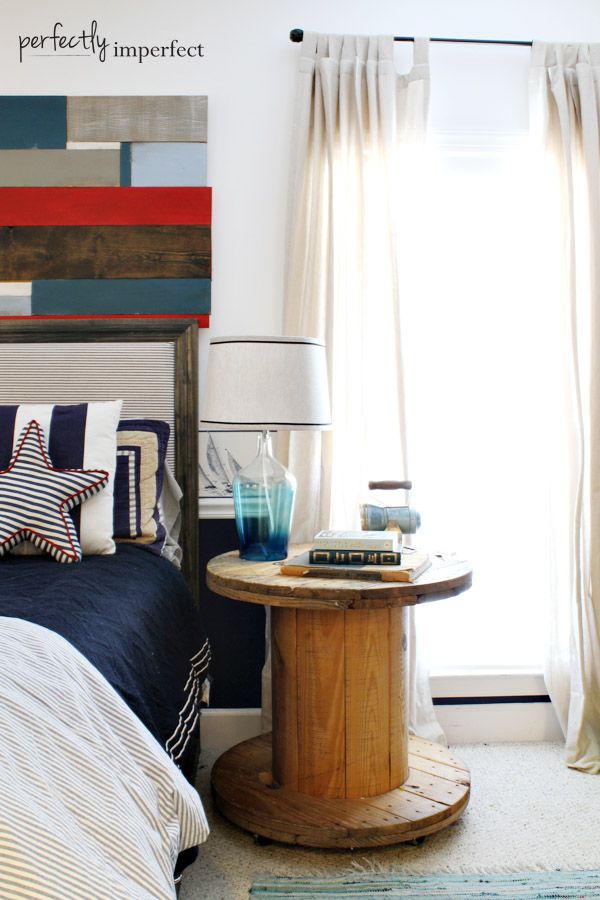 Once we purged Gray's room about the fourth time this last year, and we knew he had all of his things in one space, they all fit comfortably in his storage unit, we started paying attention to how his room worked for him.
I kept finding that while his toy stash had decreased dramatically, his bed stayed covered in toys, and that the size bins we were using really just encouraged us to dump things instead of keeping certain sets together…not that that's ever going to happen.
But.  It did occur to me that his room wasn't working well for him.  It's this nice, long space, about 12×18, plus a 5×6 foot closet.
And while the queen bed Matt built was functional and was a great focal point in the center of the room, it took up most of the floor space and there wasn't a lot of room for playing.  It would be a perfect set up for a tween or teen, but our little guy is constantly building legos, zooming, tearing down, and battling creatures with his foam swords.
He needed some floor space to do that or I was about to set his toy-ridden bed on fire with my eyeballs every time I set foot in the room.  Plus, his carpet was gross and smelled awful.  #truthoflivingwithinsidedogs
The point is:  we could either be paralyzed with not wanting to move his perfectly nice bed out of the room, been afraid to lay new floor, or even just inflexible to change a perfectly good space.  But we weren't because the space wasn't working for him/us.  We needed to stay flexible.
Hence, the week and a half before Christmas-lay-new-floor-and-build-new-bed-project-insanity.   And while it was a ridiculous timeline, it did help Matt us get it done quickly, and now to the fun part of decorating and adding the finishing touches to create a handsome and functional space for this 7-year-old fella.
I'll share my design plan for the room soon, and the reveal (hopefully) won't be too far behind it!