I'm not much of a seamstress.
In fact, I don't know that I could sew a button on if someone handed me said materials.  What I don't do certainly makes for a lengthy read, and while sometimes that can haunt me so, life is filled with too many full moments to focus on the "don'ts'."
In the spirit of new perspective, and searching for refining our little life, I've looked the days over with a fine tooth comb, wondering how I can stop more, breathe more, fret less, and do the "don'ts'.
A few of my friends like Chris & Nester have created beauty with the simplest of tools: some yarn and their hands.  I loved the thought of making something different, and something playful and just for me or our home.
My little one wandered over to me while I was watching "finger knitting" videos on YouTube, and became entirely engrossed.  I thought it pretty strange, since I have the hardest time keeping her focused on much at all, let alone something I'm interested in.
"Will you make me a scarf?  One just like yours?  It has to be long so I can twist it up to hug my neck just right."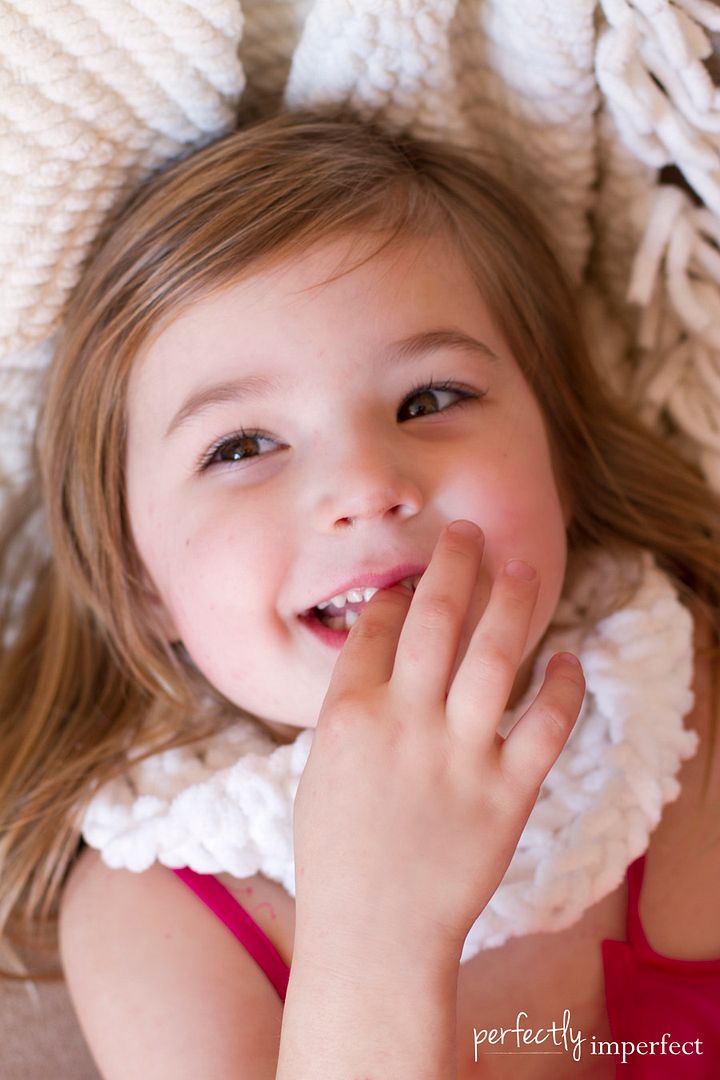 The rest, they say, is history.  I watched the finger knitting video again, and went to work with an inexpensive chenille yarn, and y'all, I made that sweet girl a scarf.  And one for her doll.
Not just any scarf, but one that is long enough to twist up and hug her neck just right.
It occurred to me how resistant we are to stop, to slow down long enough to try something new.  To "waste time."  What a beautifully simple lesson this little one taught me that day (and that if you finger knit too long, you'll have sore knuckle joints in the evening).
I want to be the kind of mama who stops to finger knit or color & paint or to try a new recipe.  I don't want to abandon my work, but I will not abandon these sweet moments, either.
And it all is about where we're headed, right?  I learned something about a year and a half ago, and have slowly tried to start living my life this way.  Figure out what you want, what you envision, whatever the situation, and simply work backwards until you get there.
What will matter when I'm 85?  I'm sure I'll look back fondly on the time I spent with you, our shop and any success we happen to enjoy, but ultimately, my lenses will be attuned to those moments like the day I had no time for finger knitting a scarf but chose to anyway.  Those little bits of my days will make up my life in my mind's eye, anyway.  I'm sure of it.
Figure out what you want, what you envision–and work backwards.
Live a purposefully backwards day today, friends.