I love every single part of the family get together's during the Holidays.
Especially after the pomp and circumstance, when you all have a second to lay around on couches and in chairs.  That's when the magic happens.
There's some sweet moments that happen during all that lounging and hanging around.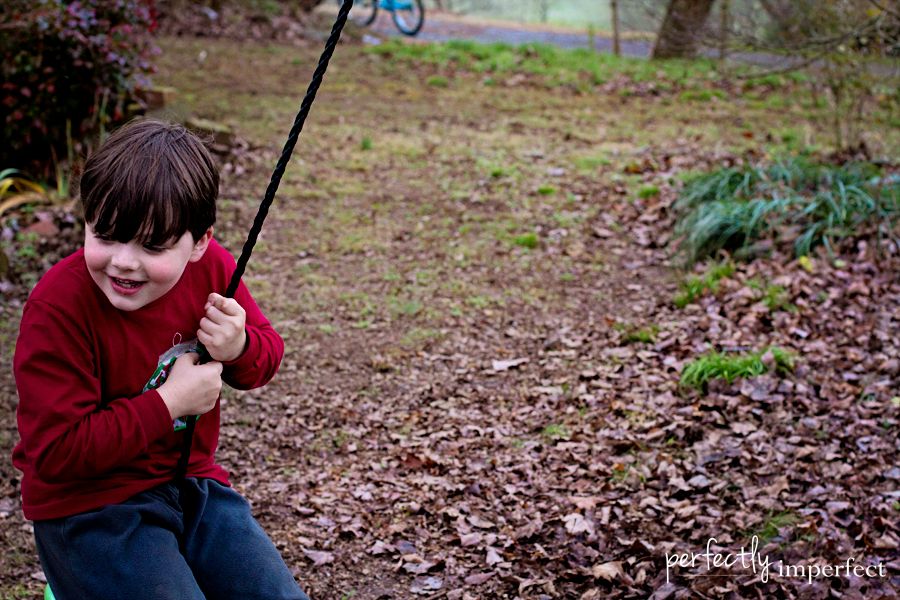 If you are a family that has a bunch of little people, though, it can get a little hairy at hour 2.
We had an amazing weekend with Matt's family, and really, the weather was warm enough for them to play outside for hours.  But with 7 grandkids in the house, it can get a little young and restless, ifyaknowwhatimean.
That smile on the girl.  She is shooting up, I tell you.
To prevent any kids-get-the-christmas-cabin-fever-itis, we decorated cookies, sent them outside, and even had fun with this little activity, so I wanted to pass it along.
We gave the kids oranges (or tangerines) and a pile of cloves to create their own pomanders.  Now, they don't know a thing about pomanders or their history (these were prestigious gifts given by the wealthy during the Renaissance #literaturenerd).
I just told them to have fun being creative and to play with patterns, make faces, and some even made their initials…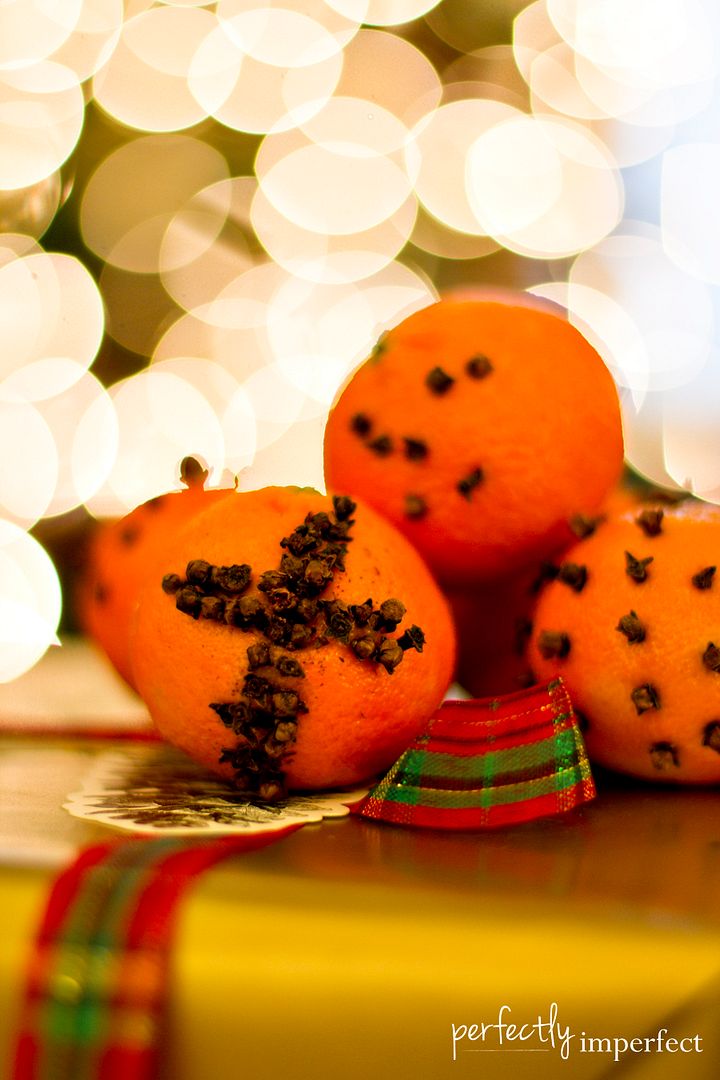 What kid doesn't love poking oranges?!?  Kept them busy for about an hour and a half and–bonus, your kitchen smells like citrus-spicey holiday heaven.
I hope you have fun with all the little people in your life this Holiday season…and hey, let us know if you try this!
Oh, P.S. if you're hosting this year, another fun activity is put together a big rubber Christmas sensory bin.  I don't have pics available yet, but basically, fill a big container with rice.  Then, mix in a bunch of Christmas-y objects (holiday candies like m-n-m's, mini ornaments, paper shapes, snowflakes, gumdrops, etc.) and have the kids hunt for the correct amount of each object.  It's like a wonderland indoor treasure hunt.  Be sure to spread out a blanket for them to play on, and that way when they finsih the hunt, they can scoop and play in the rice/candy/child coma mix.  I'm telling you, don't hate on the sensory bin.  Give it a try.
Have Merry lounging time, y'all!