Well, it took me long enough.
I began decorating for Christmas the day after I turned in the book, maybe even before.  But I finally got my act together and began snapping pictures of our decorations.
My newfound (as of a few years ago) philosophy for Christmas decorating is above all else keeping it simple (and keeping it magical).
While I may love my color-coordinated tree, I still want our kids to have room for their decorations and magic…and I want them to love the decor we do put out in the main living rooms. (Hence, I do two mantels every year…the first for myself and for my blog, and the second strictly for them with our bright red stockings and candy coated stocking holders. We love it.)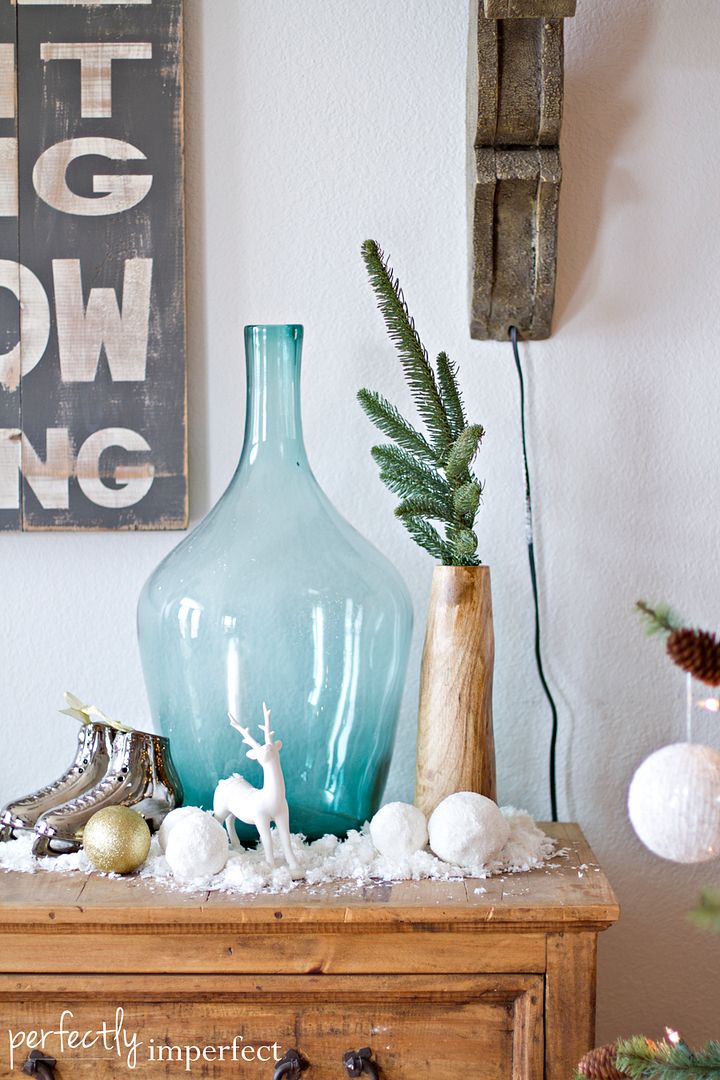 This year, I wanted to stick to using my staples…natural textures and greenery with whites, metallics, and a little bit of blue and green mixed in.  I love our red decorations for our big tree, but this year, I thought I'd go with some decorations that immediately fit into our current color scheme…with doses of red, too!
Oh, those skates.  They make me sooo happy.  When they came into the shop, I really thought about not bringing them home.
Really.
I mixed in dollar store metallic ornaments with some snowballs and artificial snow.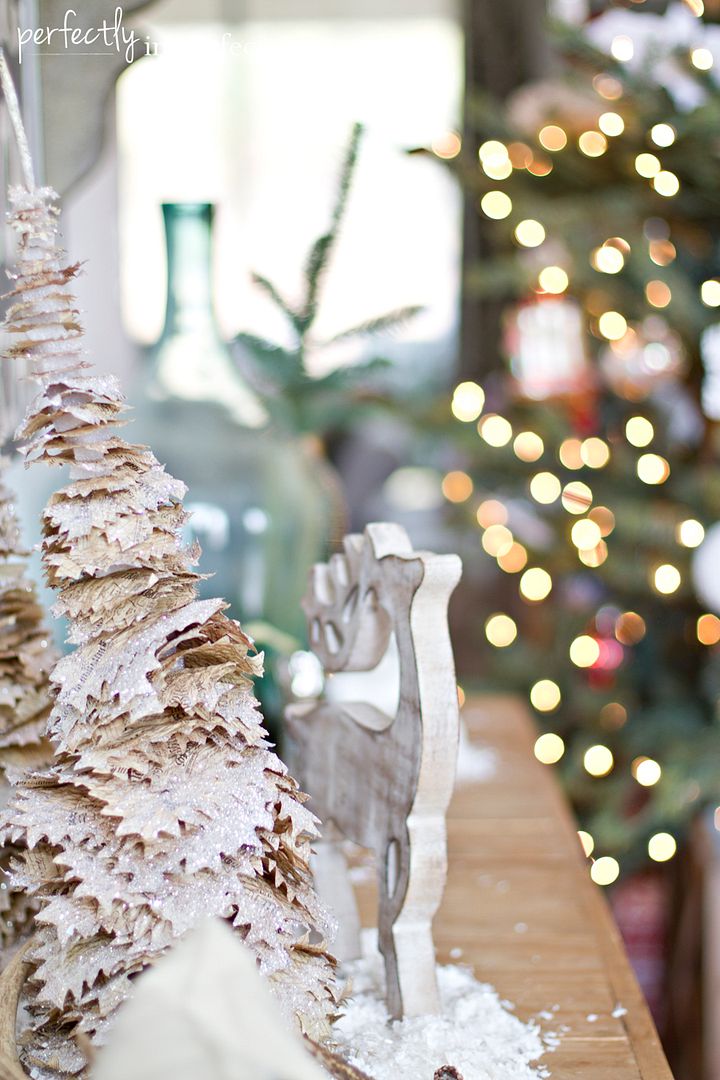 The glitter trees inspired me for the entire look of the table.  There is something about glitter and Christmas…completely appropriate and not gaudy at all.  We're selling these beauties in our shop, and they are gorgeous and whimsical and perfect for the mama and the kiddos.
Speaking of magical and Christmas, there is almost nothing more beautiful than round, dreamy bokeh in a photo.
I started using fresh greenery a few years ago, and it makes the biggest impact for little dough.  We usually grab garlands and bundles of cedar and fir from Home Depot after every Thanksgiving.  We'll show you more of it in the house next week.
And despite all my resistance, I finally started using some antlers in our decor here and there.
That's our simple Christmas entry, short and sweet.
I'll be sharing my favorite Holiday decorating tips soon, and will be joining The White Buffalo Styling Christmas Tour so stay tuned for the entire house tour next week!