Ever just feel chatty?
Like there's simply too much energy inside that brain of yours to keep it all contained?  That's kind of the mood I'm in today, so this post will be a little bit of this and that.
I threw a couple of simple Christmas touches in the master bedroom this weekend…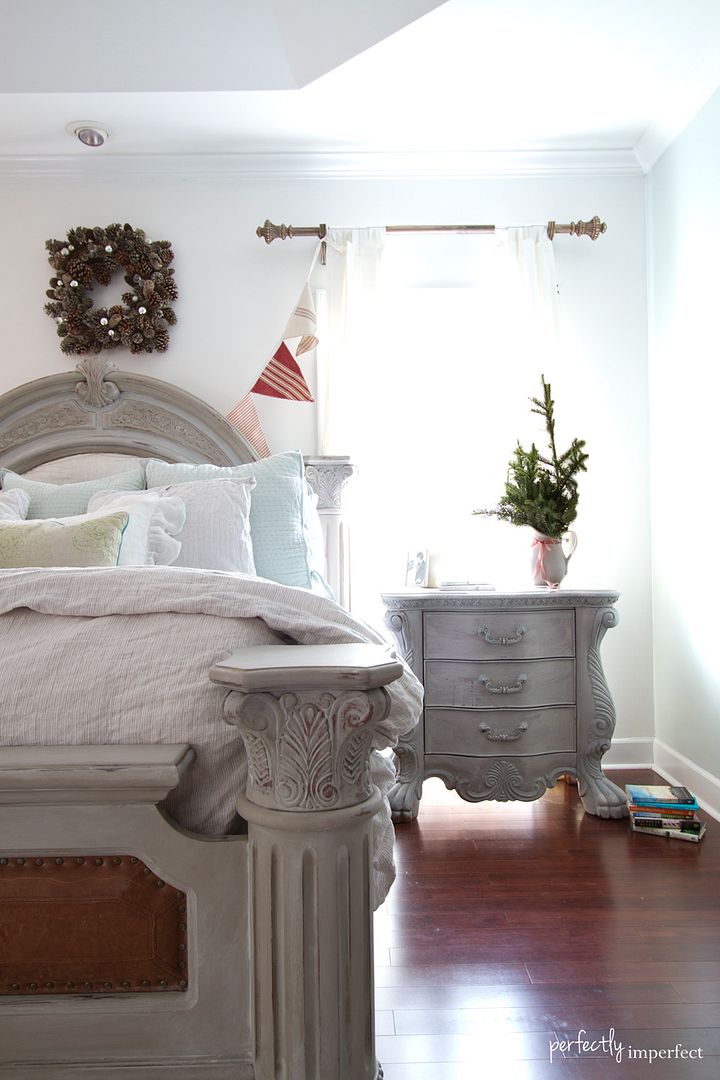 Nothing major…just some fresh cut fir in a vase, a wreath, and a French Laundry pennant banner I ordered from One Kings Lane.
In between all the Christmas shopping, baking, and wrapping, I had a root canal yesterday morning.
So. Much. Fun.
And have to have a crown put on that tooth tomorrow.
Exciting. Stuff.
Merry. Christmas. to. Me.
First world problems aside, we have probably spent a good 13 hours in doctor's offices in the last week.  I'm a little ready to step away from the germ-x and return to life sans checkups.
We're having our Perfectly Imperfect Christmas party today at the shop…I so wanted to host a little cocktail get together for everyone this year, but realistically, it was just hard to coordinate schedules.  Maybe New Year's?  We're pretty excited to play dirty santa, and reflect on the year together.  It's been a good one.
P.S.  The book left me with many half-way finished projects like my nightstand…painted in one thin, sloppy coat.  I painted right over the brown marble inlay.  I'll get to finishing it after the new year, hopefully.
In other news, Matt started staining Grayson's tree loft bed last night, so that might actually be finished before Christmas Day.  His floor, however, is a different story.  It may happen, but I'm having my doubts.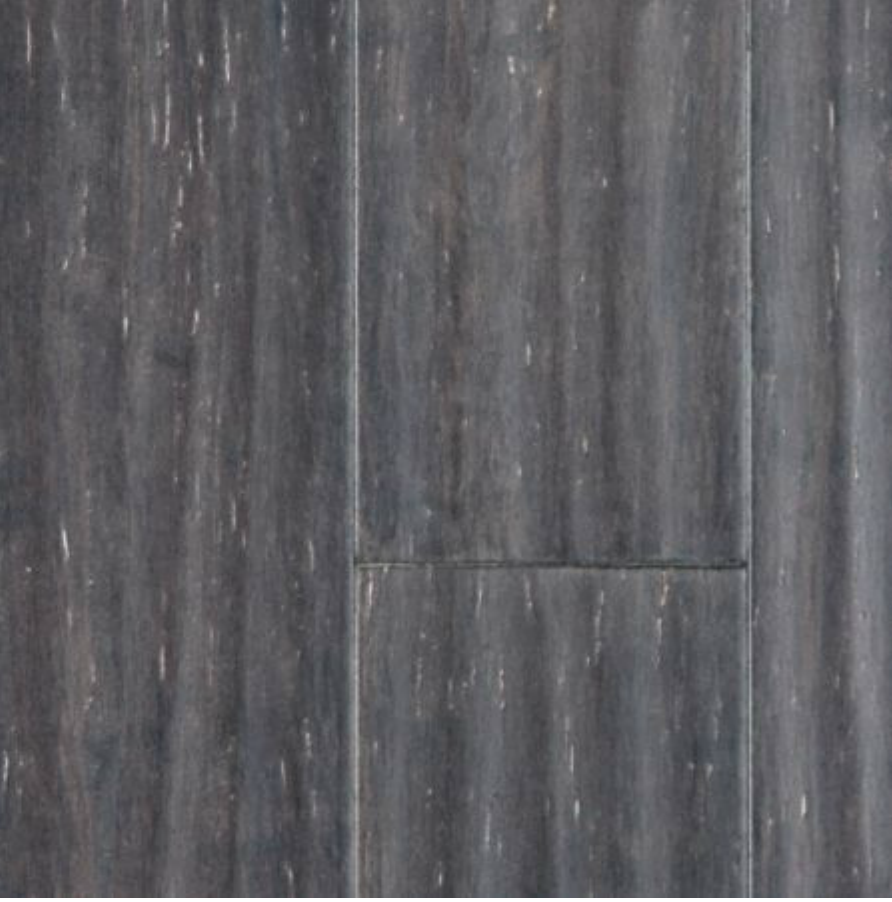 We went with a smoky gray/brown bamboo hardwood flooring from Lumber Liquidator's.  I'm thrilled that it is hand scraped, because it will inevitably get scraped some more in the coming years.  It's the perfect warm gray, too.  Not too dark, not too light…
As much as this little Christmas renovation is driving me a little mad, there's this one major plus.
Once that floor is in, I get to decorate his room.
#extraChristmascheer