You know what's so funny?
Yesterday I tried so hard to have an inspiring day.  And the day before.
I got out of my office (a.k.a my bedroom), took down the top knot, and went shopping for supplies for the last minute book projects.  I ate a nice dinner and even took my little girl on a date.
Yesterday I had the house completely to myself for the first time in months, and I played all the right music and even listened/watched The Good Wife & Parenthood while I wrote.  I finished 3 more book projects, putting my total to 5 more before I'm done.
But still…it felt a little blah.  I caught myself staring at the ceiling more than once and really had no idea what I was going to say and felt a little frustrated with my writing.
And today, I woke feeling worse (head cold time around here), and instead of staying in the bed, which I desperately wanted to do, I begrudgingly drove to my mom's at 7 a.m. to pick up the littlest bit, and back up here to work.
I wrote and planned the final photo shoots, and I took a shower, and then despite every ache in my body begging me to lie back down, I drove to Walmart of all places.  I went to buy some flowers for a shoot on Thursday, but they were moving the store around and the flower bins were nowhere to be found (we live in a quiet little town and i'm not sure, but i don't think there are any flower markets around here).
After I accepted my floral dilemma, I wandered to the CoverGirl aisle to pick out a new lip stain/balm/something.  I landed on the one, or at least I thought, but the entire shelf was completely  jumbled…Nude Kiss was in the Scarlet Pout and who knows where the Berry was, so I did what any sane head-cold-having-writer-in-funk would do, and rearranged them back into their proper spots.
There.  You're welcome person who comes to get your lip stain after me.
And I grabbed some fake snow for the store, and then I wondered onto the popcorn aisle (it's movie night tonight), except now it's the Christmas aisle…
After a while of striking out on normal aisle locations, I just grabbed myself some new fun K-cups (Cafe Escapes Chai Latte–yum) and called it a day.
I was opening my rear door, and crash/bam/splat went a brand new mercury glass ball that rolled onto the pavement.
(Mind you, at this point, I'm so tired/half-sick I'm not realizing what a weird, sort of annoying day I'm having–I see it now though.  #firstworldproblemsthatreallyaren'tproblems)
I just picked up the large broken bits, threw them into my car and kept loading my few bags.
And I'm not sure if it was the wind (which was very bizarre for a 70 degree day), or the sunlight, or the fact that my little trip that I hadn't wanted to take was downright laughable, but there it was…all of a sudden.
That feeling…something good is about to happen.  I'm ready to work.  I have something to say, and better yet, I'm happy to be saying it.
Inspiration.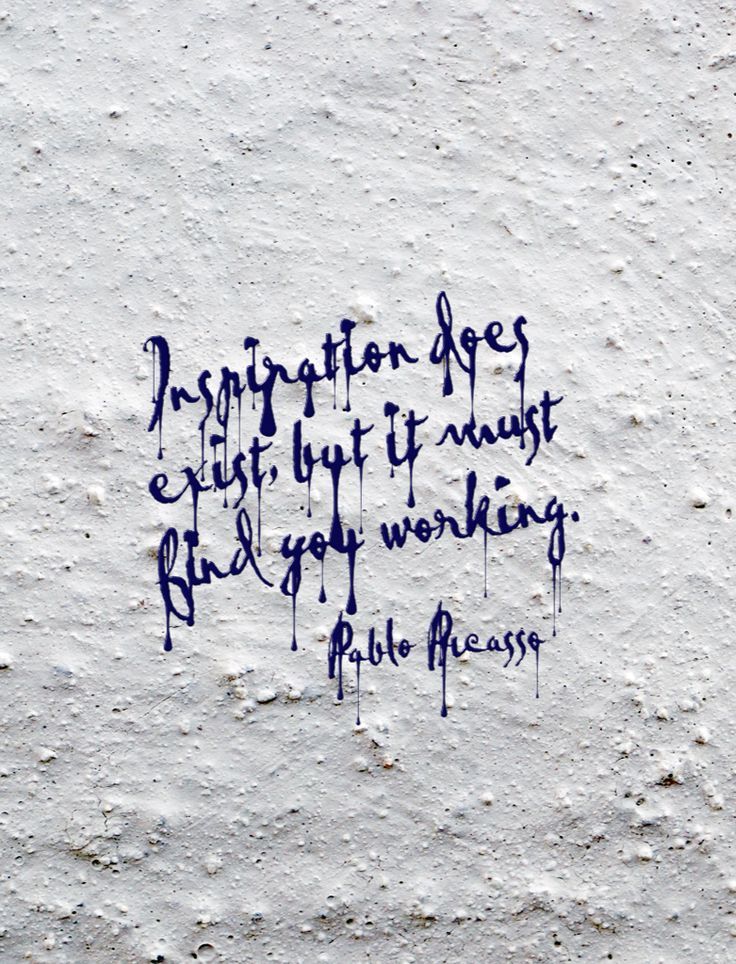 Go on.  On your worst, weirdest day, just keep swimming.  Keep moving.
You never know when inspiration will strike.