If you could see the back of our shop sometimes…
It can be messy and nasty, or clean and tidy.  But what it always is, is paint-filled.
We could have a paint party at any moment of any day.  And a Kraft paper party.
Or a box party.
Really, anytime.  Just ask.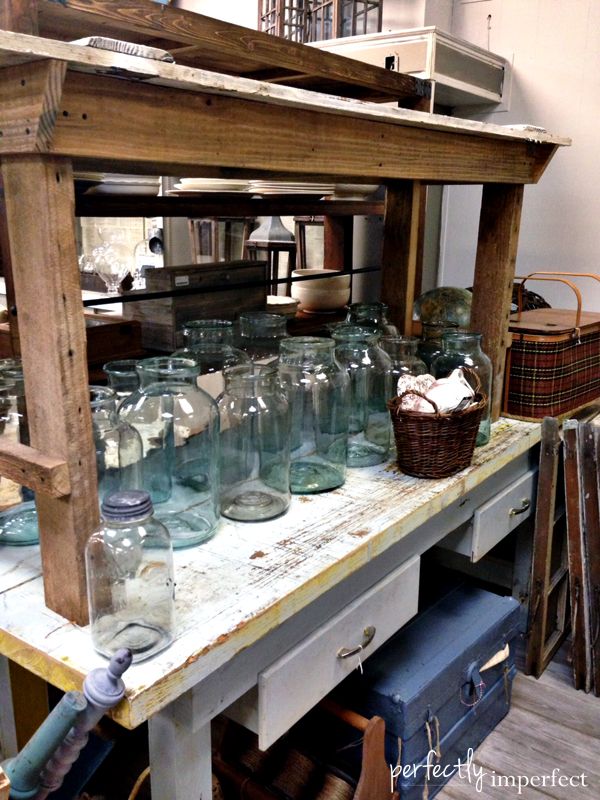 We are getting in real gear for the Chapel Market, and I have GOT to get myself together.  It's time to paint the few pieces I have left, and pull some accessories from the floor like grain sacks and smalls.
The girls are tagging and pricing (thank you, Lord, for them!) and I'm sketching up displays.
I've come to the conclusion it's less about type-A-ness for me and more about getting the visual I see in my head out on paper.  Kinda fun.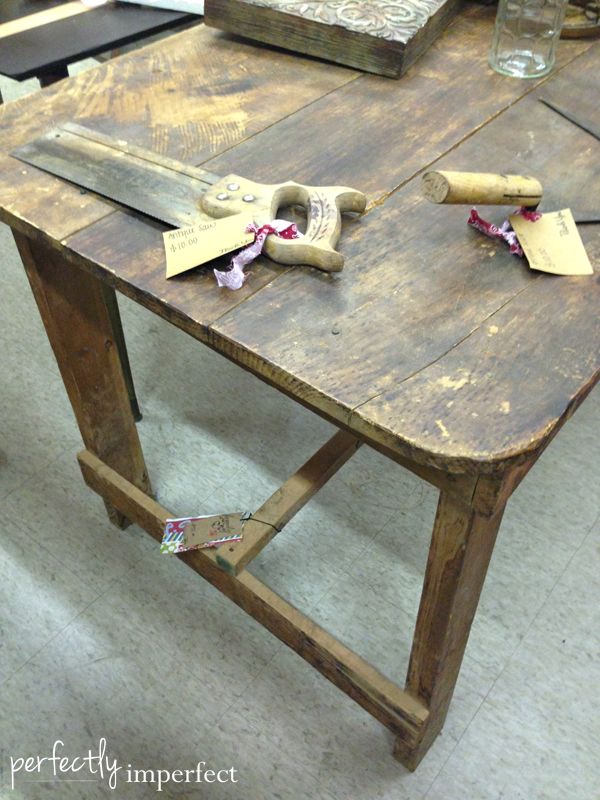 I have a few pieces left to paint, like this old table…don't worry I'm leaving the top as is.  Someone decided to swipe one leg with spray paint, so that's gotta go.  I'm brining this, a wardrobe, a french settee, a table made from an antique door, a antique workbench (and it still has its baby blue paint–so pretty!), ladders, t shirts, Chalk Paint, Milk Paint, a ton of vintage jars, and lots of accessories, like spools of twine with scissors, vintage finds, and all of our vintage quilts.
Anybody coming that way for the day?  We hope to see you there…can't wait to hug your necks!