We've been busy bees at the shop this week, and I'm turning in half of my manuscript on Monday (ahhh!).  I have a few more projects to photograph, edit, and write, but I think I just may make it.
And we're having a little man's birthday party here on Saturday.   I'll take any prayers for diligence and patience and energy and focus.  🙂
Speaking of said guy, our school year this year is completely unpredictable…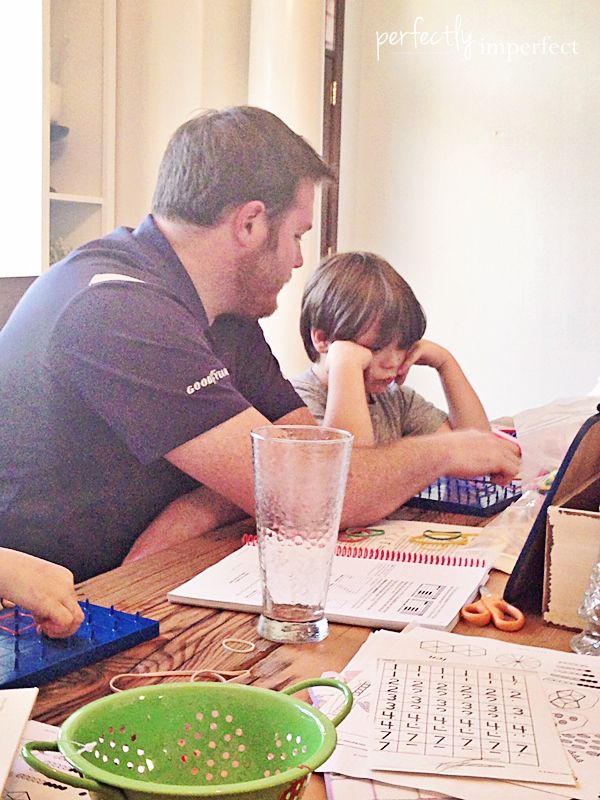 Some days are amazing, and he's ready to tackle the world, and others he really just wants to be building legos.  Which, I guess, is pretty normal for an almost 7 year old.  I'm loving our curriculum choices this year.  We're using Reading Made Easy to continue his reading lessons (I love their whole language and phonics approach–seems like it makes the memory part of reading a little more conversational and natural).  He reads Magic Tree House books with his dad at night, and he and I pick up and read different books along the way.  He loves to read Bob books because they're simple and fast and I think it gives him a lot of confidence (and he's a tad impatient). 🙂
He does his math with Matt in the evenings (bless you, my sweet man), and we use Right Start Mathematics…he loves using all the manipulatives and games…makes me even want to learn all over again.  We are reading quite a bit, and use books, documentaries, and experiments for Science.  We are also loving Character Trails, which focuses on one character trait per week and tells three stories exemplifying that trait (like attentiveness, availability, honesty, etc): one from history, one from the Bible, and one from everyday life.
Twice a week he uses Time4Learning.com, which covers all subjects in a fun, online curriculum.  I love that it's great for learning to work independently, and helps introduce him to computer skills.
We'll do a little more rocket-building once we turn in the book, and I also have them some Work Texts for Classic Literature that we'll go through in the spring.   He also uses the Kumon Workbooks for Writing, telling time, reading comprehension practice….they're just great independent work and I'm a HUGE fan of all I've ever bought.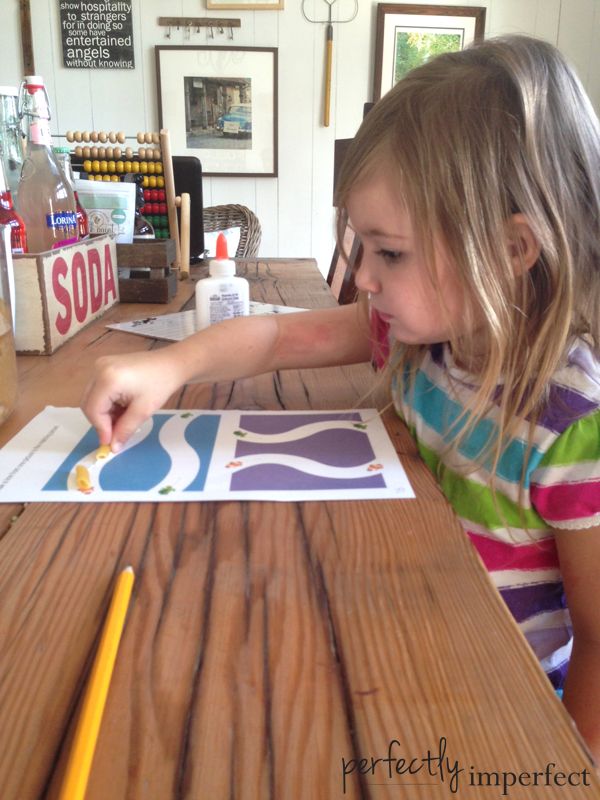 Speaking of those workbooks, Ava is loving them and I'm loving having my little girl home with us.  Sure, it makes it a little more challenging, but not much, and it's so wonderful to see them playing and learning together.  P.S. I always laugh when someone asks if I think my kids get enough socialization, because I say if they can learn to treat one another with love and respect, they going to be alright. 😉
School is fun and casual for her in Pre-K, and she is asking for "big" reading lessons…so funny how different girls and boys are.
She's enjoying helping at the shop, and has become quite the little shop-keep.  She unpacked all these mercury mini-pinecones a couple of weeks ago, and I was so proud that she didn't break any and tackled her task happily.
More than anything, I'm enjoying the moments we're sharing.  I'm convinced that with the insanity of our schedule right now, I would barely see them if they weren't here with me during the day.  I've had a couple of people ask if I'd go into more detail about why we homeschool, but I'll save that for another post.
If you have any questions, feel free to ask in the comments!  I'm going to go try to finish putting some fall touches around the house, and tackle the next photo shoots for the book.  Share our fall decor with you soon!