The first weekend of Fall was filled with hugs and snuggles and projects and pumpkin spice latte syrup.
Yes, it is from Williams Sonoma and do your Keurig a favor and go get some.
My brother came home and we chatted and laughed and cried last night and I went shopping with a friend for a certain little boy's birthday party next weekend.  Worship was amazing as our same said soon-to-be-7-year-old asked to go into "big" worship with us, told us he was ready.  It was one of those moments that stop you in your tracks, watching little eyelashes fluttering with every word spoken.
The weekend was full of goodness.
I crafted some more this weekend…is this a new thing for me?!  P.S. Does this time of year make you crave metallics like it does me?
We started decorating for Fall a little.  I don't pull out much garland and or a ton of pumpkins but with all the shop's seasonal touches, it has me itching to do the same in my own home.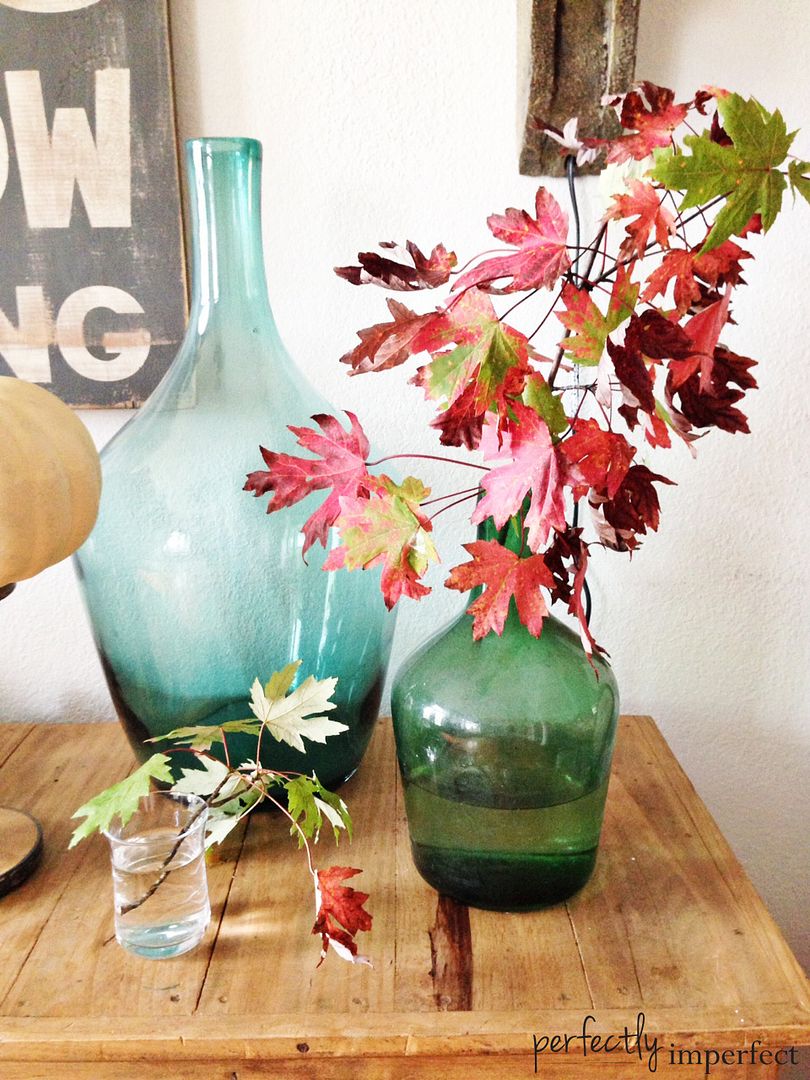 I posted this pic on Instagram last week, as I pulled a few things together in our foyer.  I'll share more soon, I hope.
Hope is a strong word right now, because I hope that I can get the house semi-clean (and less tornado disaster zone) before the birthday party next weekend, and I hope that I can get a cake made and I hope, hope, that our little boy can have such an amazing day.
Be back tomorrow with a fun craft…and happy Fall, y'all!
Ooh, P.S. Heard our shop website was doing some funky things last week–hate you had any trouble!  We've started adding new fall items and new lines, so use the coupon OOPS10 to take 10% off your entire order this week! And another psst, pillows are 20% off from now until September 30, using the coupon PILLOW20.