Happy Monday, friends!  We spent the weekend helping a certain friend of ours build some walls in his office space.  More accurately, Matt spent the weekend doing that and I spent it a little under the weather.  New day, though.
I hope to get a ton done this week, but I wanted to pop in today to share a little more about The Chapel Market coming up October 19th.  I have not had time to even think much about it until this last week, and I've started planning and preparing what we'll bring and what our space will look like.
Even though I know it's going to be something extra to do while writing the book, I know it'll be a TON of fun and we will have a blast working with our friends!  I'm sure as time goes by I'll share more specific items I'm bringing to the market, but for now, here's a sampling…
I'll be bringing our beautiful vintage quilt collection…we have more on the way and I cannot wait for you to see them in person!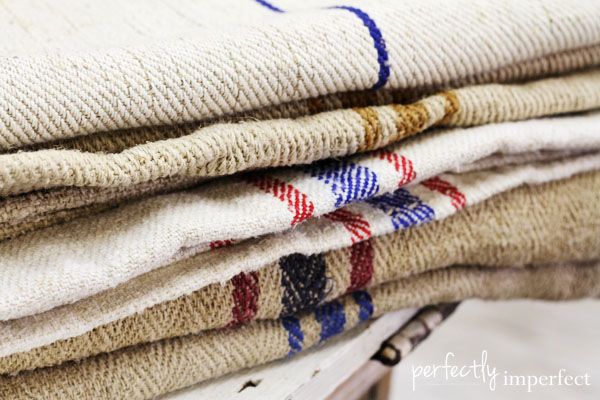 I'm bringing a big stack of grain sacks and vintage linens.  Some grain sack pillows might make their way, too.
I'm bringing several pieces of vintage furniture, painted and in its original state.  We'll have lots of old windows and doors and furniture made from reclaimed wood like farm tables and entry benches.
Then we'll bring lots of small vintage-inspired items like these spools and loads more items like them.  Plus, I'll throw in some PI t-shirts and be bringing Chalk Paint® and MMS Milk Paint with me…I've thought about having a "play with paint" bar there for you to try it all out, too!
Anyway, the event should be a lot of fun and you'll find something special, I'm sure!  Layla is blogging all about what the rest of the vendors are bringing, so you can head to The Lettered Cottage to check that out.
Have a good one today!