I've come to the conclusion that I'll rarely have time to photograph the store with my real camera equipment, and have resigned to posting iPhone pics…and letting it go.
It's been a while since I showed you the shop displays, and we have new, fun lines coming in so I couldn't wait to share!
We found a company at market that carries pieced together vintage quilts, and I'm absolutely in LOVE with them all.  Each one is made of vintage quilt scraps, and is totally unique…and I pine after them like I'm pining for diet soda right now.
Pining.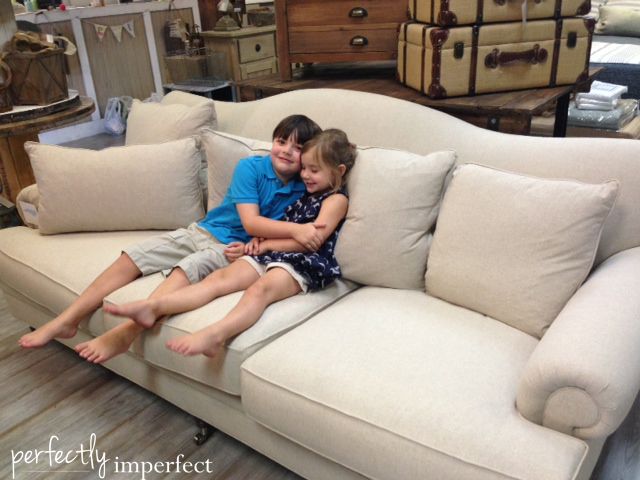 Our new upholstery line arrived, and we maaay be getting a new sofa of our own.  I love this camelback with the castors, but there's a more casual slipcover that's calling my name, too.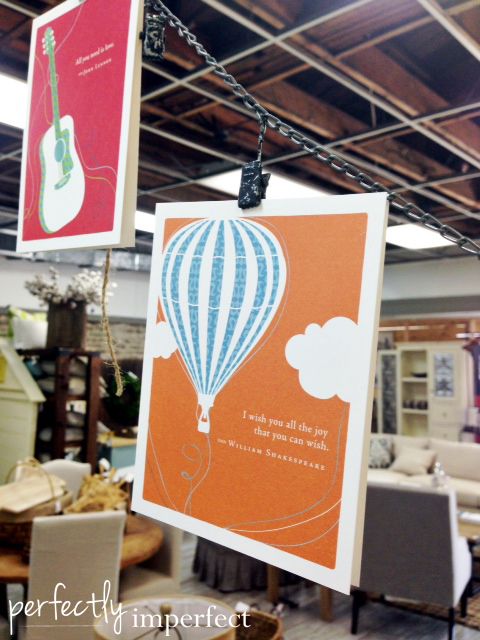 We picked up these cards…and honestly, I did it because I'm a literature buff and the words have meaning.  Plus, they look like art prints to me, so I'll be framing those somewhere, I'm sure!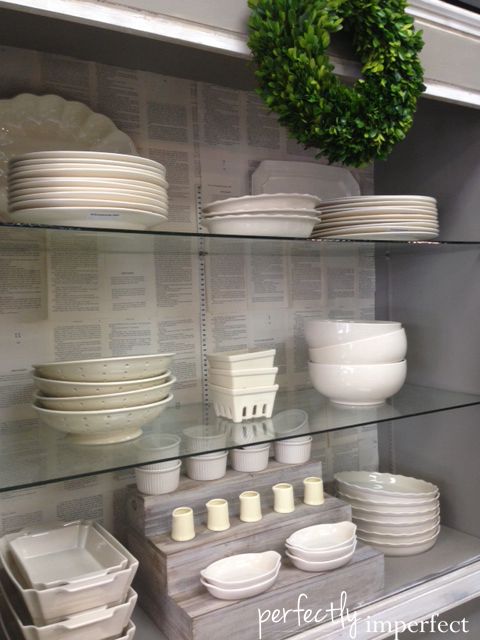 I'm still obsessing over our creamware…it's amazingly priced (like $24.94 for 2 casserole set!), and so beautifully simple.  We're getting in more pieces like tart pans, serving bowls, and new dinner plate sizes.   Just love it.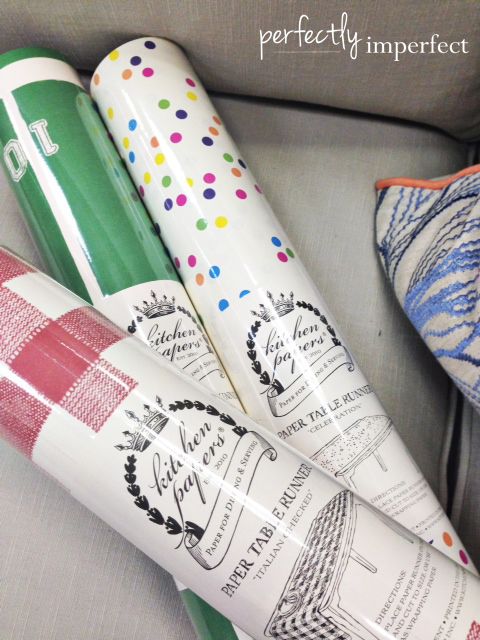 Ahhh!  If you know me at all, you know I'm obsessed with paper, so when our new cake papers come in, I'm jumping up and down!!  I adore the new red checks runner & confetti runner…and yep, we broke down and got a green touchdown runner for those gridiron entertainers.
I'm most excited about our new Little Artist's corner…we want to encourage the little ones in our lives to pick up a paint brush, write a story, and illustrate their own books.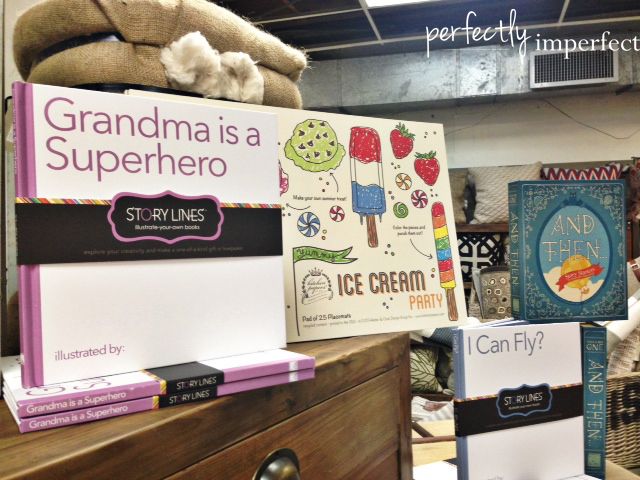 The Story Lines are amazingly witty and fun stories filled with pages for the little person to illustrate themselves.  And then… sets are filled with cards of story starters for your child to finish.  "and then…"  I just love this, and know it'll be a staple around our house for family time.   Just happy to encourage the little artist in children.  I hope we can even host workshops soon.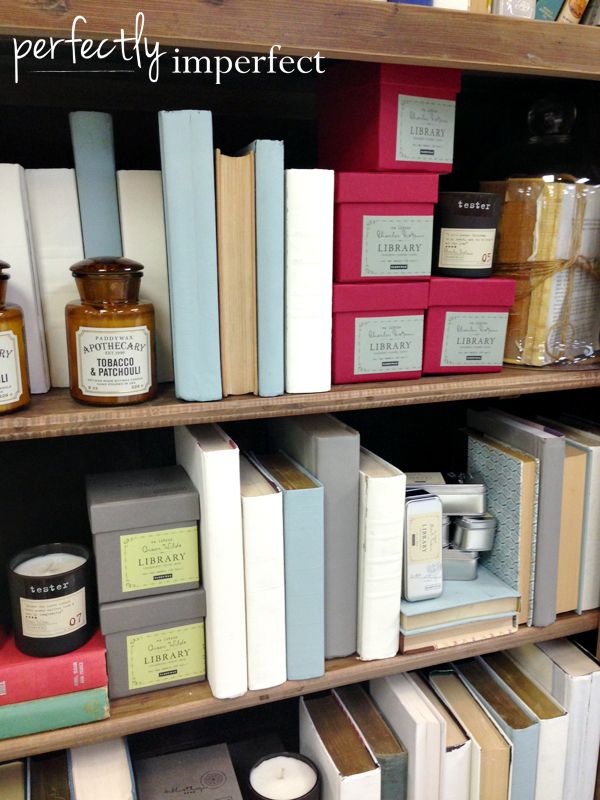 We are obsessing over the new Paddywax candles (and i like that i get to sing, "nick, knack, paddywax" to drive Natalie crazy), and these library collection smell soo good…and again with the literature spin.  I'm a fan of the Oscar Wilde & the Jane Austen, myself.  P.S.  Didn't Nat do such an amazing job of this bookshelf display with these literature-inspired scents?  I was in love with her creativity!!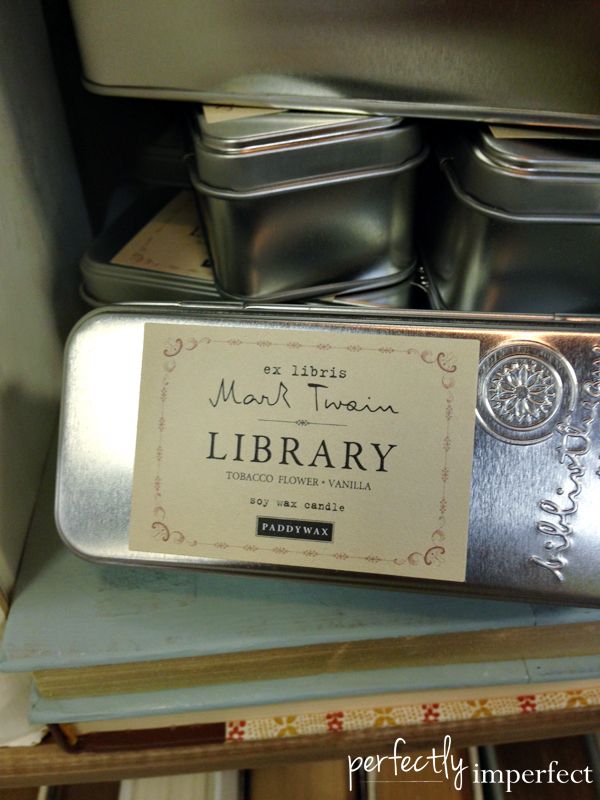 And then, there were the Relish jars (my absolute favorite new product–i went to market with this line at the top of my list!)…
Right??  The mason/relish jar style fits so well with us, and the scents are divine…and okay, they're SO pretty, too.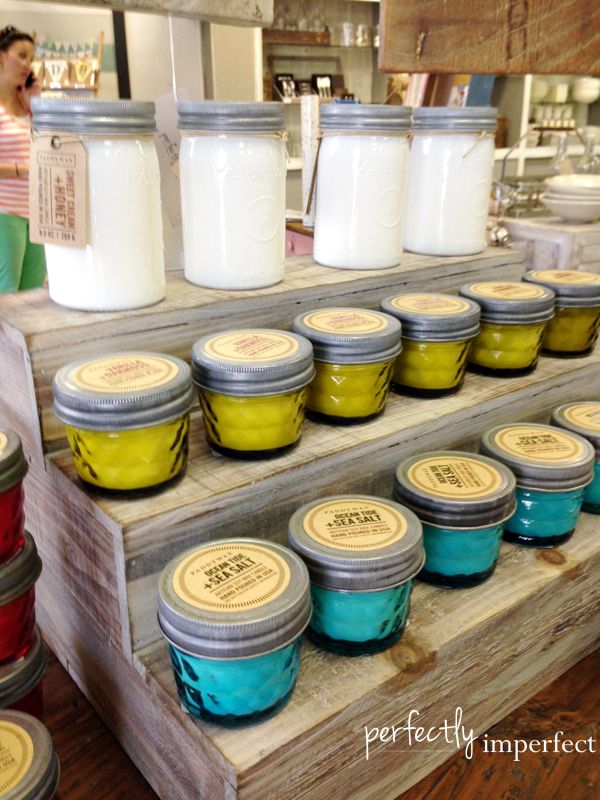 That's my sweet friend Lisa photo-bombing back there.  Hi Lisa, I'm sure you appreciate the unapproved picture sharing.  But you're beautiful, so it's really not an issue.
P.S.  Lori works so hard to keep adding all of our new inventory online, so be sure to check every now and then…we add new items almost weekly!  And for you guys this week, we're giving you a one time 15% off everything coupon to celebrate back to school and how much we love you.
Just enter BLOGREADER until next Sunday at Midnight CST.
Happy shopping–oh, and y'all feel free to leave in the comments the items you love, want more of, want less of–we love your feedback!!