I was having lunch at AmericasMart (you hear me call it "market") in Atlanta a few weeks ago, and as I was standing up to leave, someone said, "Shaunna?"
Well, I have one of those names you don't hear all the time, so I knew they must have been talking to me…it was Jesse from Scout & Nimble!  It is, by far, one of the coolest experiences ever to meet readers and other bloggers you "know" from the online world.  Makes it all seem more real & meaningful.  Jesse was there for the first time, and she asked me if I had any pointers…man, I froze.  Any pointers?  Do you have a few weeks??  Newer to the storefront retail game, I feel like I'm constantly learning new things, agonizing over others, etc.
It's been a while since we've chatted business here, but between seeing Jesse in Atlanta and getting several "i'm opening a shop" emails lately, I thought it was time to pull out another shop talk.  P.S.  This is not for the faint of heart…lots of business talk ahead.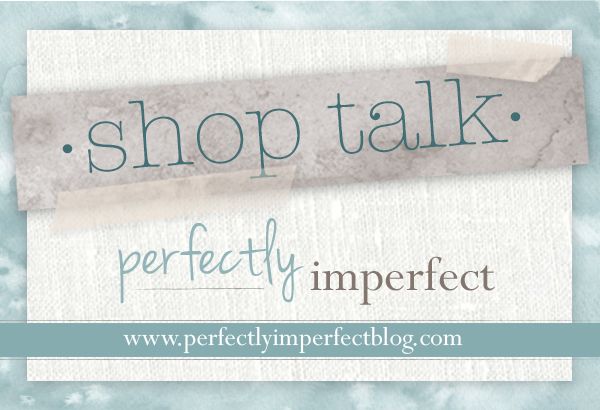 I've shared what I know to be true for profit & for productivity, but today I thought we could talk a little bit about delegating.  Yep.
Sounds exciting.
In all seriousness, it's one of the hardest/most profitable things you can do for your small business.
For me, opening a shop came after the online community–after we already had an "image," a brand, a look, etc.  So while I could venture from that somewhat, I was really choosy on how our shop looked, what lines we bought, and who we hired.
We began our shop with one employee, Natalie, as the store manager slash only person working behind the scenes at PI.  I can remember sitting at my dining room table 2 days after surgery last year, and going on and on to her about our process for hiring…we want people who can get behind the mission at Perfectly Imperfect, not simply part-timers…and I was on pain medication.  It's a miracle she accepted our offer, but we are SO glad she did.  At the time, we had (Anna Lauson) one more employee, but she moved on to big things finishing her last year of college, so Natalie was back at it alone.
I can't tell you how many emails we get regarding "how we do it all," or "how in the world do you sleep writing the blog & running the shop & homeschooling??"  Here's the thing that a lot of people may not tell you, but some will, and I have before…we DON'T do it all.  This is tricky, but you can't do everything and do it  well.  (P.S. Our situation is our own, and this may not work for everyone, but it does for us!)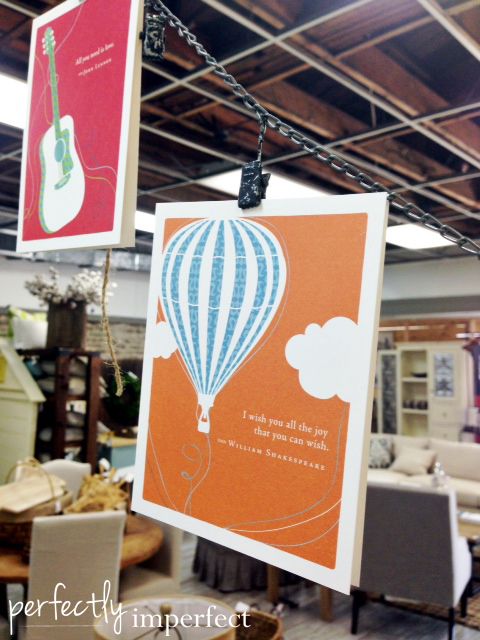 So what does that mean?  It means that first things first, you're going to have to have some help.  On a given week the retail shop has these responsibilities that must be maintained:  cleaning/fluffing, styling, restocking inventory (especially our paint), payroll, entering/accepting PO's (purchase orders) into our system, customer service, shipping out packages, customer service for our online customers, workshops, labeling new merchandise, watching inventory & placing new PO's, you get the idea…
It's consuming.  Please let's not even list out normal daily blog responsibilities or I may start shrinking into a corner.  And if we bring out the homeschooling load, I may die a slow death for you all to see.
So how do we do it all?  Well, big news here…we don't.  There are days when I am up to eyeballs in emails or sponsored posts or photographing a project at home, and guess what?  I'm not at the shop.  Or days where the blog takes a bit of a back seat so I can be there to help unload a couple of pallets of new merchandise.  (Because that is like Christmas morning!)
See what I mean?  We knew that if we were to take on our own retail space, as opposed to having our items in the antique store, etc., it was going to require daily, hourly maintenance, and we may not be able to give both our blog AND our shop our full attention, always.
I realize that not all of you thinking about opening a shop are bloggers or homeschoolers, so I know that makes a difference in the time you have at your (future!!) stores, but also know that for your business to grow, and I mean really begin taking off, you are going to have to enlist help.  Maybe that's your husband handling some inventory management for you, or maybe your mom or sister loves the idea of working with you…and those would all be excellent and affordable options.
But…that may mean you take a salary cut, and pay someone to work.  What, you say?!?  Yep, here's the thing…with your hands, and your brain, your business is only growing within your reach.  But spread that out wider by hiring employees (as budget and time allows) and deeper by training, teaching, and motivating those employees…that's how you take off.
It's kind of crazy…in a start-up, hire people to grow more and make less!  Ha!  Trust, though, that it is only for a time that you will make "less."  Growth takes time, but you can't grow if you're stuck doing tons of the daily checklist and can't put your brain to income inducing activities like marketing locally and social media, giveaways, and contests, and the things that get people in your door.
This was hard for me to fully embrace, but I'm getting there.  I realize that while I crave to style every single item in the shop, it is much more profitable for Nat to handle most of that, and I am able to spend hours at the computer working on promotions and specials and marketing plans.  Or…if a new order comes in, it's better for me to wait until the labeling has begun and I put out new merchandise instead of have to unpack every box.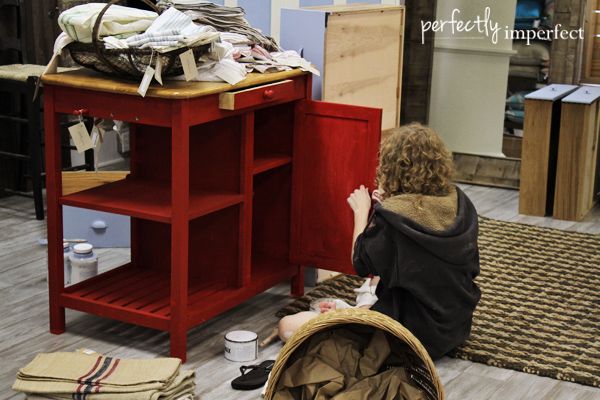 So how do we make it work now?  Just to give you an idea, I'm going to list our employees and myself & put our responsibilities out there.  P.S.  this seems strange to share so much random info, but I hope you guys are encouraged to go for it & enlist some help to realize your dreams!
Natalie (Store Manager):
Store appearance (fluffing/staging/styling)

Customer Experience (we'll get to that soon!)
Phones (sounds small, but between local and online customers, it's a beast!)
Placing new PO's
Receiving, entering, labeling all new merchandise
Styling new merchandise
Changing window displays
Answer orders emails from our online shop
Set aside online purchases out of our inventory
Running the Counter
You get the idea…this is just a small snippet of what she's responsible for, so that's why I see hearts in my eyes every time I see her!!!  Seriously, a whole post should be about seeking good people to surround yourself with…Nat is one of those good, invaluable people.
Lori:
Pricing/Labeling new inventory

Keeping the place organized (she is a machine!)
Accounting–filing all bills, invoices, shipping notifications, receipts
Running the Counter
Restocking paint
Painting & Waxing Furniture (I say she's a professional waxer!)
Updating the Website with NEW merchandise
Online Shop Manager–soon, she'll be overseeing all orders online, and who you guys talk to with any questions or concerns!
Adam:
Shipping (He's the guy that wraps each and every box that heads out into the world!)

Handyman (and also is the one who must climb on ladders for all of our hair-brained styling stunts!)
Boxes/Trash/Keeping Back Organized
Kaitlyn (intern)
Kaitlyn just joined our team in May, but already she is so wonderful to have around!  She's a Graphic Design/Photography major at Troy University, and is now in charge of all things print…flyers, sale tags, graphics you see on the online store, and we'll show something else she's worked on for you guys soon!
See what I mean?  These folks are INVALUABLE & Matt and I are SO thankful for them!!  P.S.  We're already thinking of how we can create a fun perfectly imperfect retreat this year–let us know if you have any ideas!!
So, how about Matt and I…now, let me be honest, no matter how much delegation happens, my brain is always "on."  Even if I know Natalie is actually ordering that PO, I'm wondering when did it get placed, I'll call with questions, checking in on everything…probably driving her crazy, but hey, it's like my baby, and I am managing it.  That's the tricky part…managing without having to have your hands on everything.
Shaunna (Creative Director/Owner)
Dreamer (yep, it's a full time position–I'm the one who dreams up the Vintage Market, customer reward programs, online promos, etc.)

Online Promotions & Marketing
Social Media (this. is. a. beast. & so guess what, come August we are enlisting help here, too!)
Designing Window Displays
Designing new workshops, informing customers, teaching workshops
PI Newsletter
Blogging about the shop happenings
Choosing all new Merchandise & Inventory
Weekly Inventory/Sales Checks
Creative Displays
Training
Budget
Local Ads/Marketing
Sales & Specials
Blog stuff (a category all its own–and we won't even list all that out!)
Matt (Owner)
Paint Inventory Management

Paint ordering
Set up of Website
Furniture Vendors
Payroll
Dreamer #2 (yep, every single night we are chatting it all up and dreaming together!)
Really, I can't say enough about Matt and all that he does to support and help me realize dreams/plans/ideas.  He is just MY person…and I can't imagine this all without him!  And really, the same goes for our amazing employees…they are all excellent at what they do & we'll always be making sure they are working well together, and able to maximize their efficiency and talents.
I hope this (very detailed!) post encourages you that you can go for it & it's okay to not only ask for help, but to welcome it!!
P.S.  I love these business related posts: Emily wrote about Doing it All, and Mary wrote about Maximizing your Resources (kind of like this post!)