Good Morning!
Wow…to say I was filled up and bubbling over after your comments on writing a book, is the biggest understatement of the century.  I was all emotional just writing the post, and brother, you all had me tearing up all weekend with your comments…they Blessed me in so many ways!  Then my brother went and sent me flowers and my mom sent sweet texts, and my husband squeezed me so tightly…it was a cup running over weekend.
Speaking of the book, I've already started, hashing out the table of contents and major sections and projects.  I'm so excited/nervous/thrilled/scared/overwhelmed/thankful I can hardly contain myself.  I pulled out stacks of books and magazines yesterday to soak up color inspiration & be creatively recharged.  I have to do that…step away from the computer and out into the world of real magazine pages and real reading and real living.  It inspires me like nothing else.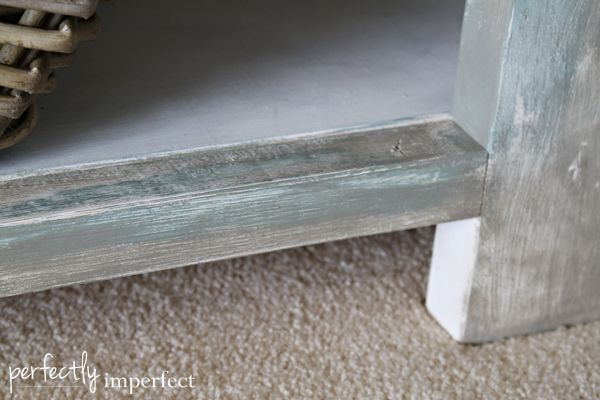 I'll share more on the book writing process along the way, although, I know there will be weeks that I'll need to hunker down in my office and go to work.  P.S.  The finish (at our beach condo) above is one that will be featured in the book (I hope!)
So, again, thank you for all that you guys said and will say to encourage me along the way.  I was knocked off my feet with happiness and gratefulness.
You guys = #1000 gifts.
I'm planning some fun giveaways for you soon, and I can't wait to shower you with gifts of coolness and inspiration!!!
For today, though, since we're on dreaming…
Go paint something.  Open the real Book and let the words bring life.  Let Him bring Life to you, more importantly.  Rest for just a minute in His Grace so it carries the whole weary day.  Have an extra cup of coffee and call a friend for lunch.  Giggle with your little ones and give them Grace (I need this reminder today more than ever).  Know how strong you are, how every fiber of you was knit with dignity and strength and love.  Trust that you are Loved.
*******************************
P.S.  Our Williams Sonoma gift card winner is #31, Cheryl from Living Design!!  Congrats, Cheryl!