Good morning, friends!
I didn't really mean to disappear last week, but it was actually a happy accident.
After the market, which I'll blog about very soon, we were exhausted.  I had a lot of resting, cuddling, and reading to catch up on, plus lots of behind the scenes work for our online shop & blog.
After the work was done, we snuck away for the weekend to Watercolor in Santa Rosa, Florida…a place we're in love with.  We've been every year for the last few, and we had an amazing trip.
Being on the coast got me thinking long and hard about all of the plans I have for my parent's new condo in Panama City Beach…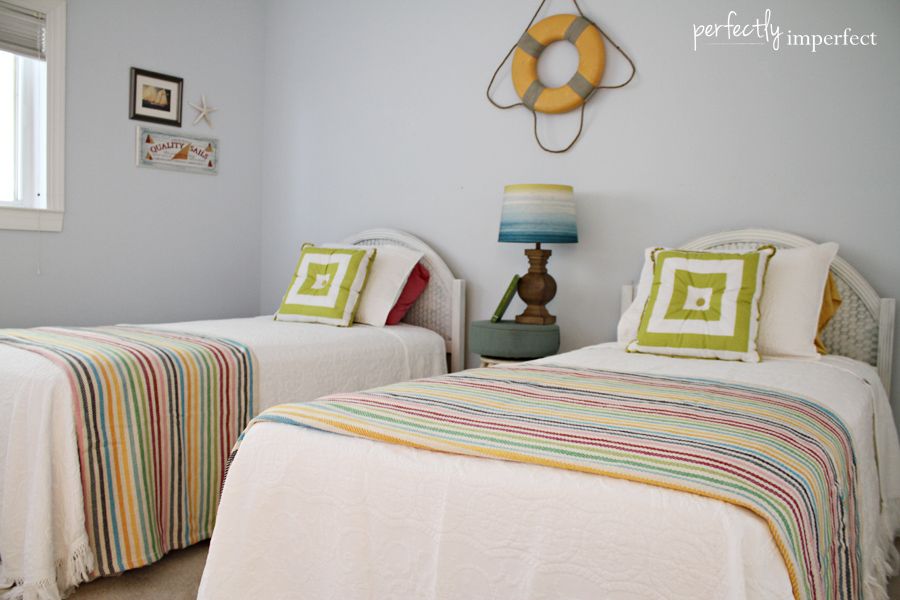 We worked a little on the kids' room, and made a good start.  There's still painting to do, and loads of decor to swap out around the rest of the place, but we at least made a head start on this space.  We're taking this green chest of drawers to put between the beds, and are thinking we'll add an Expedit unit on the wall opposite the beds.
As mom and I have talked about how we want to transform the living areas and other bedrooms, I've started pulling together some inspiration on Pinterest, and I wanted to share them with you.
Coastal spaces and palettes are some of my favorite, so you can imagine my excitement…
While I love a beautifully layered neutral coastal escape, my mom does not.  To make us both happy, and to create spaces that allow the kids to be kids, we'll infuse whites and grays with pops of blues and greens.
Our place isn't a palatial low-country estate, but the architecture inspires design for me, and this house, I adore.
The soft gray and pale turquoise palette on this exterior actually is inspiring me to spiff up our own home this summer, as well as the condo.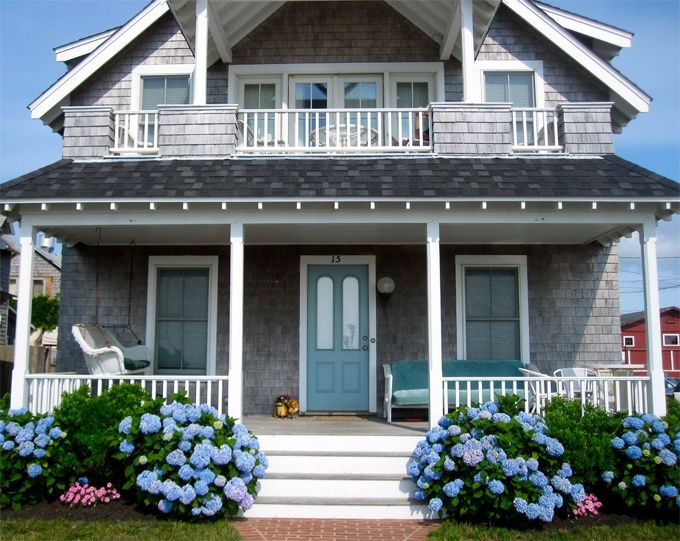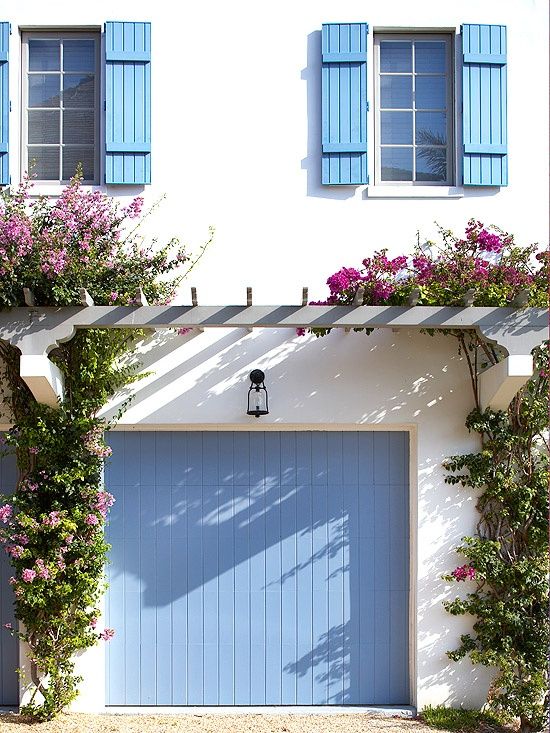 I am so inspired by Greek inspired architecture…and the Greek Blue, of course.  I have plans to use a shot of it in our bedroom.
I fell in love with the texture of these hanging straw hats since it's not only functional, but makes a powerful statement and acts like art.  You better believe I'll be scouring around for some for myself!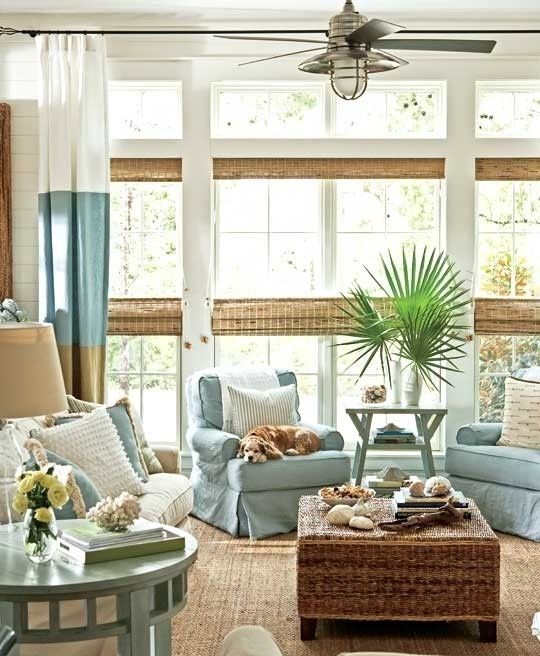 Instead of going with white or beige slipcovers, we're going a little more playful and going with spa blue.  We're considering taking my couch down and recover