Hello friends!
On a quick note, THANK YOU to those of you who took the time to send comments, emails, or texts for prayers for my dad.  He is doing much better and was released from the hospital today.  It was a scary couple of days, but we are hopeful that he is on his way to feeling back to normal soon.
*********************************************************************
I was going to announce this earlier in the week, but I'm thrilled to bring you our first giveaway today!!
For the next month, we are going to host perfectly imperfect giveaways each week, and after that, every single month.
Forever.
Okay, maybe not forever, but for a long, long, long time.

Seriously, we have loved, loved the journey we've been on with you guys these last few years.  We were thrilled to open our brick & mortar shop so we could have face-to-face encounters with you guys, and now, we are thrilled to serve you with our online store.
Not only do we enjoy your sweet comments and emails after receiving your shipments, we get that what we do is not about stuff & money.   Just like our mission statement says….
"We aim to inspire you to pick up a paint brush, nail some boards to your (perfect) walls (if you so desire), to celebrate life's imperfections and create amidst them anyway.  To go for it…in your homes & in your life.  Whether it's the blog, or the online shop, one of us shipping paint, or the new shop adventure…we know that you are what this is all about.  Your homes, your families, your lives and the imperfect beauty that lies within all of them."
And now, we get to give. you. some of the goodness we've come across!
For today's giveaway, there will be two winners…and by the way, email & reader subscribers will have to click over to the blog to leave comments for entries.  
We're super excited about this one, because we wanted our first winner to receive a sampling of perfectly imperfect favorites!
Today, our giveaway is valued at $150…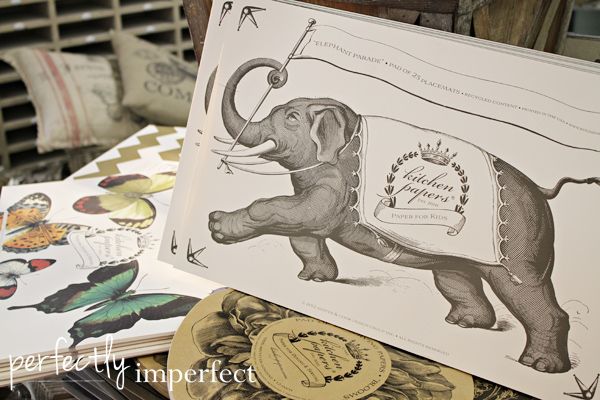 One winner will get to choose their choice of our Cake Papers Placemats like the whimsical, kid-friendly Elephant Parade, Butterflies, or Yellow Roses (plus lots more choices!),
their choice of a Dash & Albert throw (we LOVE, love these!!!),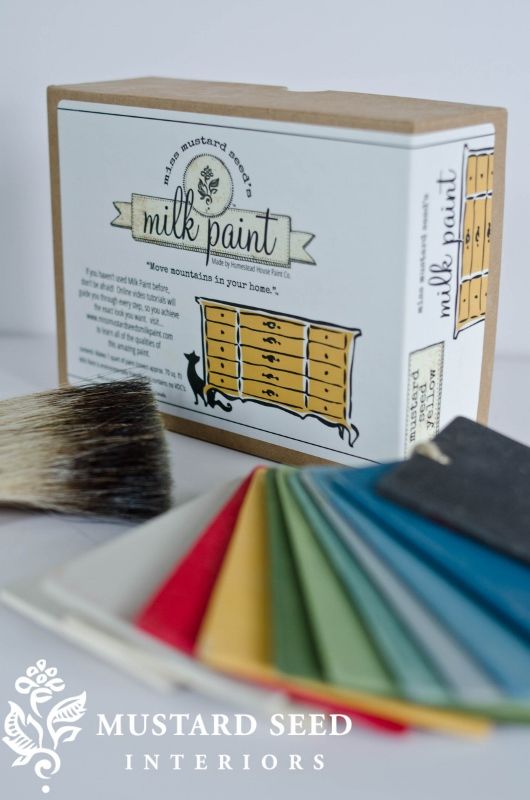 their choice in a Miss Mustard Seed Milk paint color,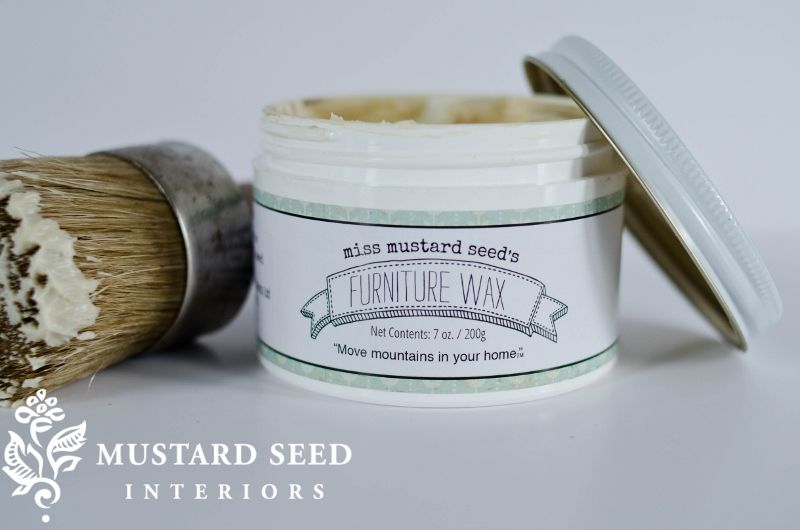 and some clear wax to go with it!
The second winner gets to pick two of our awesome 18″ Dash & Albert Pillows….and again, have I mentioned how much I love our Dash & Albert line??
Okay, friends, to the winning…today's giveaway is all about sharing our new venture.
To enter the giveaway for a chance to win one of our two prizes…
Pin this giveaway on Pinterest, & leave us a comment telling us you did!

Share this giveaway on Facebook, & leave us a comment telling us you did!
Tweet about this giveaway on Twitter, & leave us a comment telling us you did!
For extra entries…
Pin any product of ours from our online shop, & leave us comment for each product you pin!
Be sure to leave a SEPARATE comment for each pin, tweet, or Facebook posts…this way you can decide how many entries you'll receive in the giveaway.  We hope you know how grateful we are for your support, encouragement, friendship, and business.  Giveaway closes Sunday, April 21, at 12 a.m. CST.
This is our very small way of saying thanks to you for everything.
Go on, go share it & start commenting!!  Good luck!