Our foyer has been evolving since we began revamping our home from dark to light.
A couple of years ago…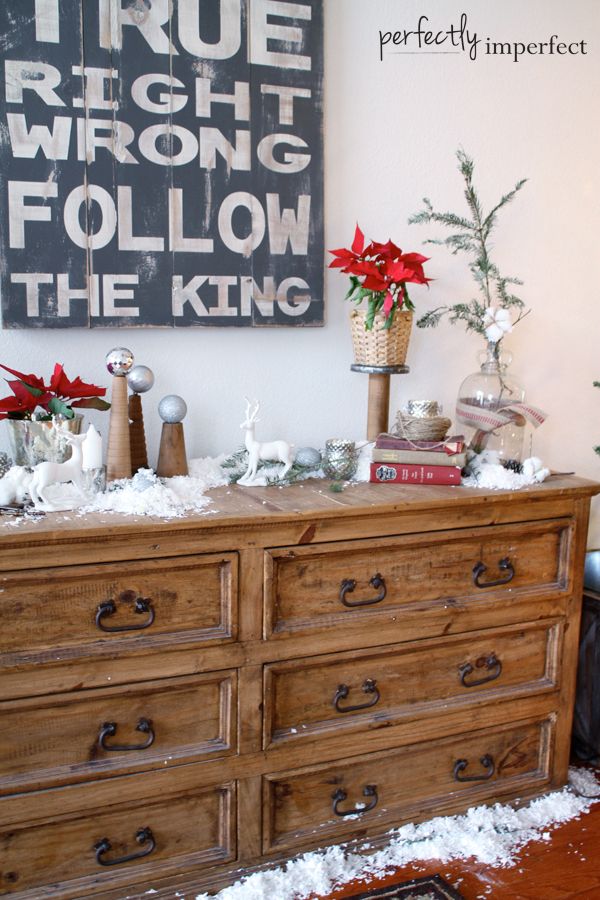 And this past Christmas…
We bought the longer dresser from a friend, and the foyer began making sense.  We then added our Between You & Me sign, which I love.  That bold reminder hitting me in the face each time I pass it by.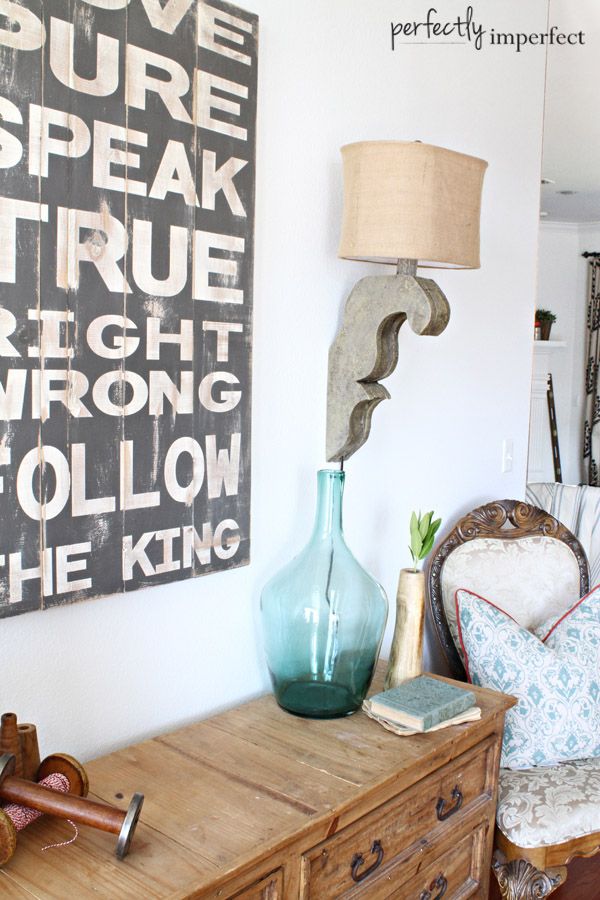 And now…
I bought the sconces from our shop, and I'm in love.  We'll eventually buy a taller entry cabinet, but for the meantime, this one works just fine.
I found the gorgeous blue glass floor vase at Target, and knew it was heading home with me.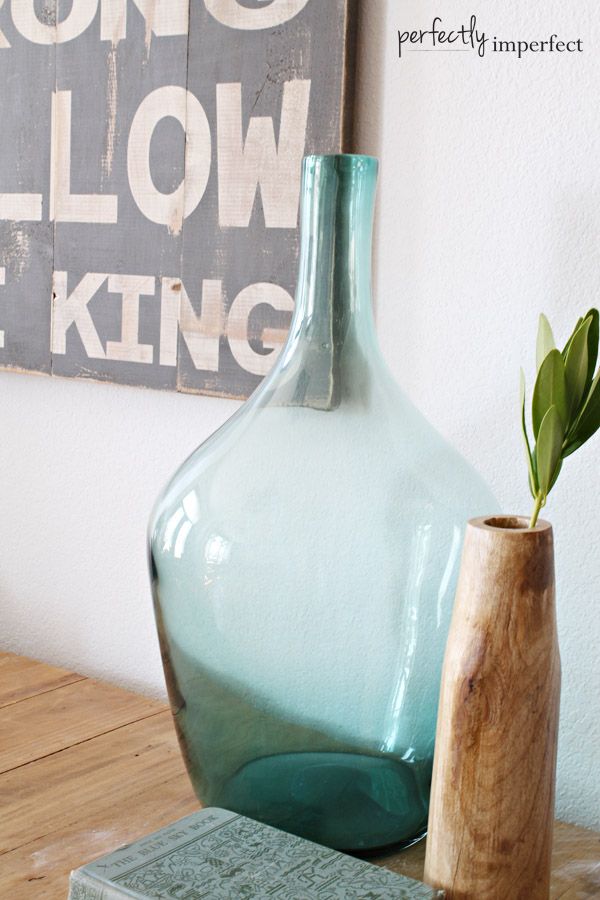 I collect blue glass vases, bottles, & jars, whether they're old or new…they remind me of the sea, and give me a bit of coastal inspiration without being too literal.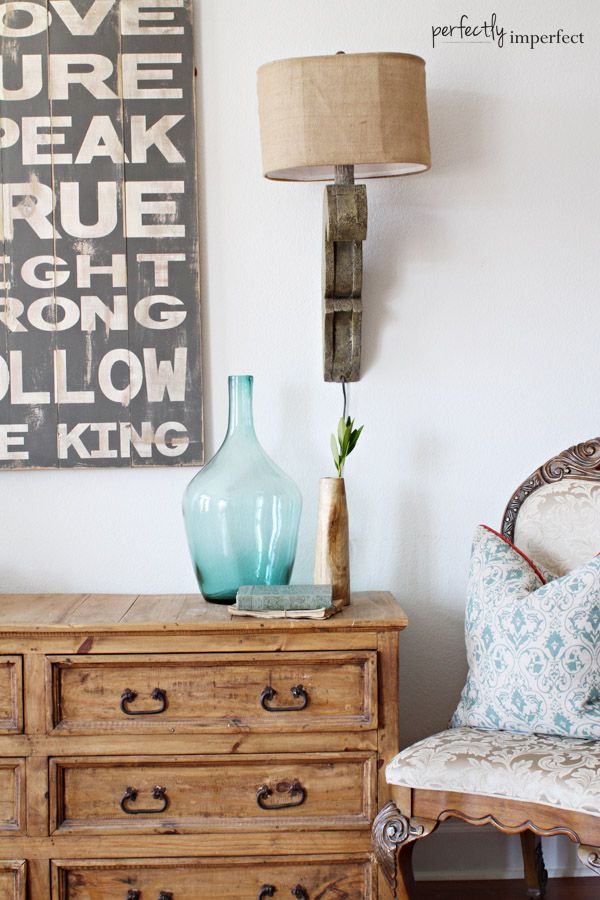 Isn't she a beauty??

**This post was sponsored by Threshold by Target & Style Coalition, but all opinions are 100% mine, as they always are.