Hello friends!
It feels like it's been quite a while since we last spoke.  We've had a busy week at the shop, and while the work has been a LOT, it's been wonderfully challenging & productive.
We're taking on a few design clients now, and I must say, this is thrilling for me~  We've done lots of online consultations and inspiration boards, but to take one of those and actually fulfill it to completion rocks my world.
This 100 year old farmhouse has been filling my mind this week…and I've been drawing up boards for every single room.  We're thrilled about this project and I can't wait to share more with you as we progress!
Sometimes, just sometimes, I'm happy with the look I pull together for myself.  I was best dressed in my class y'all.  Really.
Now, I'm lucky if I find a clean pair of jeans.  Finding this necklace at my cousin's shop was a stroke of inspiration, though, and bling met plaid a few days last week.
Bling meet plaid.
Plaid meet bling.
You're welcome.
The kids and I made a MONUMENTAL mess at the shop on Monday while we were closed, and worked on some finishes for the Advanced Chalk Paint® class I taught last week.
Kind of like this…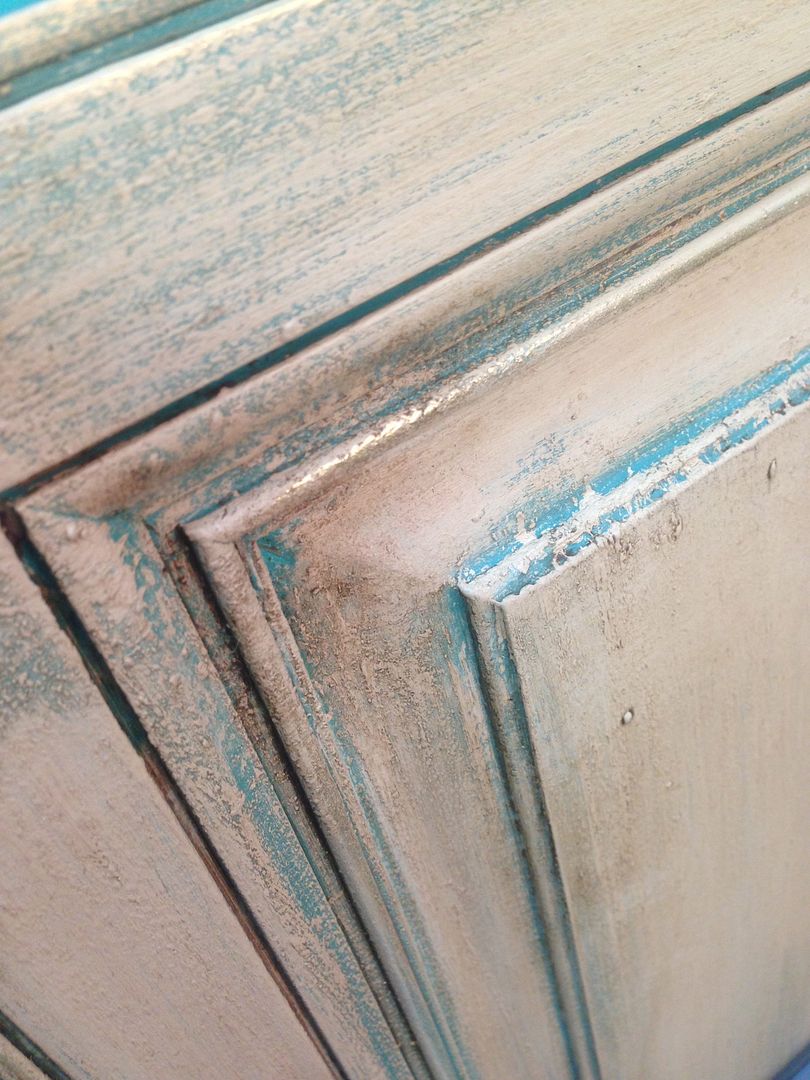 That was a plastic coated kitchen cabinet door.
Glory to Chalk Paint®.  Amen.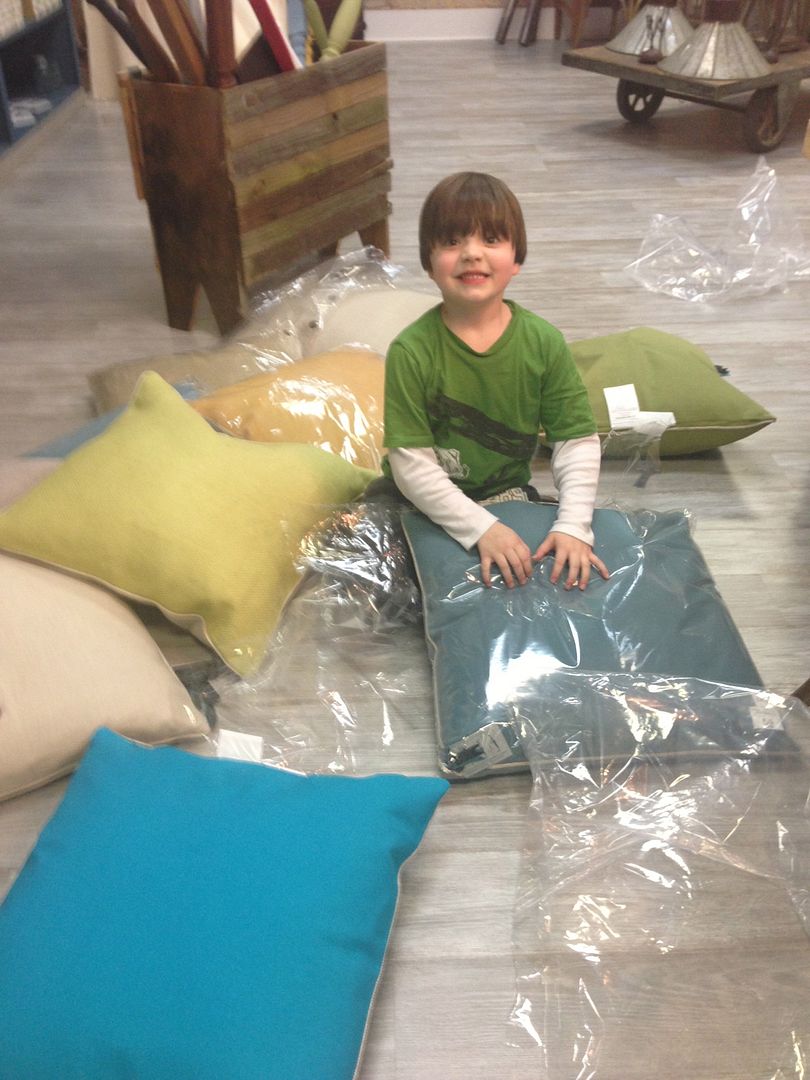 I have the best helper/son in the world.
He is the master of unpacking pillows and paint stacking.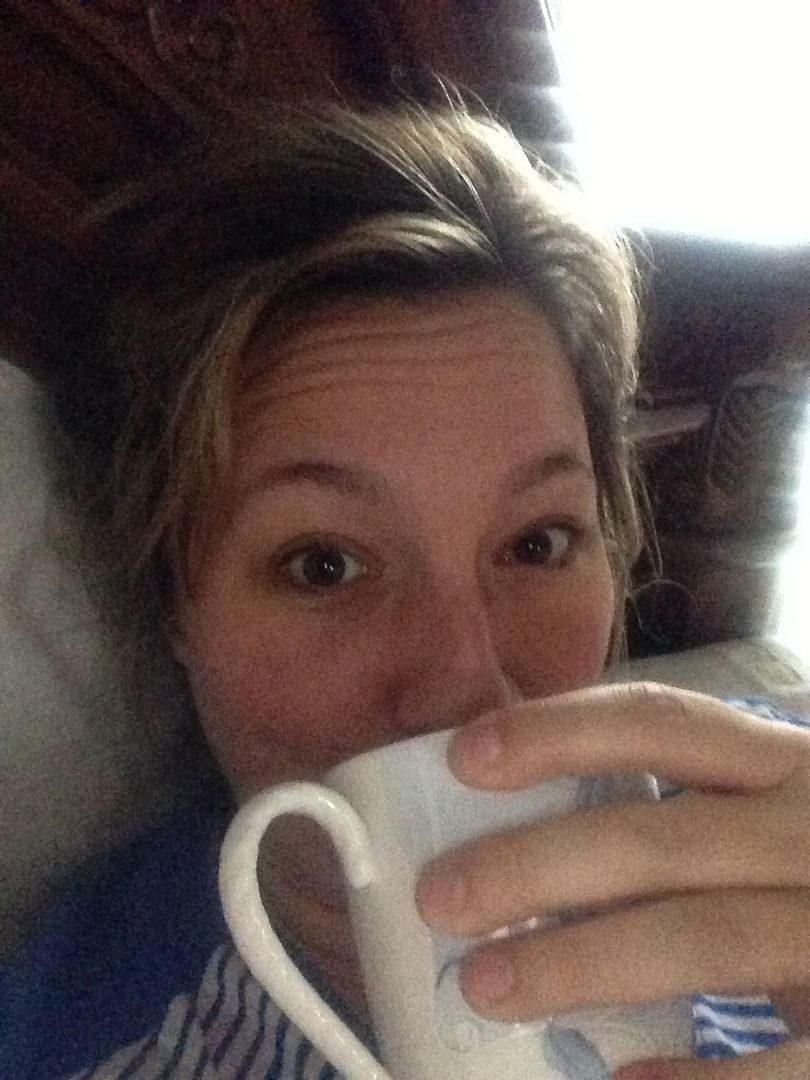 Truth:
After days and days of 10 hour computer hours logged, working at the shop, doing school…sometimes I crash.
Like I make myself sit around until 10 am and do almost nothing.
It recharges me so I can face more looming responsibility…sort of.
Don't judge me.  Please?
********************************
In other news, we've hired a new employee at the shop.
Natalie is the bomb.com at a million things…but it was getting hard for her to complete a million things a day.
Enter Adam.
Dear Adam,
You're kind of quirky.  I'm glad you get lots of exercise curling paint cans and using that itty bitty hammer.  We love your OCD-ness & your glasses.  Thanks for coining, "Make it Cute!" and for cleaning up the back.
We know, Natalie….you helped too.
You've gotta learn something about that Chalk Paint stuff we sell.  You know what I'm talking about?
(I think Matt may have a man-crush on Adam.  I have a crush on his mad organizing skills & the plaid.)
Thanks for joining the team, our weird young padawan.  We're so happy you're around.
P.S.  Thank you, Natalie, for providing us with all of our current and future employees.   Do you charge for that service??
******************************
Hope you guys have an inspired and productive weekend, sans hiding under the covers drinking too much coffee.
Oh, wait, that was me.