Thank you each for your sweet comments and emails regarding my last post on burning out and letting go.
It was truly a year of learning and growing for me, and I continue to seek that Peace that only comes from Him.  It was a strange, hard year.
But the good news?
I'm creatively energized and inspired.  I'm mixing colors for paint, sketching out some new designs (can't wait to share this with you!), pulling fabric swatches, hanging art, and styling window spaces.  I'm not creating out of guilt or weight or burden–but out of inspiration and joy.
That's an excellent place to be.
Like my good friend Edie told me, it's less about balance for folks like us, and more about renewal.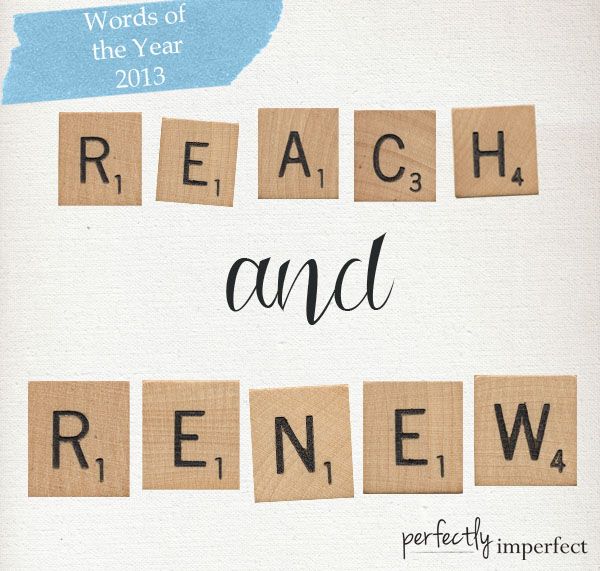 While I tried to narrow it down, these 2 words kept coming back to me.  It's not about just one of them.
They go hand in hand.
It was always two words for me.
I can be a bit complex, you see.
This year, my resolution/goal list is SO long, it's shocking even to me.  I am reaching this year.
I'll reach for the stars and the moon and fall on my face and start back over again because I can feel it's what I'm called to do.  I will write and try to publish, I'll paint and create and I'll reach for success in the shop.
I'll keep on reaching in this beautiful journey of raising my children Up and I'll love Matt a little more.  I'll reach for fretting less.  I'll reach harder than ever to remain healthy and happy.
I'll reach for God because it's where I'll find all the other.
And when I wear thin, when I feel myself slipping, I'll take the time to renew.
Here's to a beautifully complex 2013.