Well, the flu still has us in…the little guy has it now, and Ava is right behind him.
I'm using the "up" moments to do some paperwork and behind the scenes business organizing, hence our post today.
My favorite part of being a Chalk Paint® stockist is our workshops.  We had our first two in our home and they were so very special…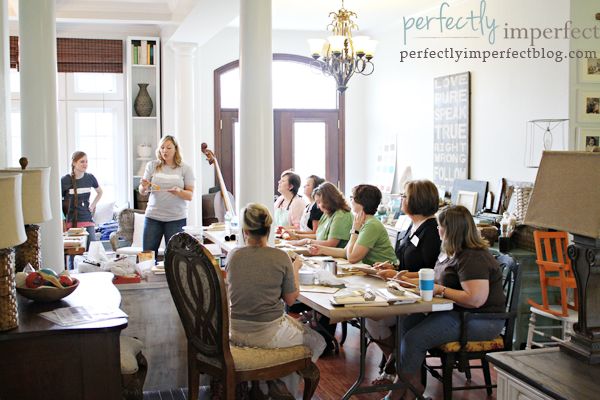 Having some of our blog readers around our dining table just made something click inside me–we needed a space to connect with people.  To help them decorate their homes, learn how to paint furniture, to serve them in any way.
We're running out of time in February, so we're skipping our normal Intro to Chalk Paint® & doing some classes that have been requested.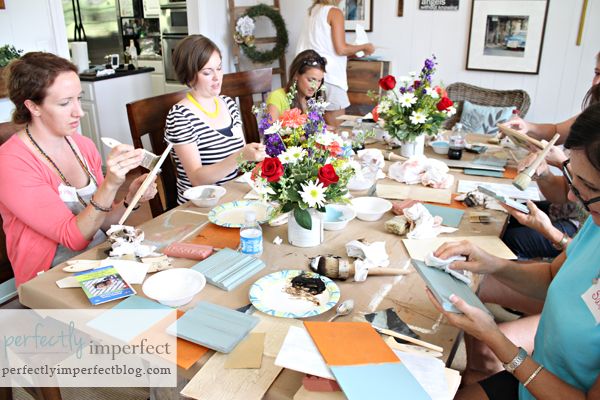 Play with Paint 
$100
10 spots available for each date
2 dates: February 9th, 10 a.m.-12,1 p.m.
&
February 16th, 10 a.m.-12,1 p.m.
Includes:
one color treatment to a small piece you bring (chair, end table, small chest, side table, etc.)
Techniques covered: basic application/finish of paint, clear wax, dark wax, distressing techniques
One-on-one help paint YOUR piece from start to finish, plus tips on color choices
All of your paint & supplies (minus your piece)
Drinks also provided
For an additional $20, you can pick out an Annie Sloan® book of your choice
You'll want to bring: 
Yourself!
Your piece of furniture
A lunch or snack as the class lasts 2-3 hours
Advanced Chalk Paint® Workshop:
$185
6 Spots Available
February 12, 5:30 p.m.-8:30 p.m.
Best for students who have taken Intro to Chalk Paint® or are familiar with the paint and waxes.
Includes:
Includes 3-4 techniques painted on larger boards: Craqueleur, Gilding Waxes (application & color pairings), Dry Brushing/Tinting Waxes
We cover using a wash vs. dry brushing, as well as tinting waxes…if time allows, we may do a small bit of mixing the paint & wax
Annie Sloan's® new Workbook!
All of your paint, wax, boards, brushes, & supplies
You'll Want to Bring:
This is an action packed 3 hours–bring a snack or bag dinner, Drinks provided!
Yourself!
Location for all Workshops:
Perfectly Imperfect
52 East Court Square
Troy, Alabama 36081
334-482-0215
To confirm your spot for any of our workshops, email us at orders@perfectlyimperfectblog.com to receive an invoice.  Purchasing your spot is the only way to guarantee a place–but don't worry, if you have to cancel for any reason, you can always tag along to the next one!
If you have any questions, let us know in the comments below.  We can't wait to see you at our workshops!