I've been staring longingly at my sweet friend, Myra's peppermint wreath for a while now.  It is stunning, and like everything she does, so cheerful and purposefully happy.
Last week, just as the Christmas-oh-my-word-I-haven't-bought-a-single-gift-itis hit, I did what any proper woman would do.
I sat down and crafted my own version.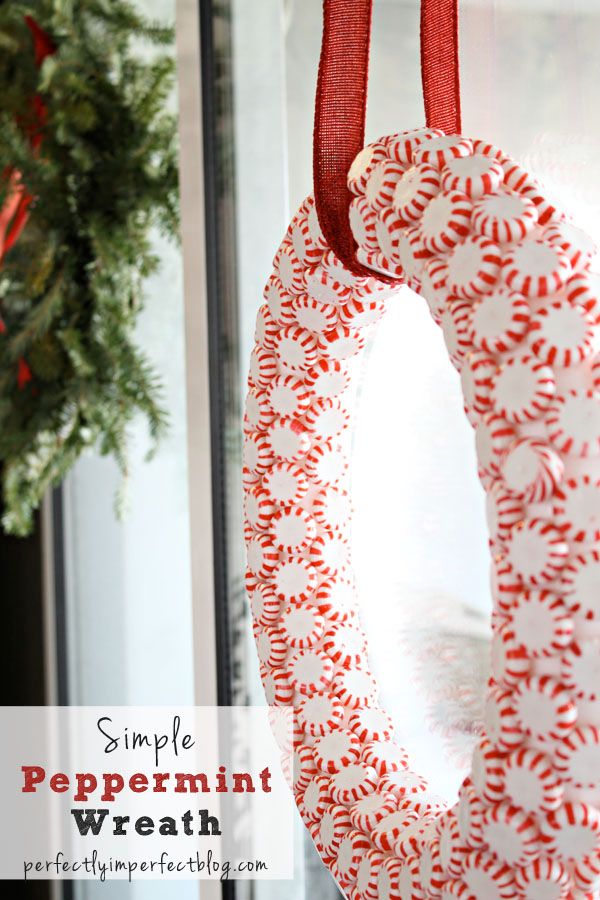 While it may seem intimidating or extremely tedious, this project is really simple and quickly done.
Here's what you'll need for this version:
1 large bag peppermints (or up to 3 smaller ones–this big bag costs $4.)
12 white foam wreath form
hot glue gun
glue sticks
ribbon
maybe a very large Diet Dr. Pepper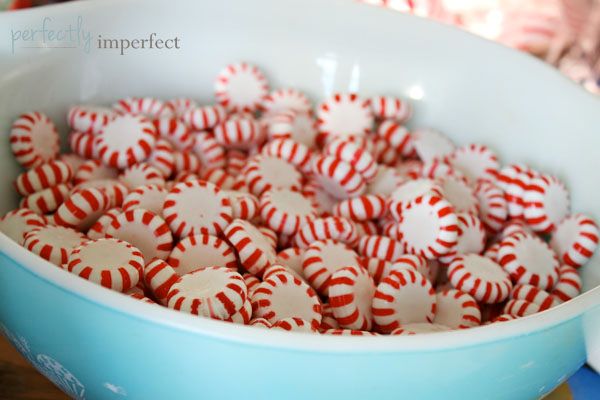 First, you'll want to save the task of unwrapping each peppermint until you can sit down and do something else at the same time.  We snuck in Love, Actually on a Sunday afternoon and went to work.
*Just a tip here: do this when you're ready to make the wreath…you don't want to let the peppermints sit and harden to form one large ball like I did.  Breakage can occur.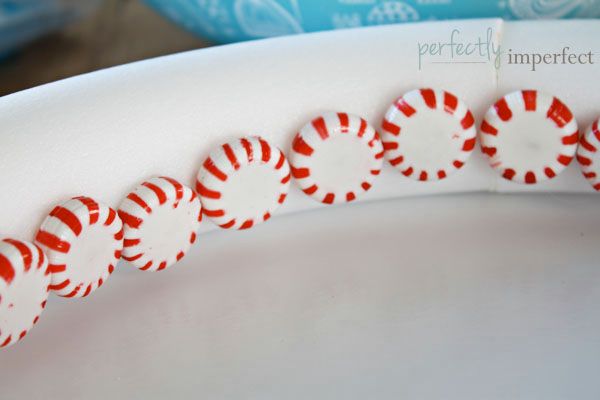 I followed Myra's lead and started on the inside, close to the bottom of the wreath.  You'll only add peppermints to the front of the wreath form so it will sit flush against the wall.  You can see how concerned I was with perfect lines.
If you're going to use cinnamon imperials like Myra did, you'll want to stagger your peppermints, but with this plain peppermint version, you'll only want to stagger the line above this first one.  After that, you'll want to glue the peppermints as close together as possible to avoid lots of large gaps on the front.
That's it….just glue them on, one after another until you're done.
I left a gap at the top/middle to hang the wreath with ribbon, and you really can't tell unless you're staring at it very closely.  Plus, your ribbon will lay flat this way.
And while I didn't have time to perfectly stage our home to show you what the wreath looks like in the room, I threw caution to the wind and snapped a picture anyway.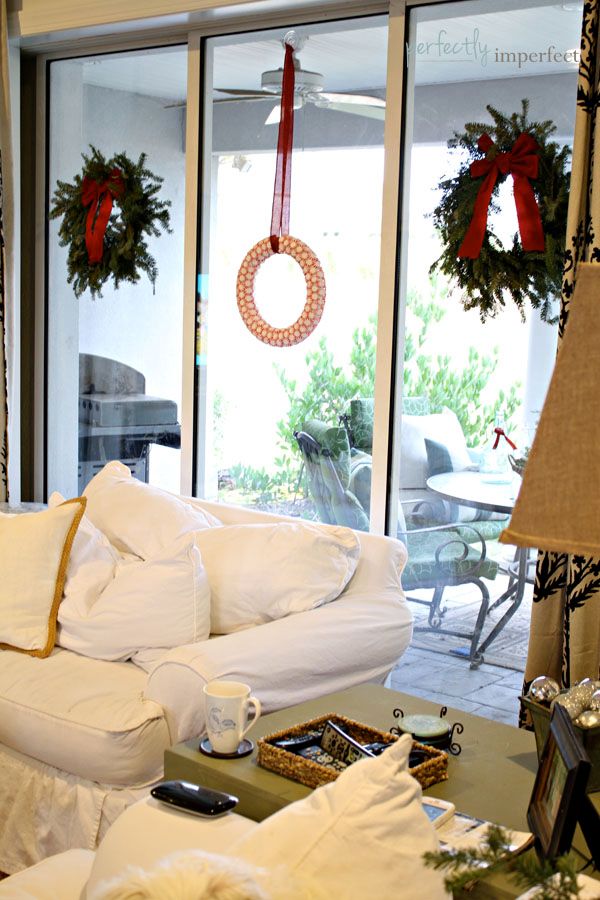 We'll probably snip a longer ribbon and hang the wreath from the curtain rod in the middle, but for now, this works just fine.  I hope I can finish up decorating the house in the next day or so and host a little tour for you guys soon.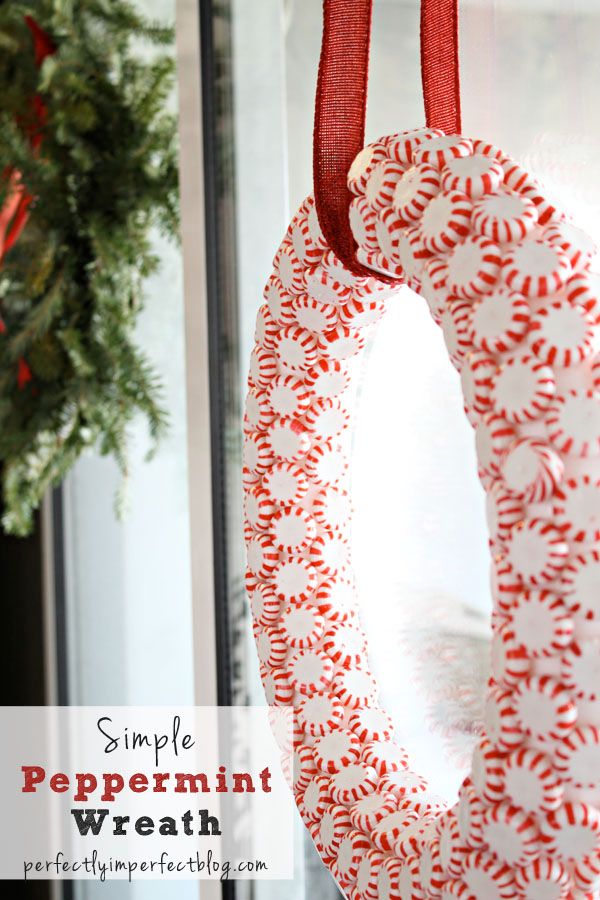 I loved creating this simple and festive wreath–plus, it's really funny to catch the kids sneaking a taste.
I mean, er, it appalls me & I immediately chastise them.
Let me know if you give this project a try–I think this will be a tradition in our home for years to come!