It's a beautiful Sunday afternoon, and I'm up at the shop for Holiday Open House.  Quiet moments have been hard to come by this first week of opening, so I thought I'd tuck this one away for you.
I've missed you guys fiercely, and this week things should hopefully return to (more) normal for us.  I'll be at the shop, but I'll also go back to working on projects for the house, blogging most days, and posting all of our furniture redo's that have flown out the door this week.
And go to the grocery store for the first time in 5 weeks.
And wash 17 load of laundry.
We had our ribbon cutting late this week, and I thought I'd share the picture with you guys.  It was a thrilling week, and I'm so thankful I actually remembered this day and fixed my hair.
And wore real clothes.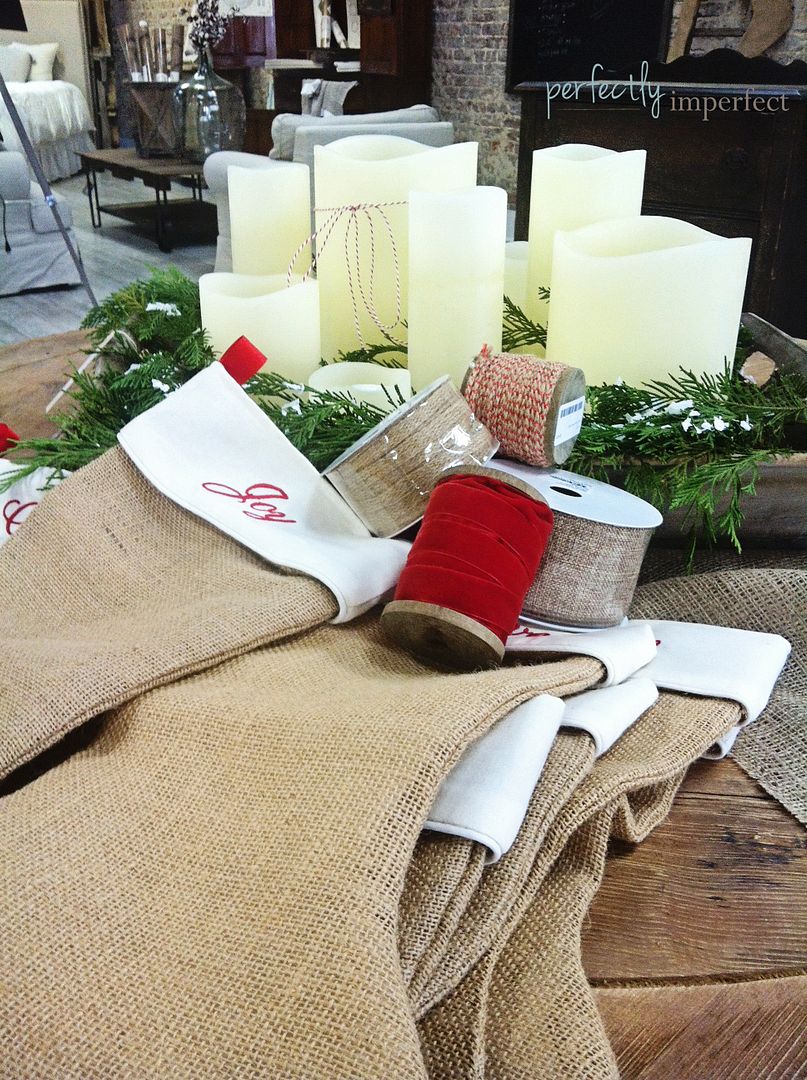 We're also all decked out, and Ava (the snow fairy) has flocked the whole shop.  I would be the one running around behind her with the broom.
Have a blessed Sunday!