Good morning!
I didn't forget about you yesterday, but it seems like I need more hours in the day…everyday.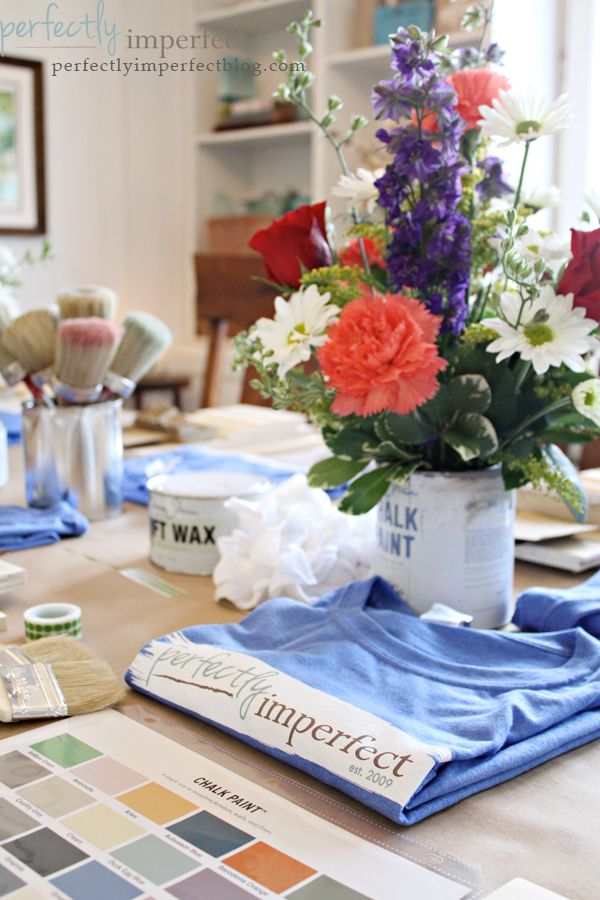 We're bringing you our 2nd deal of the week–and today we're running a special on our Intro to Chalk Paint™ workshop this weekend, December 1 at 10 a.m.  It's the only workshop we're hosting in our new shop this month, and I'm pretty excited about it!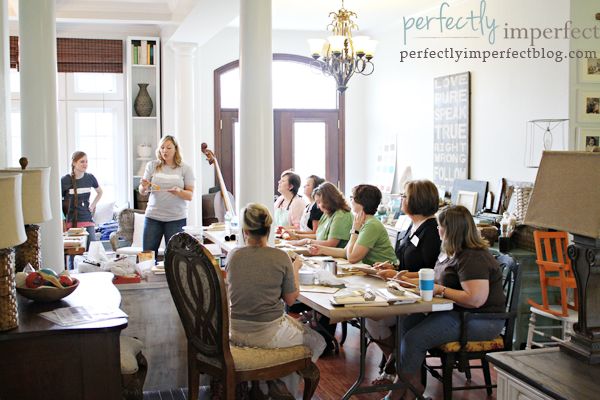 We'll cover 5 techniques: rustic, modern, wash, 2 color distress, & dark wax.  It will last 4-5 hours and lunch will be included.  You'll also take home all of your sample boards, an Annie Sloan book, and a Perfectly Imperfect t-shirt.
The t-shirts are cute, y'all.
There are 4 spots left!  Email us at orders@perfectlyimperfectblog.com to get your workshop at $150, regularly $175.  And bring a friend!!