Well, it seems like forever since I've shown you a furniture makeover around these parts.  I've painted plenty, but rarely gotten around staging and shooting.
So I've decided to be a little less worried about such things, and snap a picture literally as the pieces are on their way out the door.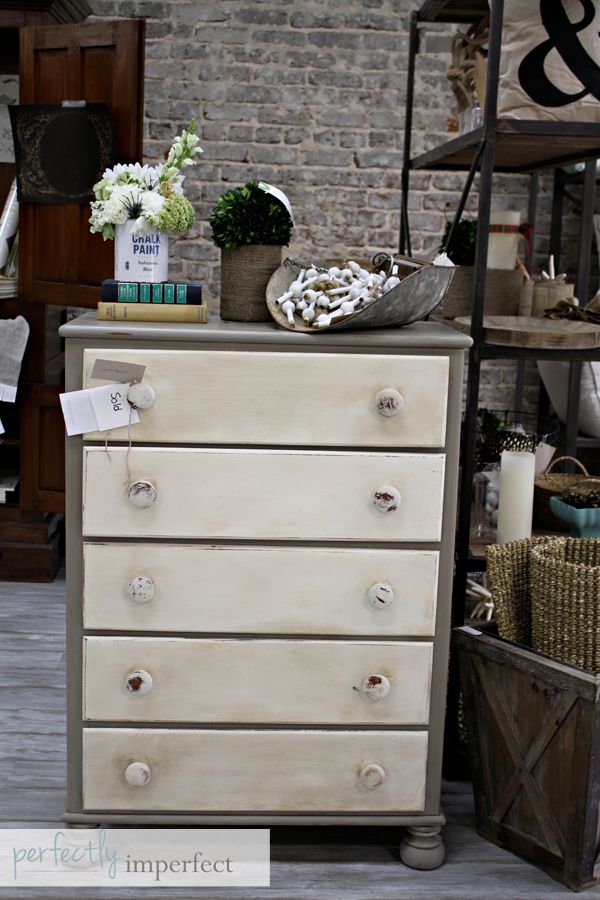 And this technically doesn't count as a makeover, since I can't find the before's.  I LOVE these cottage-style chests with the huge knobs…I could paint a million and never get tired of them.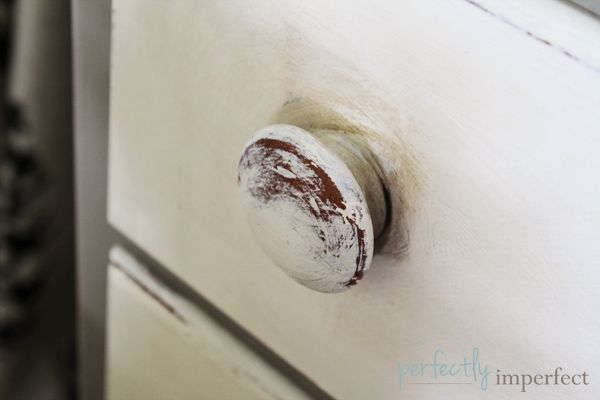 I painted the body of the dresser in French Linen Chalk Paint™  & the drawers in Old White.  After painting, I finished it off with distressing, and clear and dark wax.
But I had special plans for the top…
I used Annie Sloan's Craqueleur (2 steps) on it, and I love. it.  This is not like a big box store crackling product…it creates these tiny, beautifully worn cracks…the kind you actually find on antique furniture.
They are actually sooo difficult to see until you dark wax, but after that?
Magic.
If you haven't given it a try, do it!  I also put the craqueleur (which Matt calls Crack-a-lack-in) here and there along the sides and edges of the piece, and it was a beautiful touch.
I realize I didn't take pictures of that, but snapping on the way out the door, remember?
What have you painted lately?  I'll be back to show you a fun little boy's dresser tomorrow!