I hope you won't consider it cheating that I lump days 18 & 19 together.
Progress at the shop is a little slow-going this week, and it seems the walls/built-ins/trim are multiplying as we go.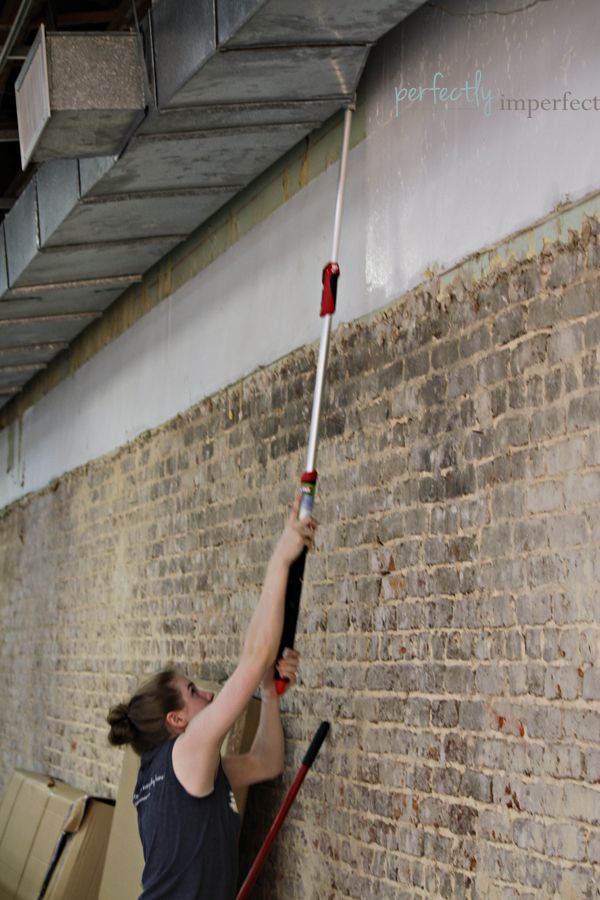 Natalie and I started painting cabinets a while back, but we began the walls this week (up to 15 feet), and thankfully yesterday we were joined by Anna Lauson and Adam (a friend of Nat's–thank you, Adam!).
We WILL finish this painting today.
Painting (which I normally love, you know) is the only thing between me and unpacking all these boxes filled with beautiful and interesting things.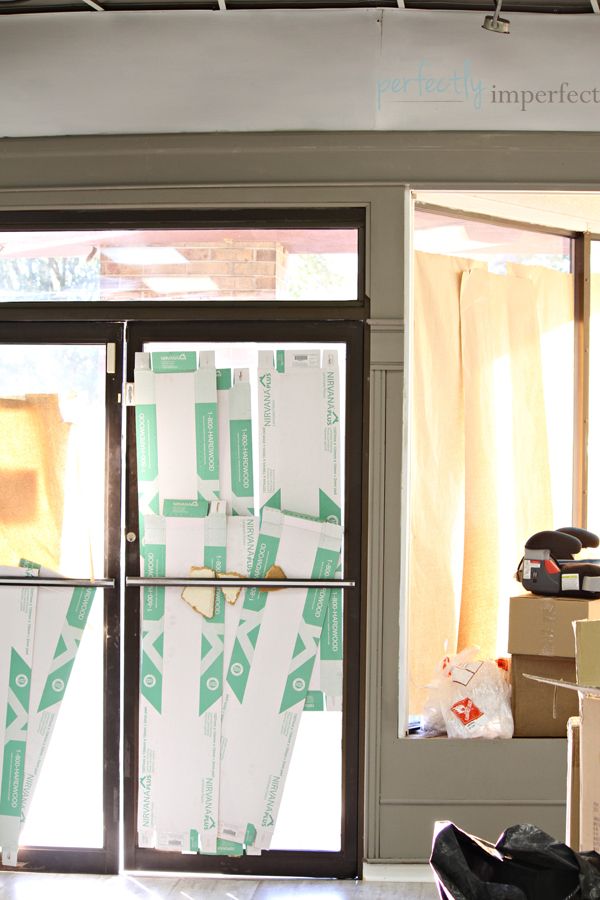 One and a half walls are done, window walls are done, and the 30 foot built in is almost done.  Here are our paint colors…
Walls & Baseboards: Benjamin Moore White Diamond (mixed in Sherwin Williams Emerald paint line)
Wood Trim around windows & mid-wall trim:  Chalk Paint™ in French Linen (this is all left unwaxed)
Chalkboard Wall built ins: French Linen & Pure White
30 foot built in: Chalk Paint in Aubusson Blue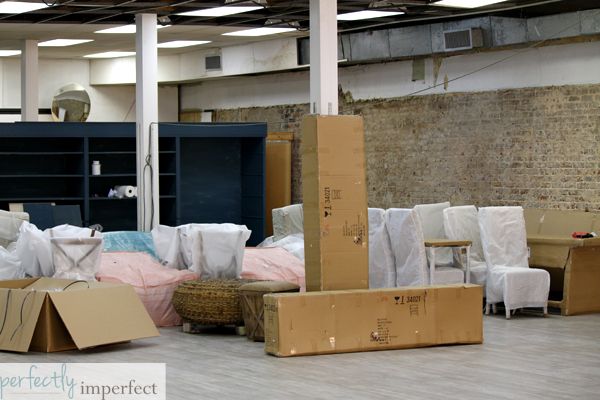 I'm choosing to leave most of the built ins unwaxed, mainly because who in the world would wax a 30 foot cabinet?!?  Plus, one of our barstools has remained unwaxed for over a year, and it is just now needing touch-ups.  I'll probably wax the first half (depth) of the shelves to protect it from sliding paint cans on and off.  The built ins behind the shop counter will remain unwaxed.  We've even had to clean them all already and without the wax, they're just fine.
Thank God for Chalk Paint.
And after the painting, then hopefully we'll start showing you our day to day progress.
We're getting to the really fun part.