Natalie came up with the title.
After we painted the built ins 6 times.  Literally.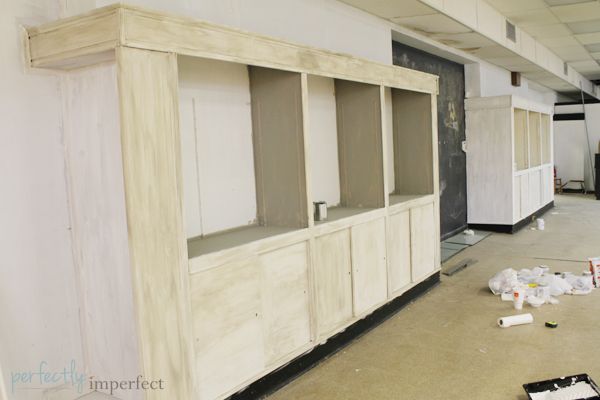 So originally, I thought I'd paint a base coat in Pure White, then wash in French Linen.  Okay, here's where I digress.  You can wash in several ways with Chalk Paint, but my favorite is to paint a solid coat on top, wait until it dries, then wipe it back with a damp cloth.  It's an excellent technique, and looks beautiful…but it can take some serious wiping.  And those built ins are HUGE.
So, I thought I'd try to cheat by watering French Linen down by dipping the brush in water.  I thought I would save time this way.  I started slapping paint on in different directions and wiping back to see which direction I preferred.
I hated all directions.  I hated how dirty white it looked.  Ep-ic fail.
Let me be honest…I typically don't do this.  I sit with a piece or an idea a while, and then I paint it as I've imagined it in my head.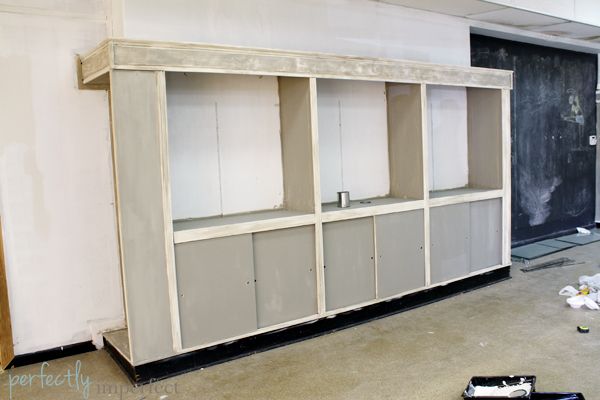 NOT THIS TIME.
Then, I decided to go ahead and paint the top coat in french linen to wipe off….but I just didn't dig it on such long, flat spaces.  And I had scrubbed it off the whole thing for 2 hours.
Um, yes.
The pic above was taken as the 2nd full coat of French Linen was painted on.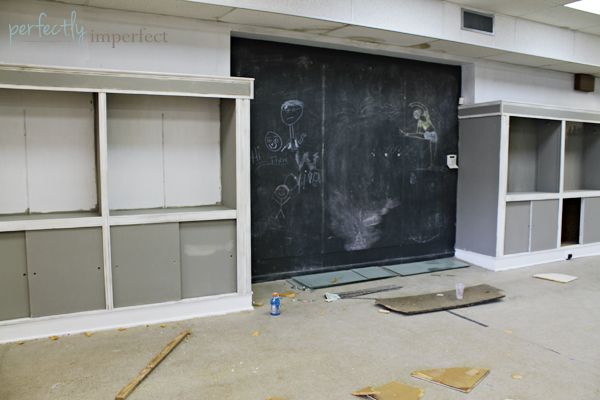 In the end, we went with solid French Linen and Pure White (aged with FL).  I'll show you close-ups too.
It was important to me for you to know that we all struggle with carrying out vision sometimes. Painting furniture requires carrying out vision.  Decorating our homes requires carrying out vision.  Raising our families require carrying out vision.  Opening this business (and the renovation we're doing in 31 days) requires carrying out vision.
And it's perfectly alright to take a step back, gain another perspective, and begin carrying out your vision again.
***************************
*this post is part of a 31 day series…click here to find all the posts up until this point!